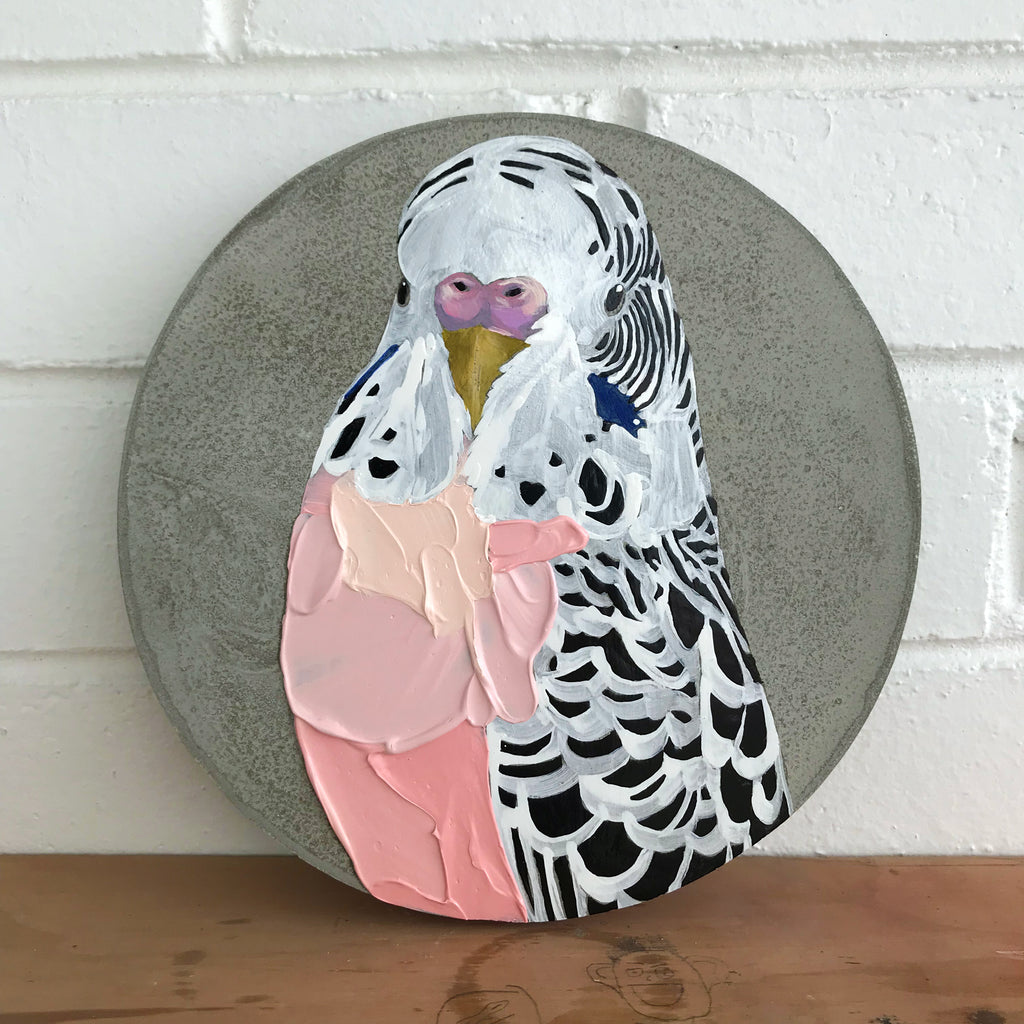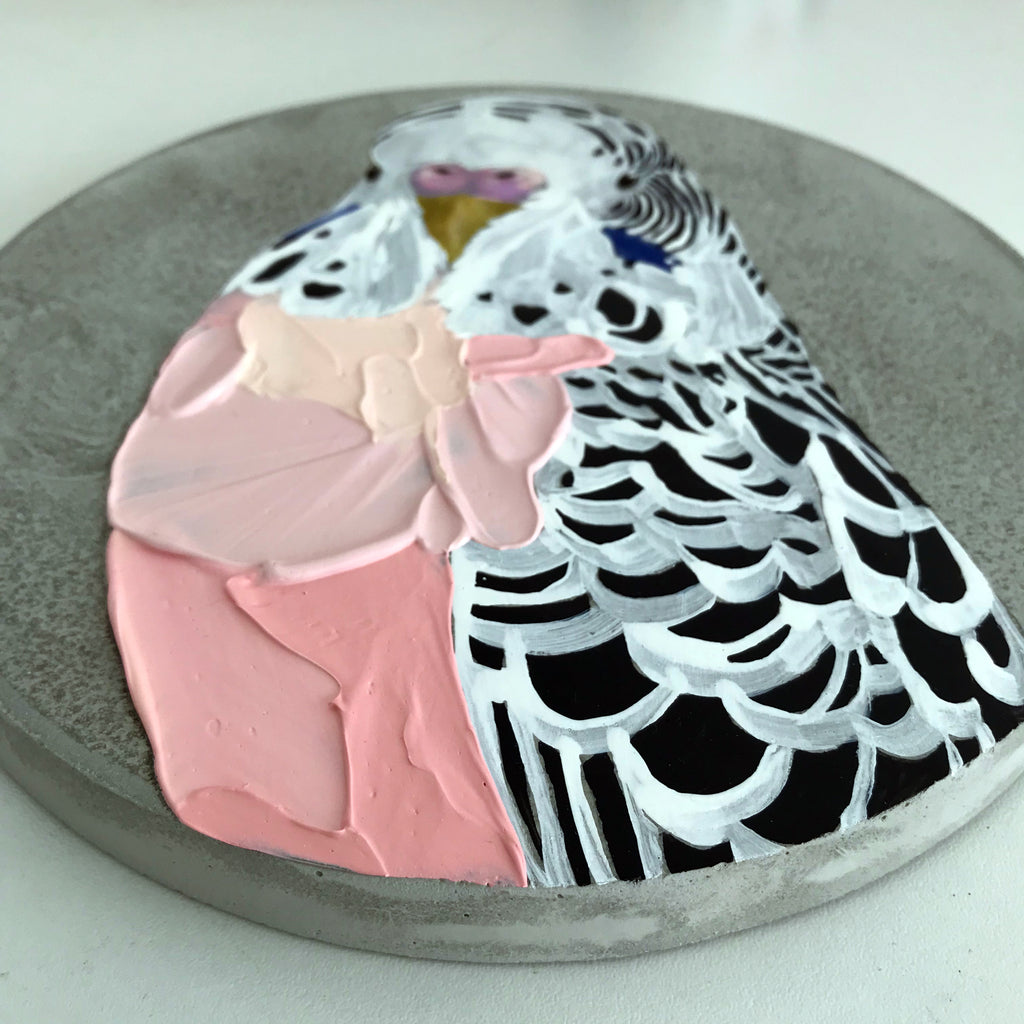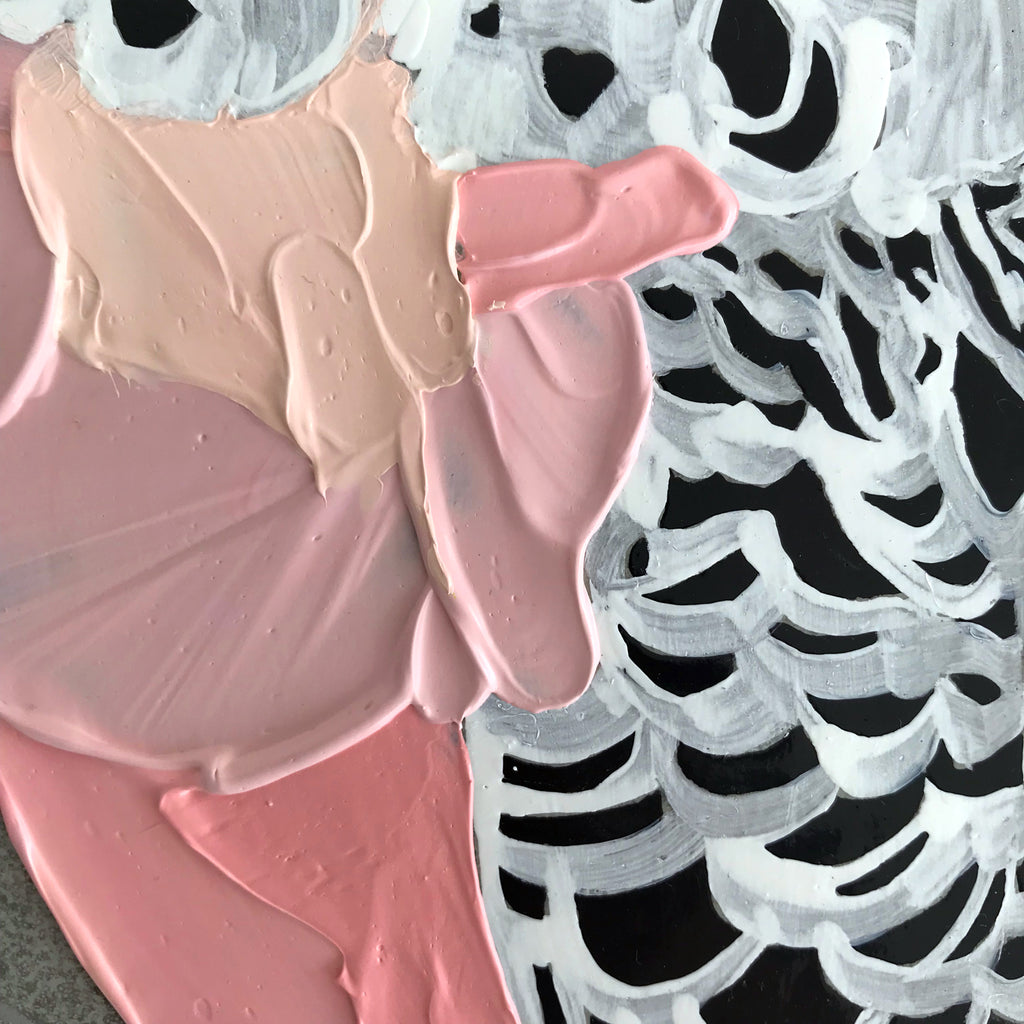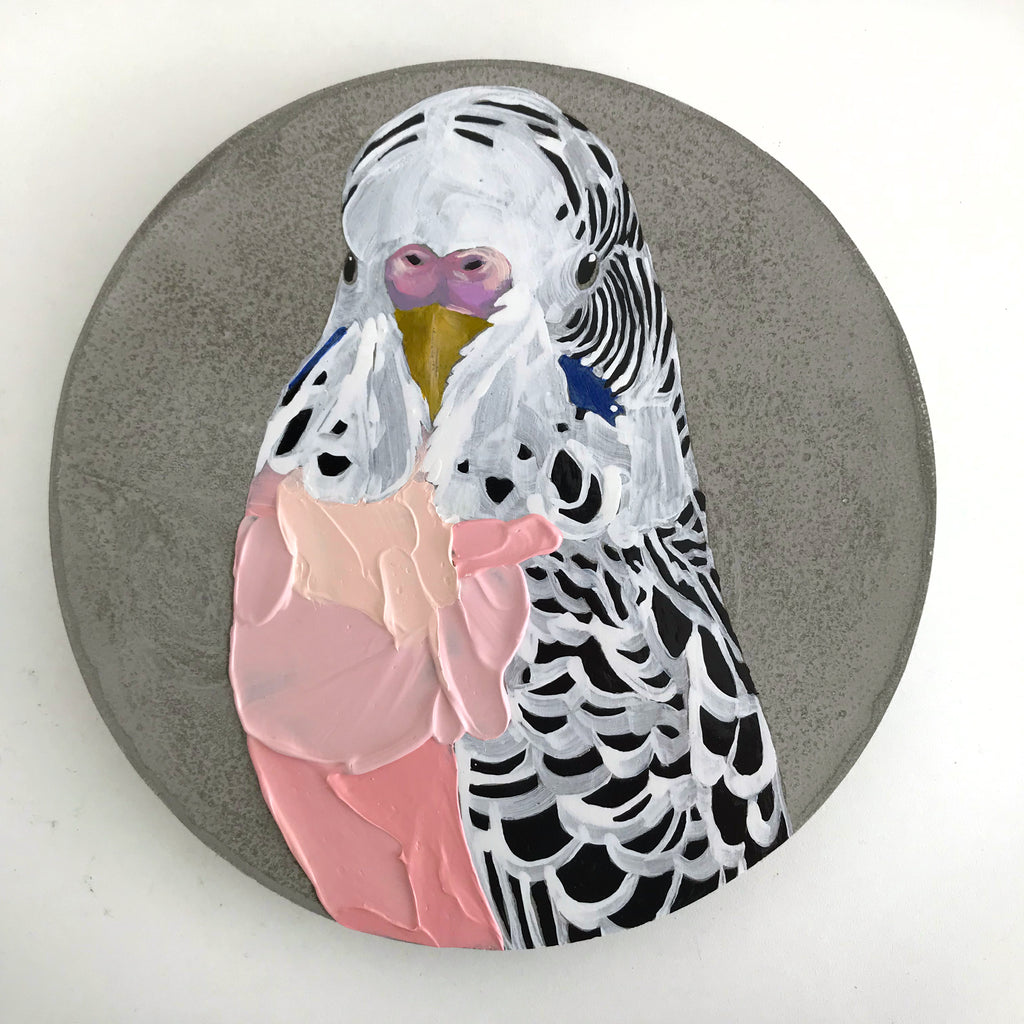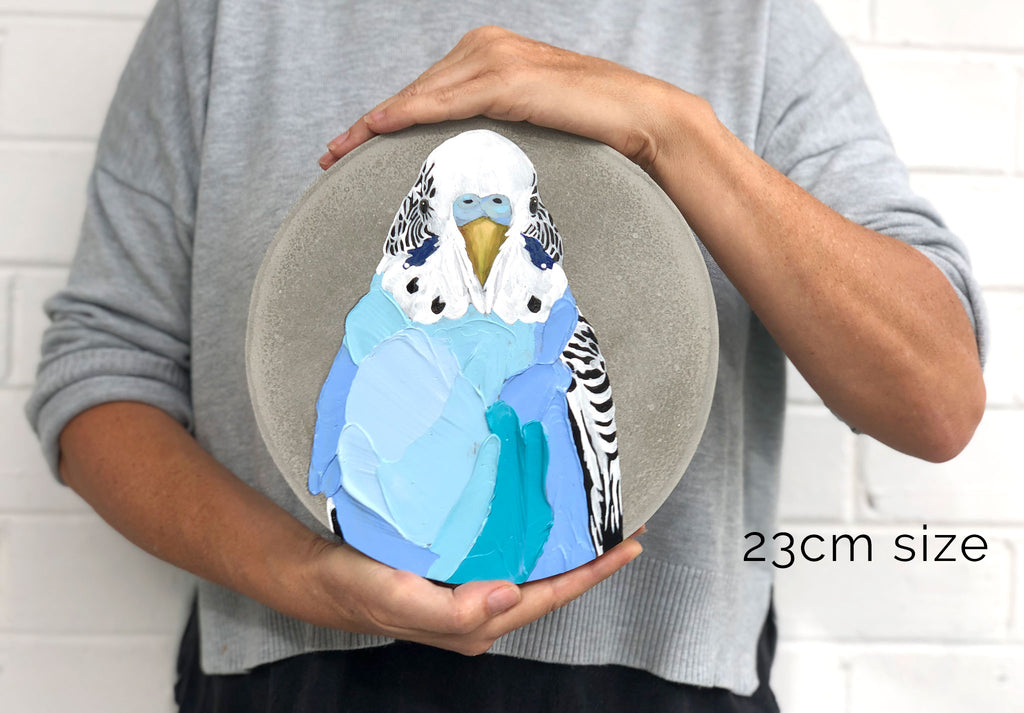 $307.00
$0.00
Pretty Boy Josephine (23cm)
Who's a Pretty Boy then?
Josephine is proudly non-binary so she knows girls can be Pretty Boys too. She spends hours preening her perfectly unnatural plumes. Josie is peachy keen to go back to your place. Will you be her forever friend?
23cm diameter. Oil and enamel on a hand-molded cement disk, ready to hang.


NB: Colours can sometimes appear different on various monitors, but don't worry! Pretty Boy is always confident and beautiful.
Packing/Shipping/Handling: Australia $20 Worldwide $55