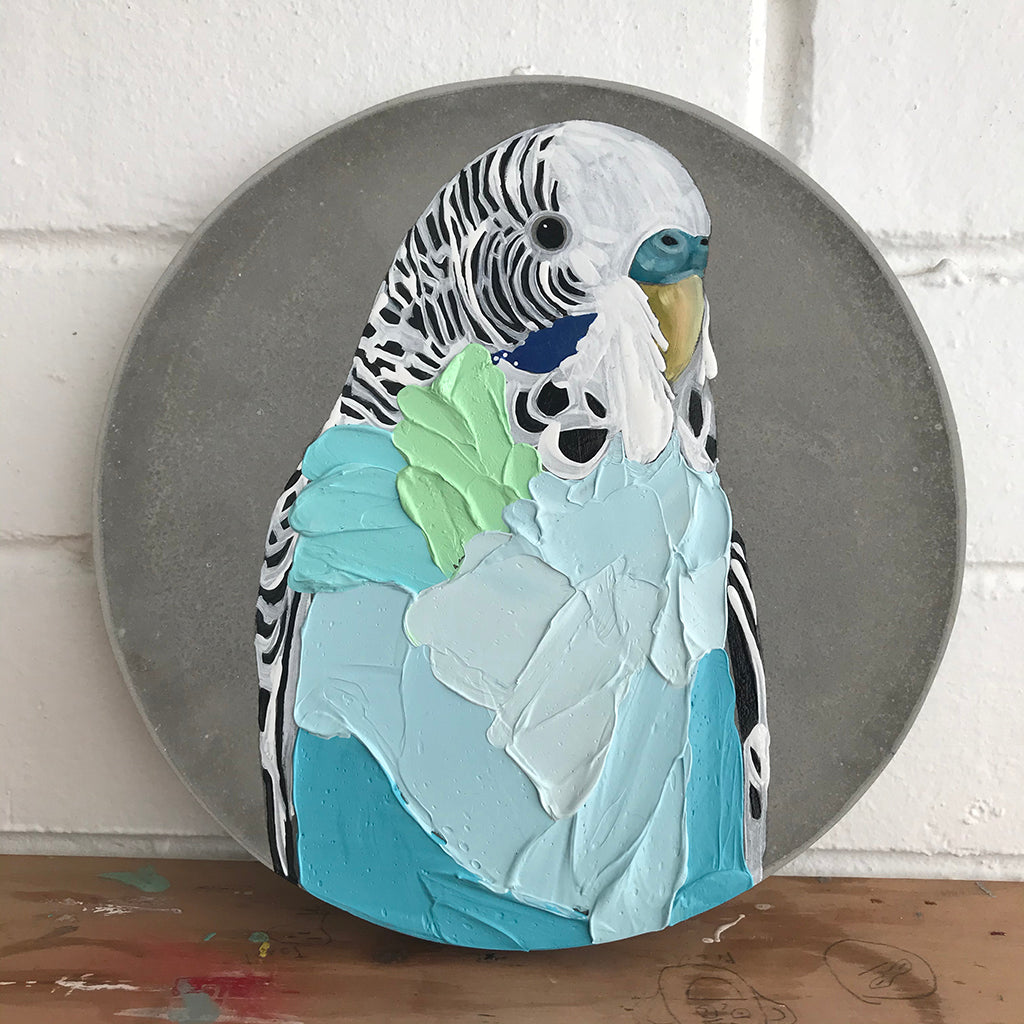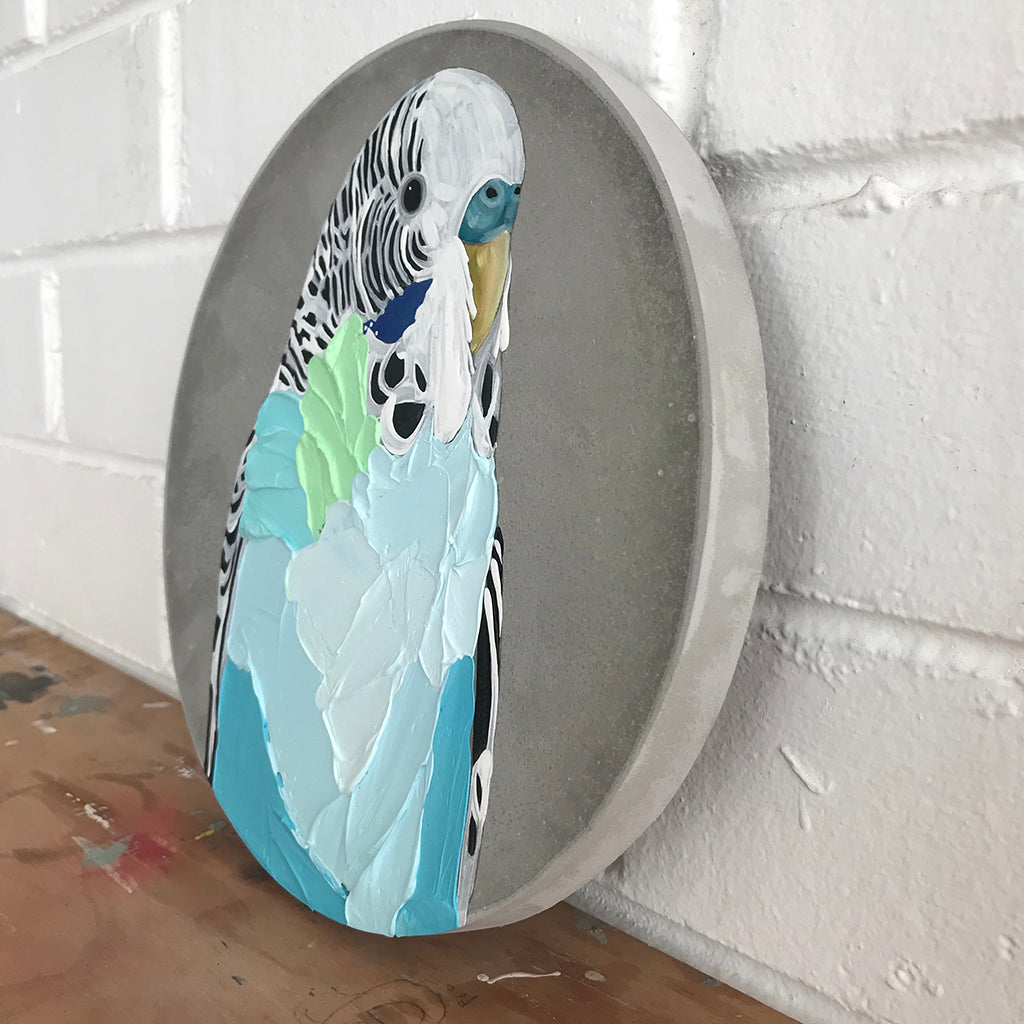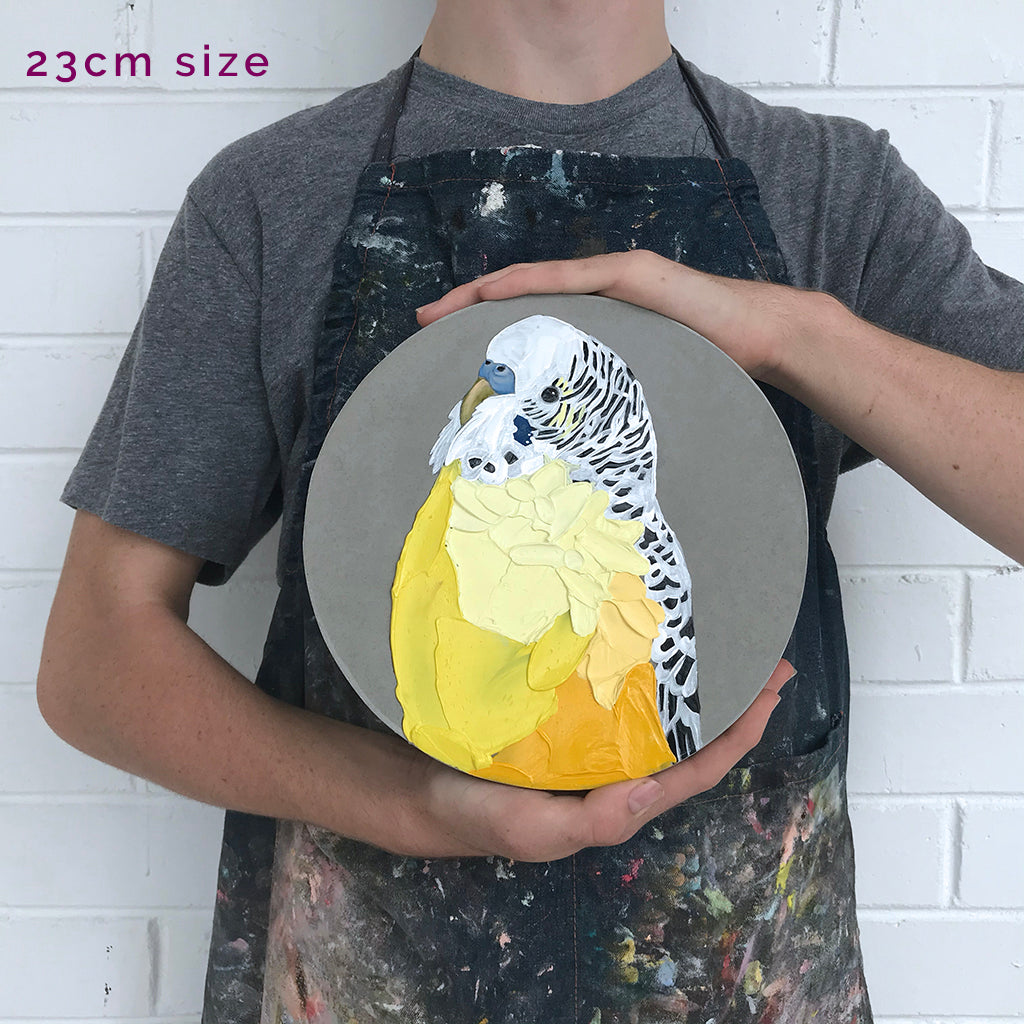 $331.00
$0.00
Pretty Boy Keith (23cm)
Who's a Pretty Boy then?
Keith is a Pretty Boy. He chooses the Boulevardier over beer and he's never been camping in his life. Extended home isolation suits him just fine. Will you be his forever friend?
23cm diameter. Oil and enamel on a hand-molded cement disk, ready to hang.


NB: Colours can sometimes appear different on various monitors, but don't worry! Pretty Boy is confident and beautiful.
Packing/Shipping/Handling: Australia $20 Worldwide $55 (AUD)
Delivery via Australia Post, with tracking.