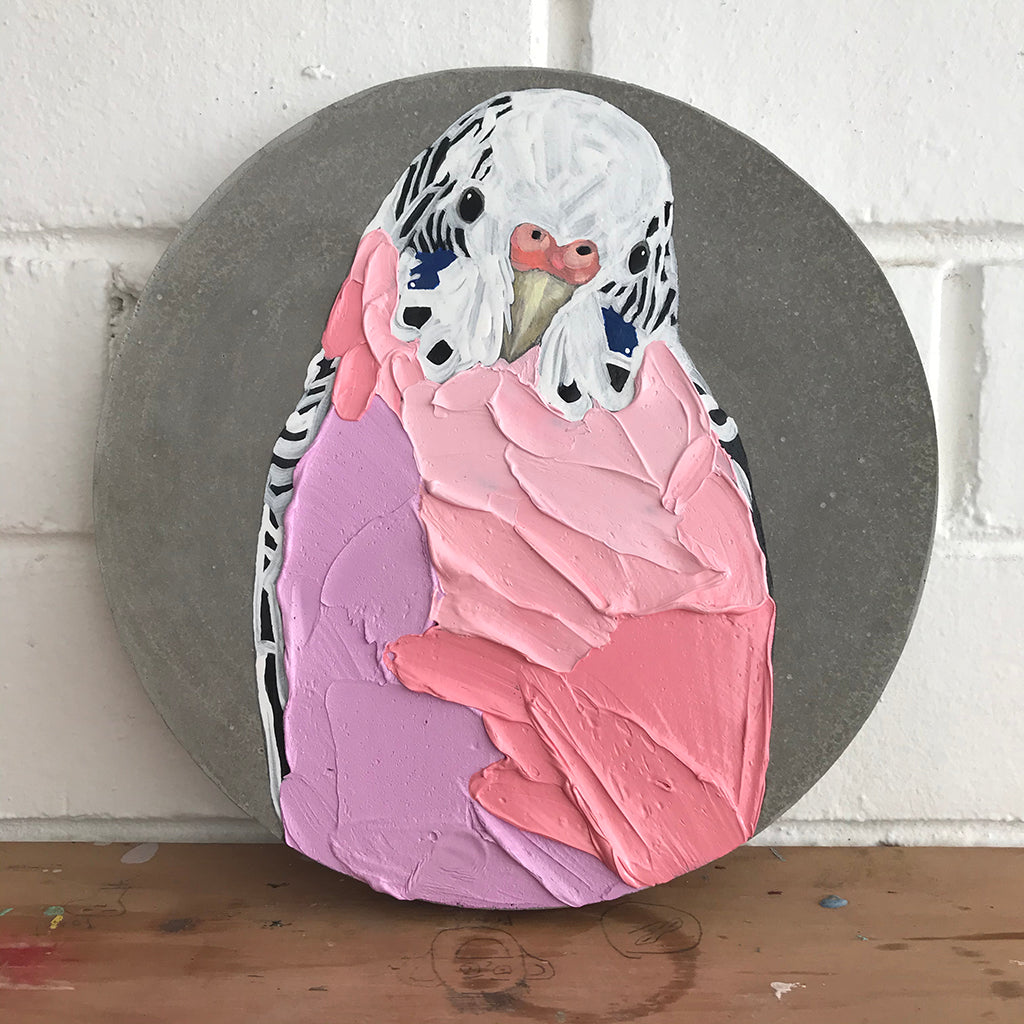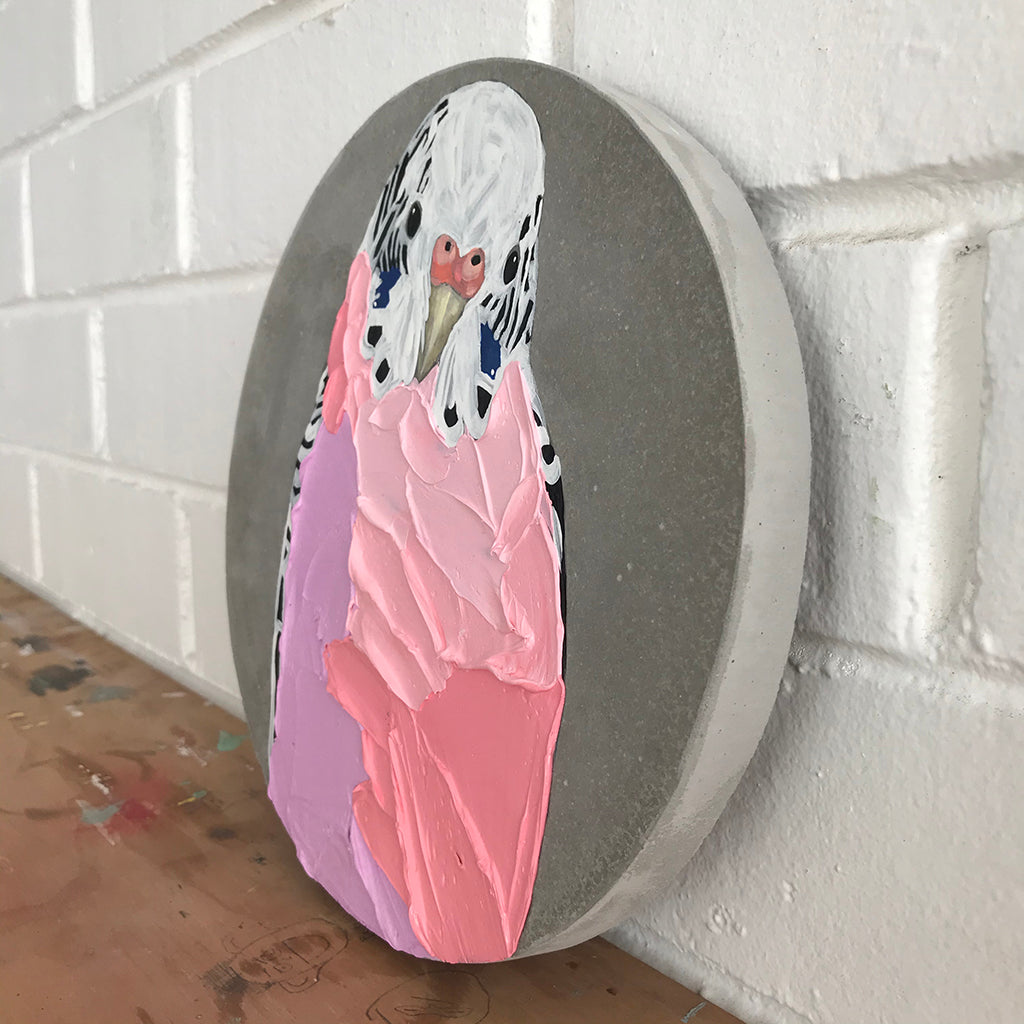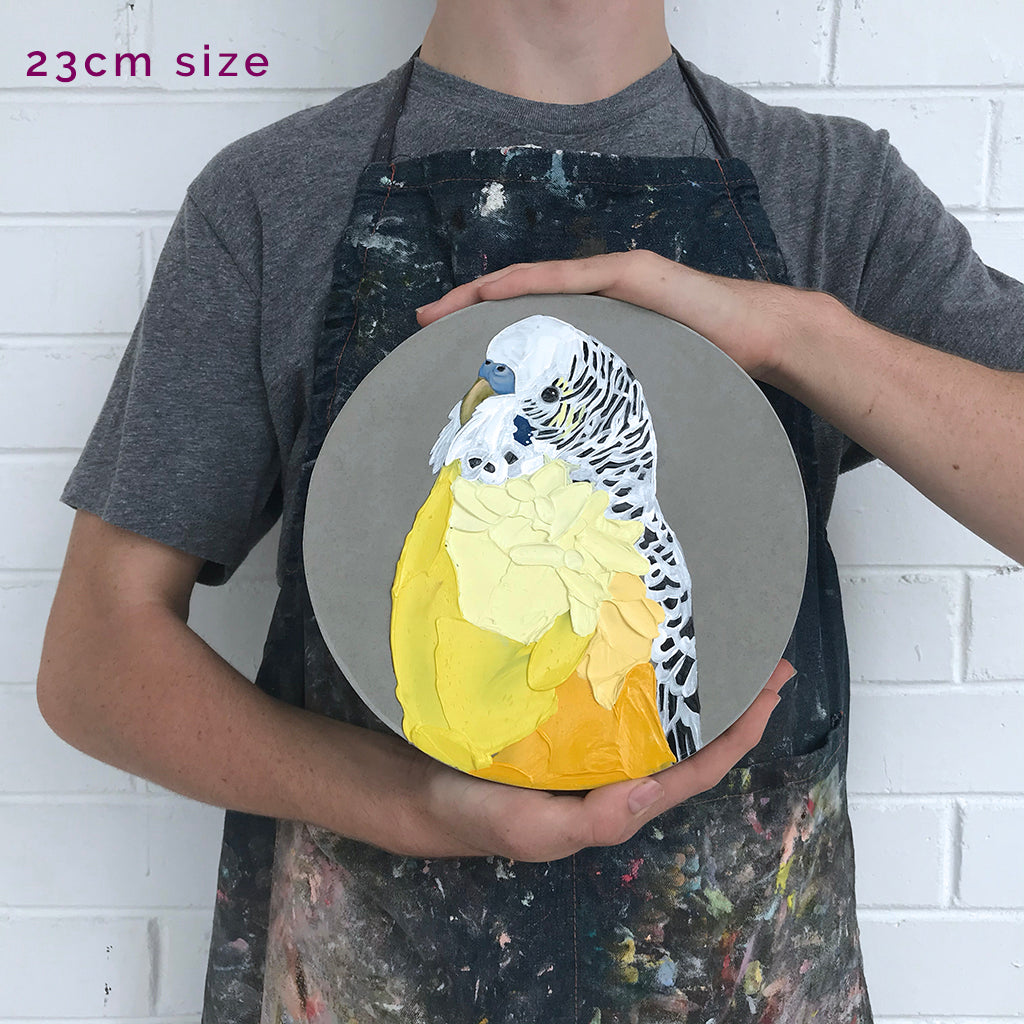 $334.00
$0.00
Pretty Boy Kylie (23cm)
Who's a Pretty Boy then?
Kylie is a Pretty Boy. She's a triple threat: she sings, she dances, she acts. Kylie is hot to trot and she knows it, so grab her while you can. You should be so lucky lucky lucky. 
23cm diameter. Oil and enamel on a hand-molded cement disk, ready to hang.


NB: Colours can sometimes appear different on various monitors, but don't worry! Pretty Boy is confident and beautiful.
Packing/Shipping/Handling: Australia $20 Worldwide $55 (AUD)
Delivery via Australia Post, with tracking.