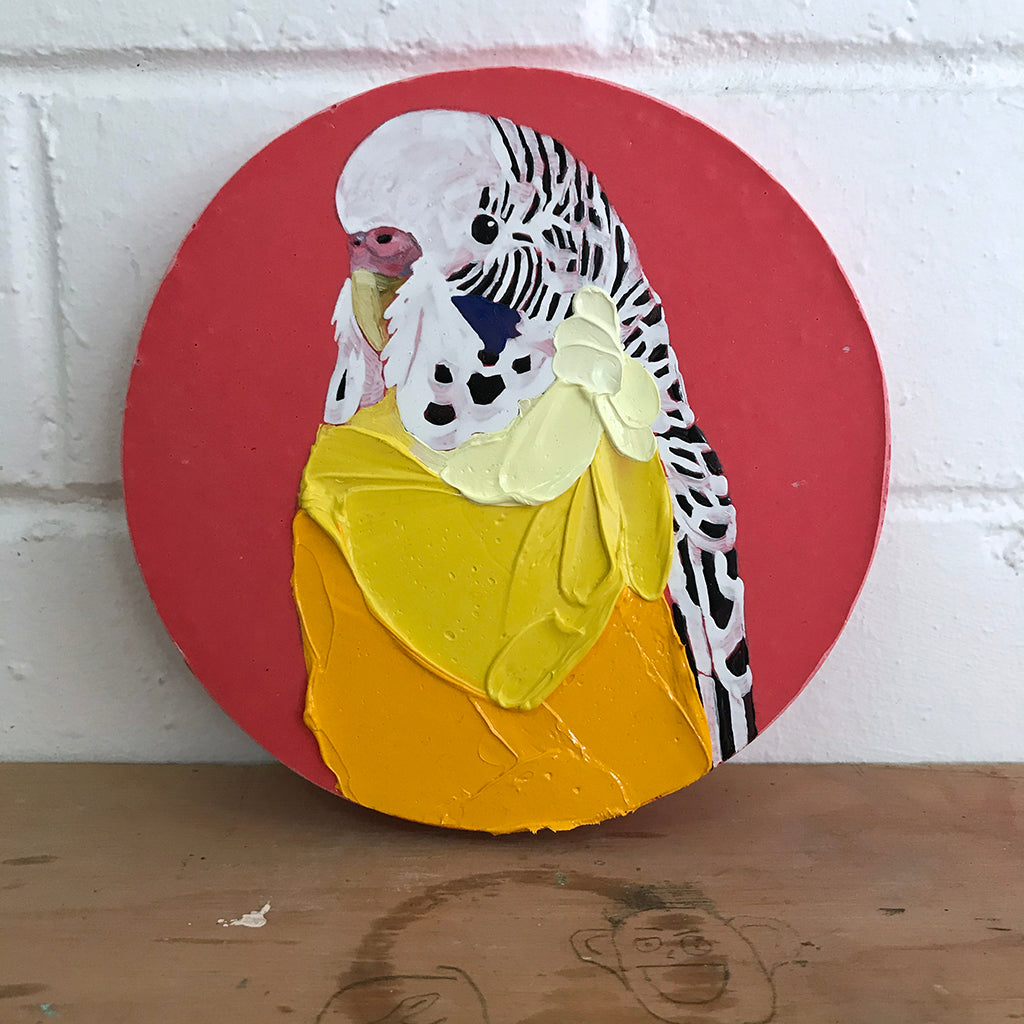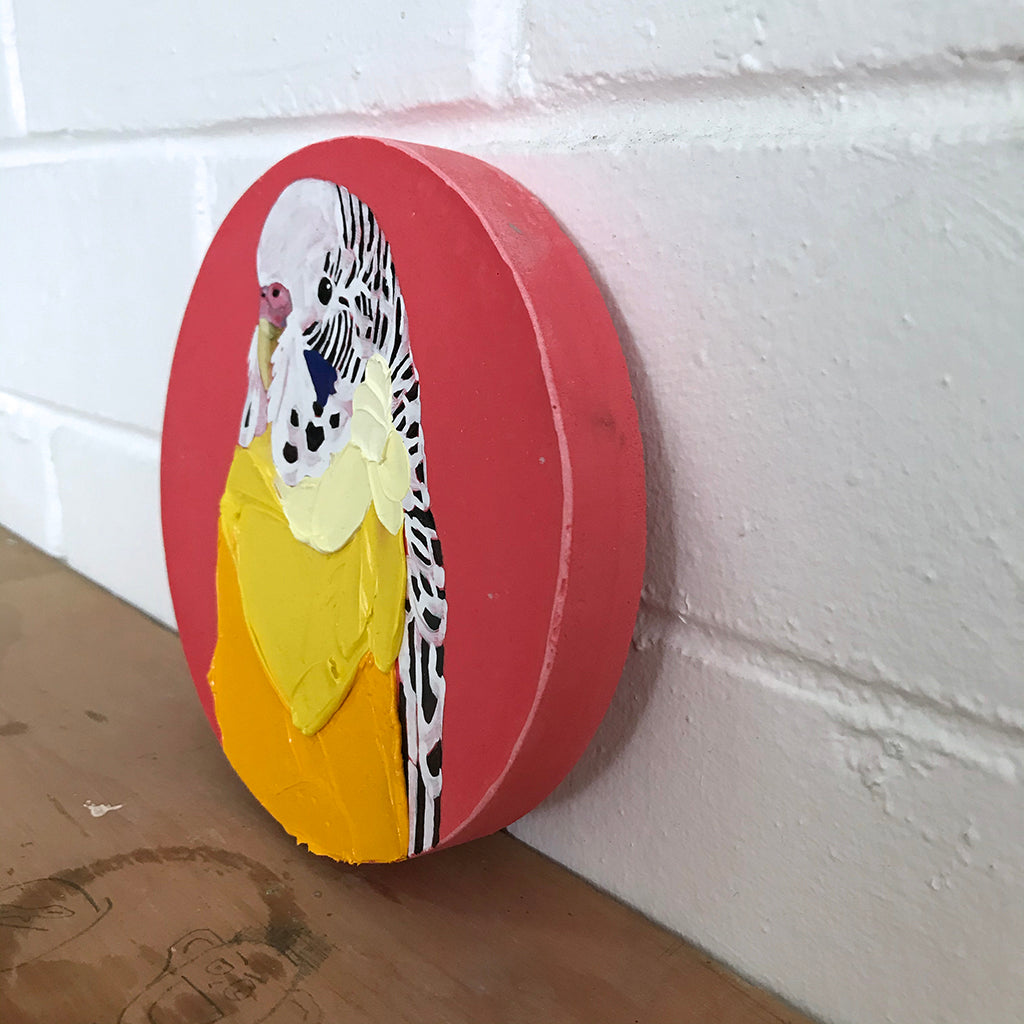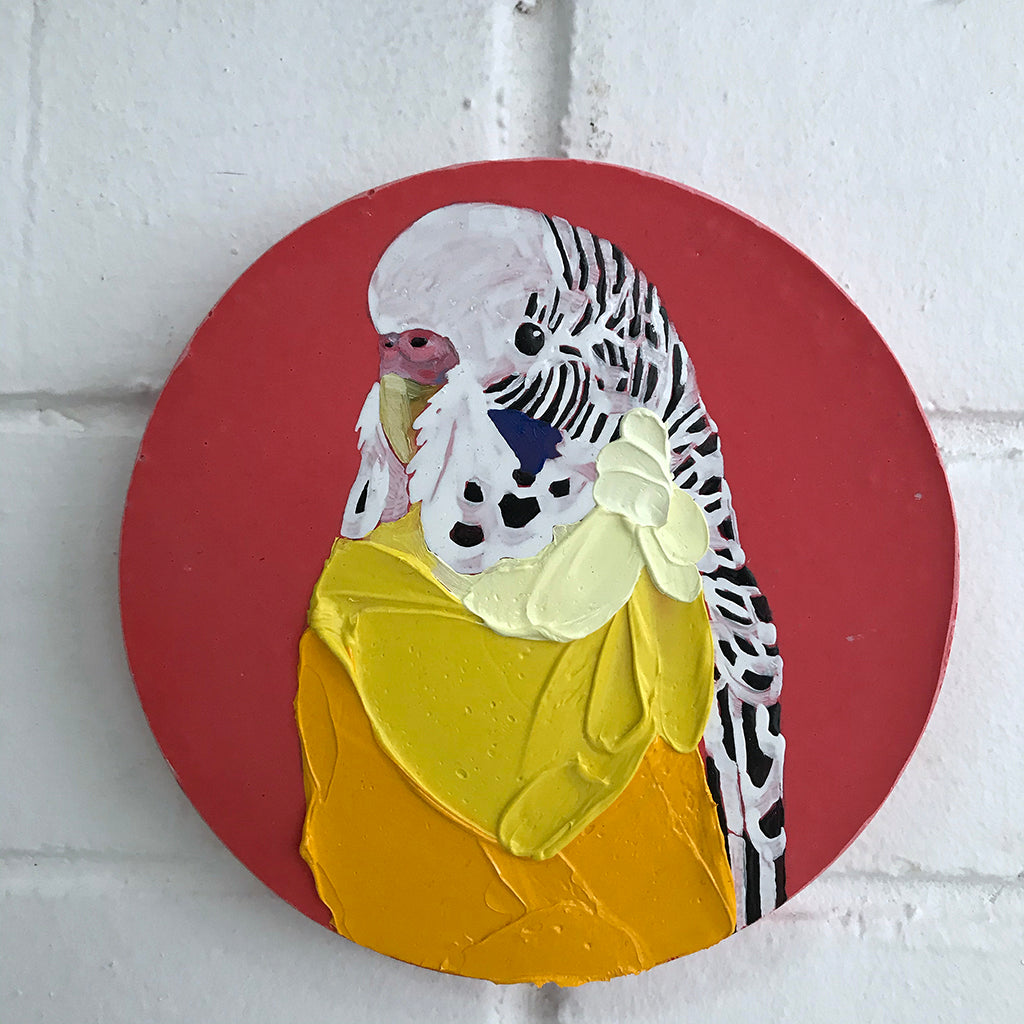 $265.00
$0.00
Pretty Boy Lillian (14cm)
Who's a Pretty Boy then?

Lillian is a pretty boy. She knows girls can be pretty boys too. Sure, Lillian is intense, but she's got a wicked sense of humour. If you want a bit of colour in your life, Lillian is the boy for you!

14cm diameter. Oil and enamel on a hand-crafted jesmonite disk, ready to hang.

NB: Colours can sometimes appear different on various monitors, but don't worry! Pretty Boy is always confident and beautiful.

Packing/Shipping/Handling:
($AUD) 
Australia $20 Worldwide $55
Although shipping to some parts of the world is slower than usual, all packages are sent with tracking, so you can see where your boy is socialising while he's on his way to you.