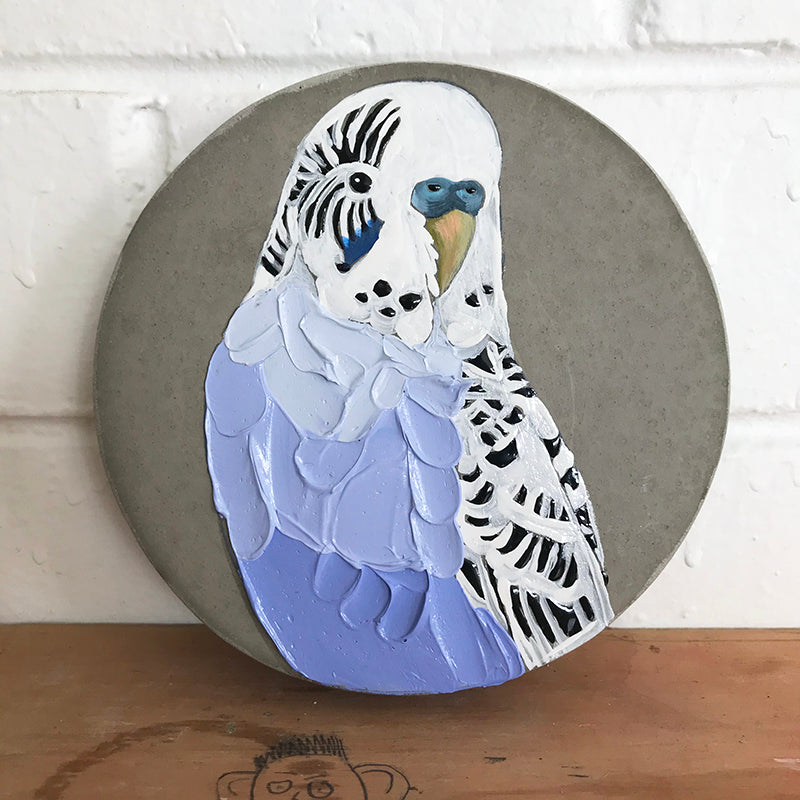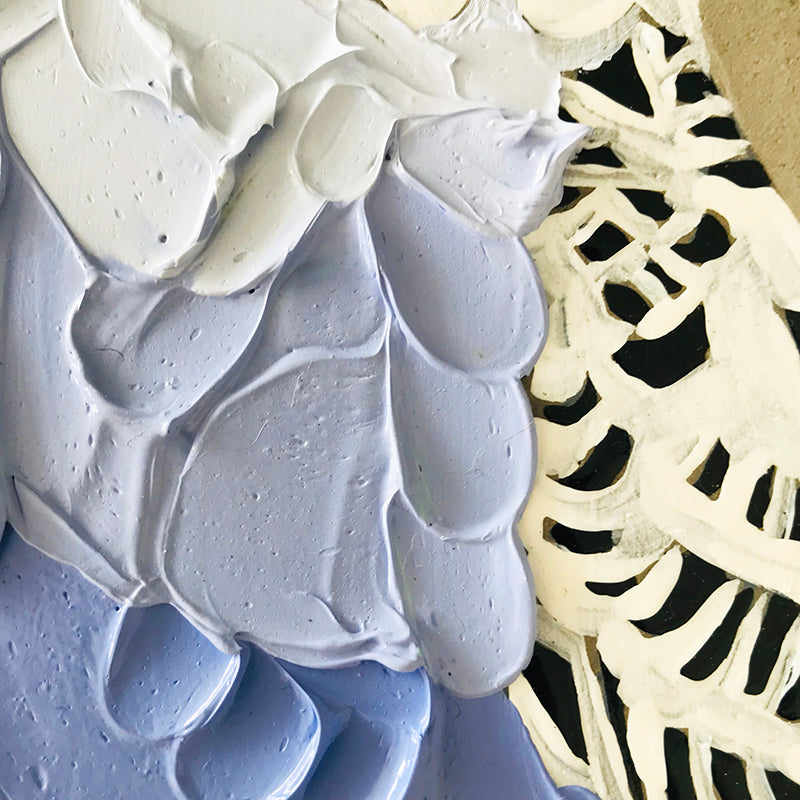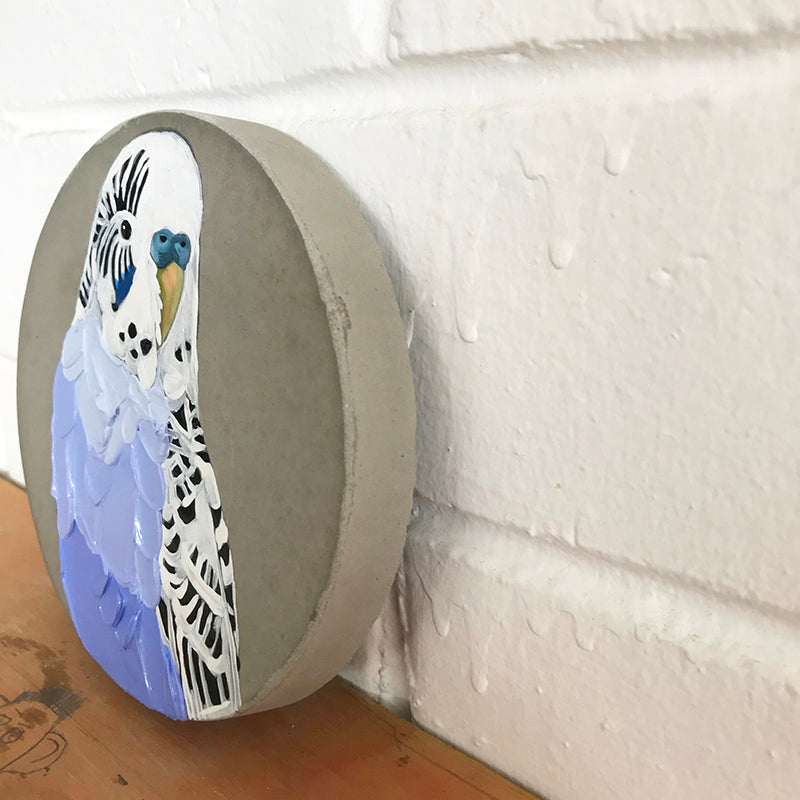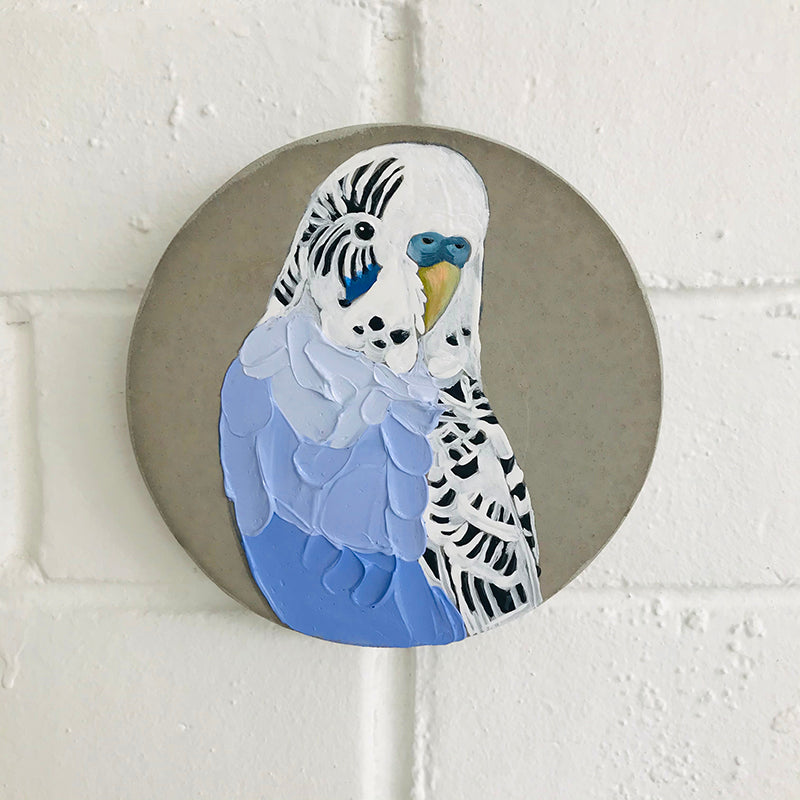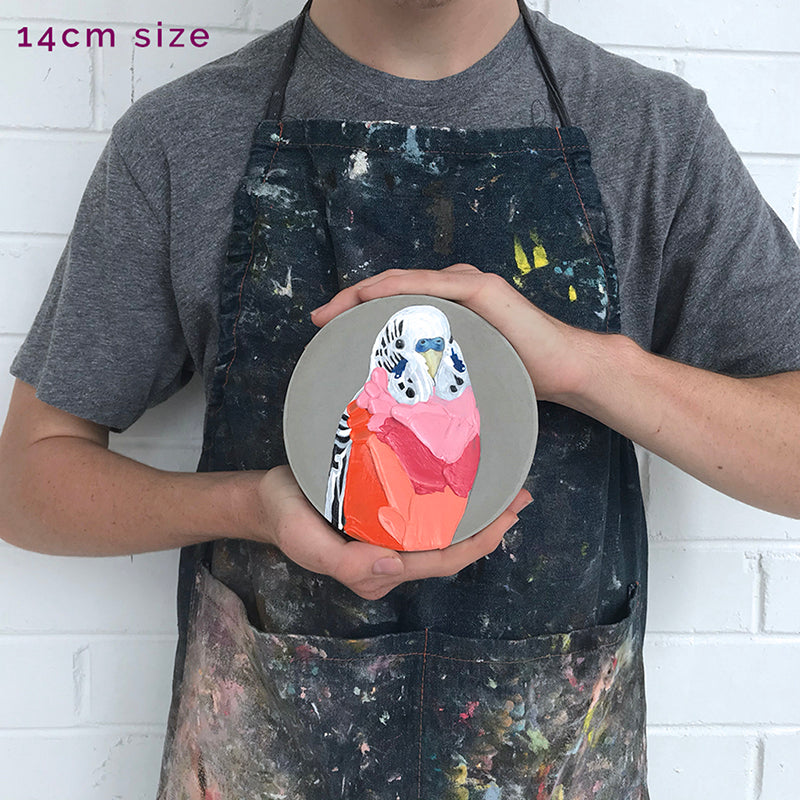 $266.00
$0.00
Pretty Boy Maxwell (14cm)
Who's a Pretty Boy then?
Maxwell is a pretty boy. This lad likes his nights late and his martinis dry. He has more than one mirror in his bedroom, but who can judge him for that?

14cm diameter. Oil and enamel on a hand-moulded concrete disk, ready to hang.
NB: Colours can sometimes appear different on various monitors, but don't worry! Pretty Boy is always confident and beautiful.


Packing/Shipping/Handling:
($AUD) 
Australia $20 Worldwide $55
Sent via Australia Post, with tracking.