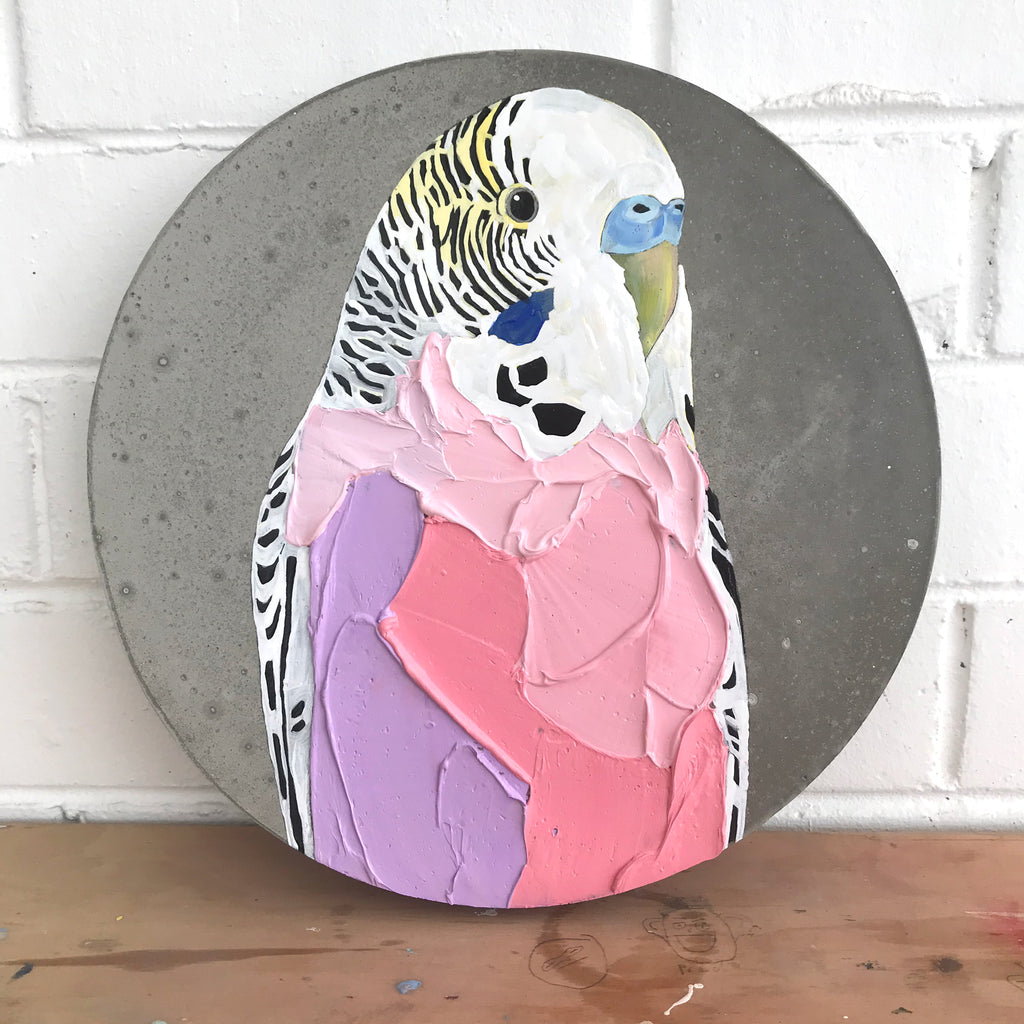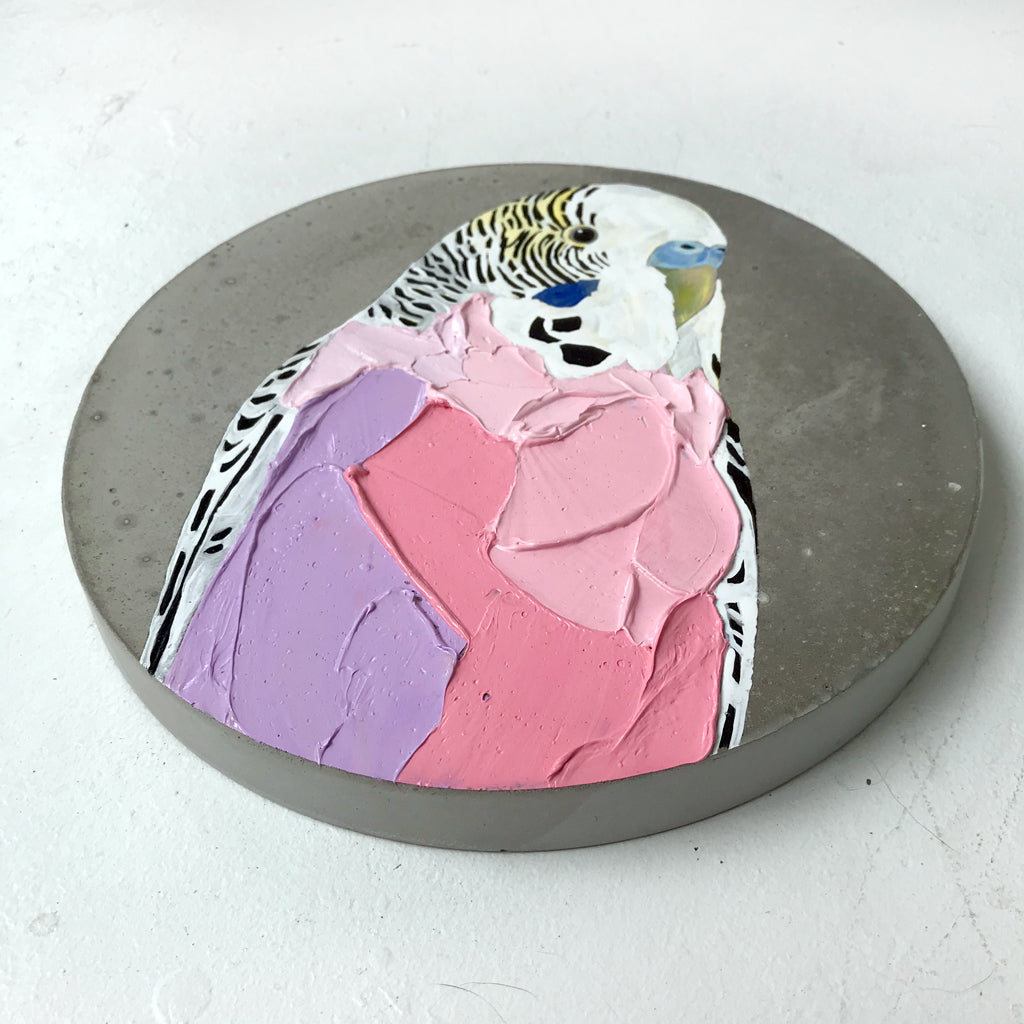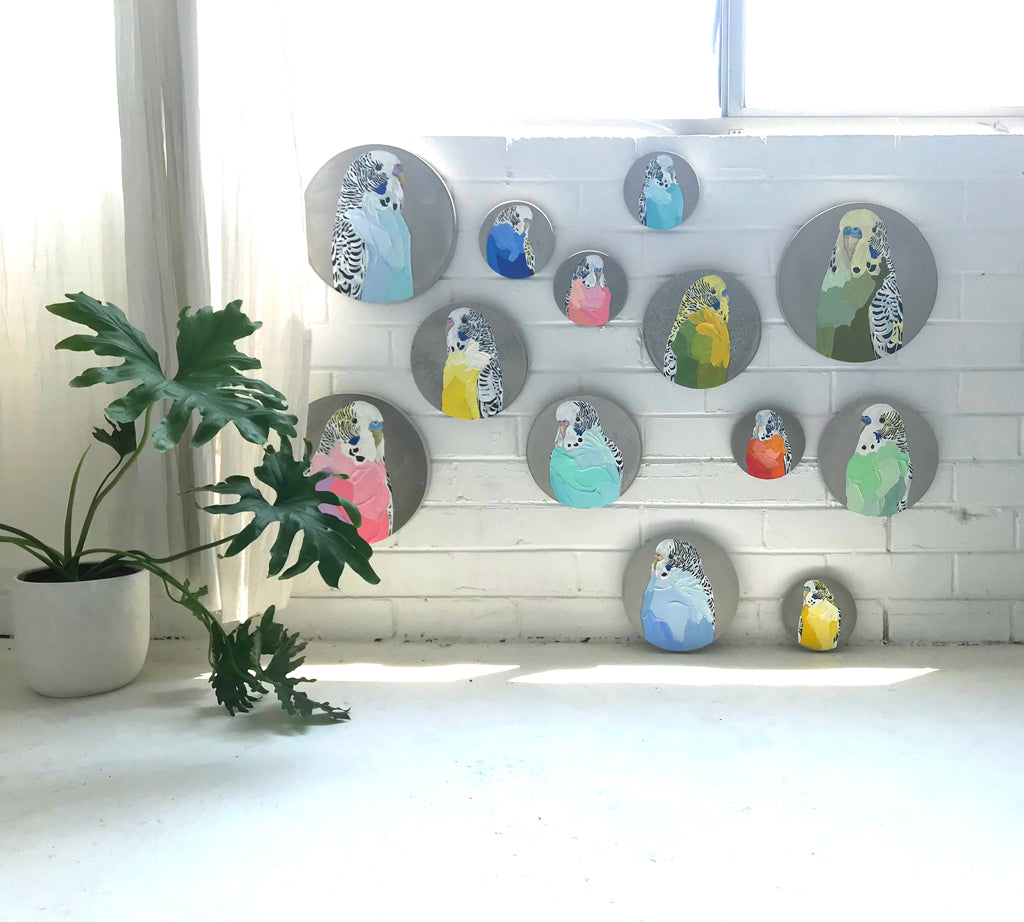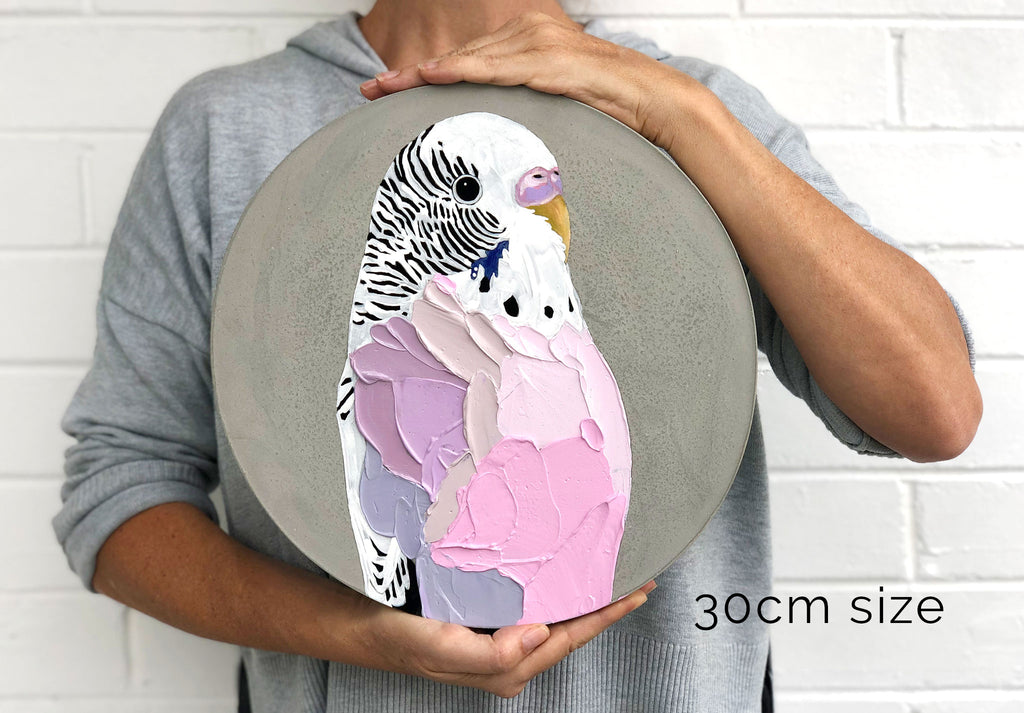 $372.00
$0.00
Pretty Boy Phillipa (30cm)
Who's a Pretty Boy then?
Philippa is a Pretty Boy. Pretty Boy is all about attitude, not gender. She likes puffing out her pink plumes and batting her eyelashes like mad. (She knows you like it too).
30cm diameter. Oil and enamel on a hand-molded cement disk, ready to hang.


NB: Colours can sometimes appear different on various monitors, but don't worry! Pretty Boy is always confident and beautiful.


Packing/Shipping/Handling: Australia $35 Worldwide $75