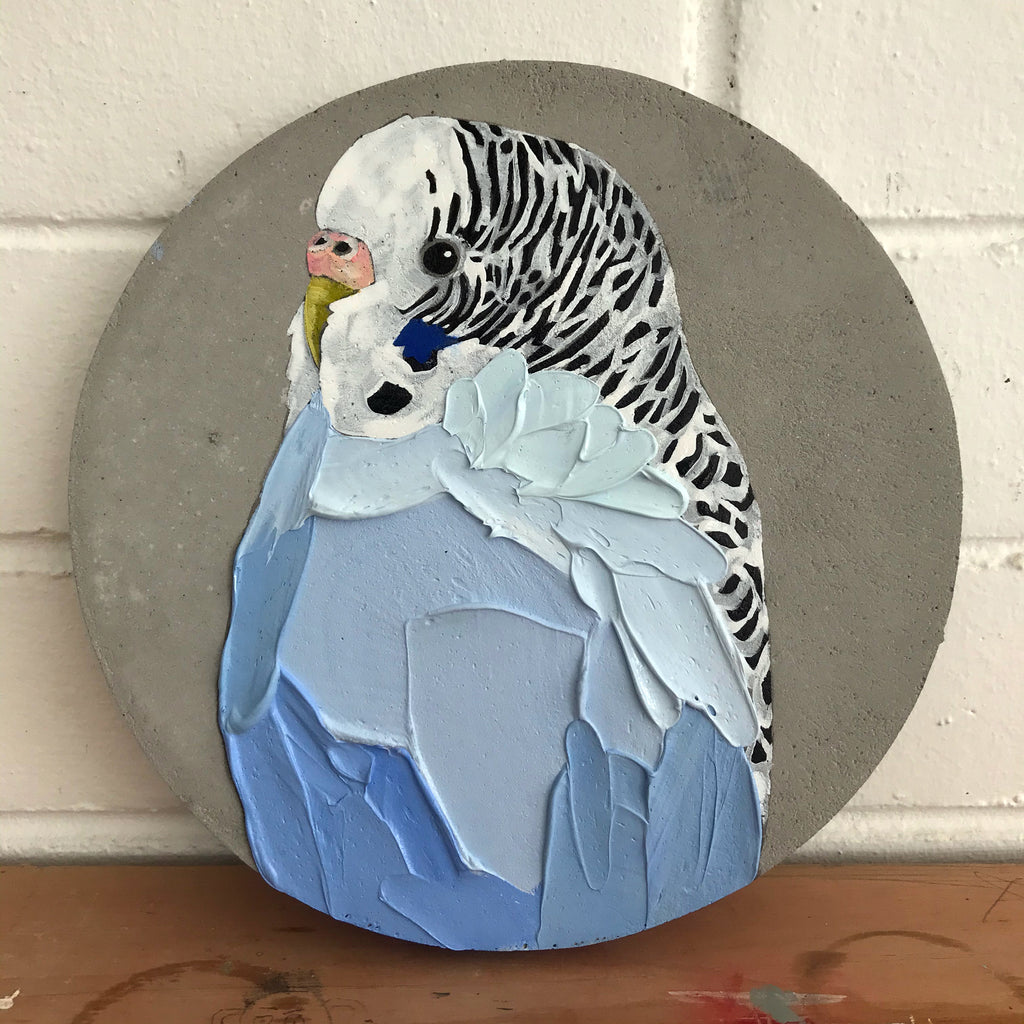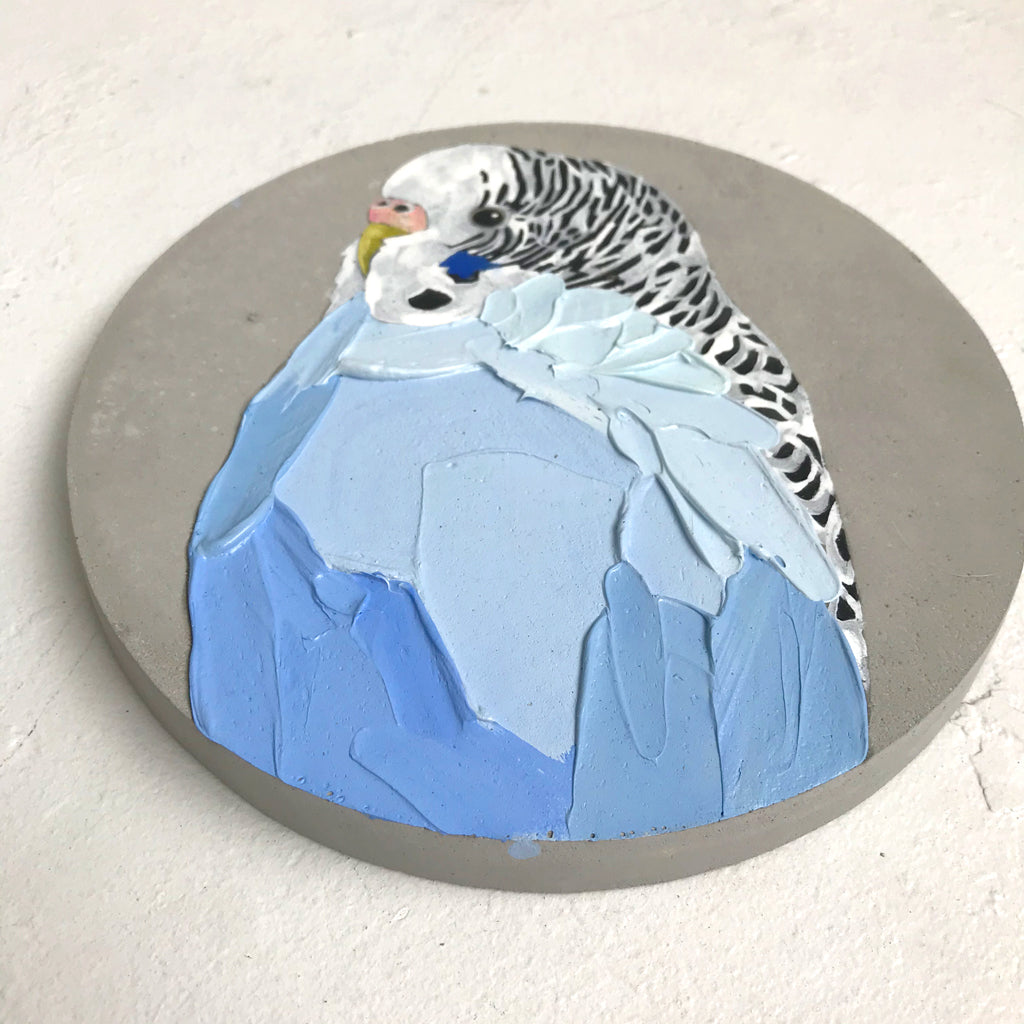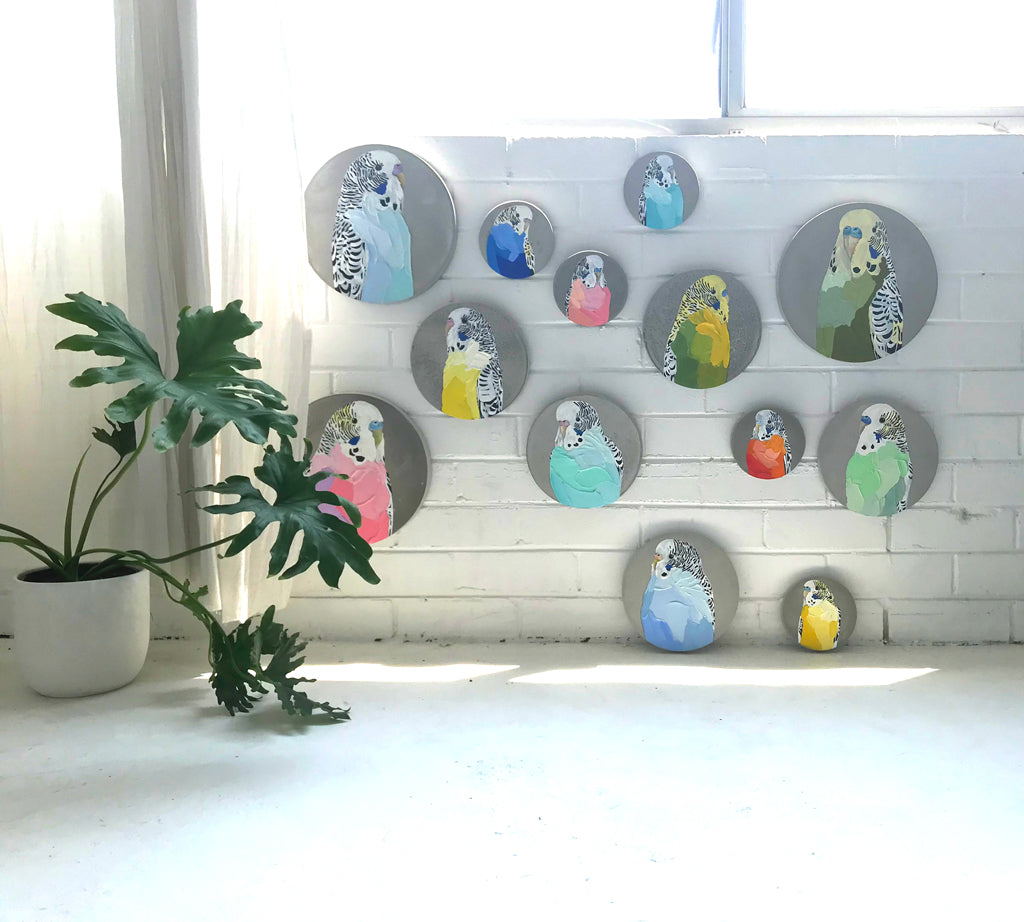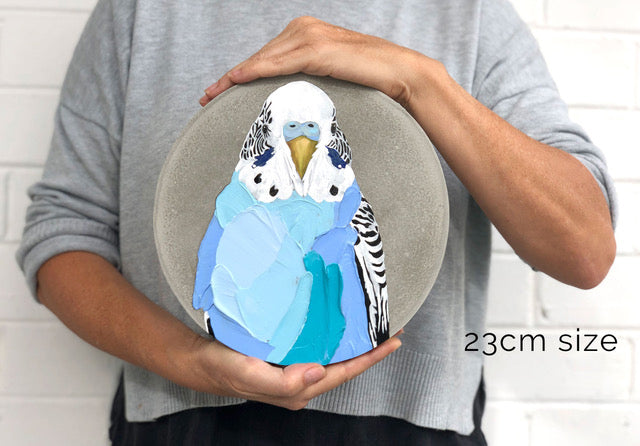 $307.00
$0.00
Pretty Boy Sharon (23cm)
Who's a Pretty Boy then?
Sharon is proudly non-binary so she knows girls can be Pretty Boys too. Don't let her demure look fool you. Sharon kickstarts her day with Verve on her cornflakes then she shimmies through the night to disco tunes. Shaz is a whole lotta bird. Could you be her forever friend?
23cm diameter. Oil and enamel on a hand-molded cement disk, ready to hang.


NB: Colours can sometimes appear different on various monitors, but don't worry! Pretty Boy is always confident and beautiful.
Packing/Shipping/Handling: Australia $20 Worldwide $55