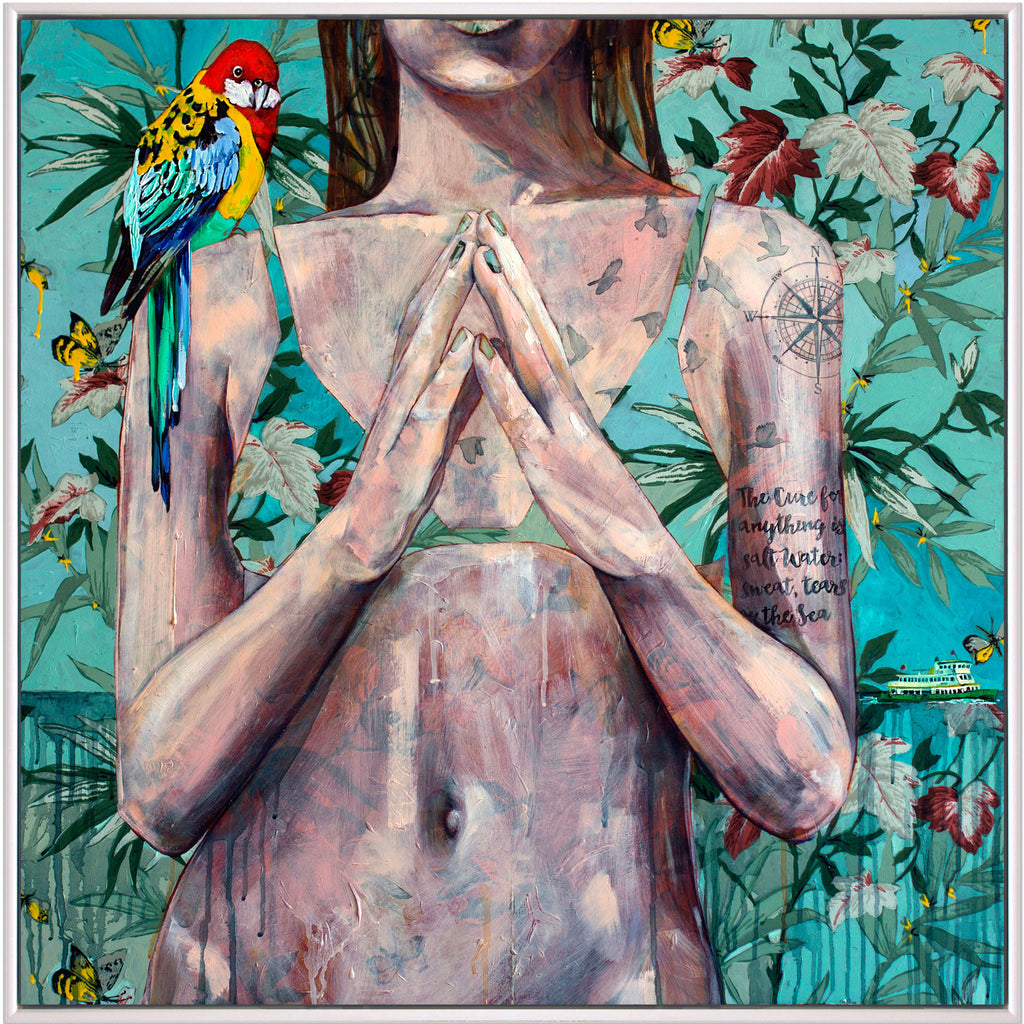 $1,318.00
$0.00
Saltwater - Framed Original - 78cmx78cm
I have always lived by the water. After extensive travelling and countless disappointments endured by the definition of "beach", I'm convinced it was invented by Australians. The water's edge is a constant source of enchantment - a metaphor, a place, a possibility.
Walk out my front gate and within 2 minutes you will hit Saltwater. Eastern Rosellas, the Manly ferry, aqua skies and summer love. Using luscious layers of oils over vintage wallpaper on canvas, this original painting is part of my signature series "Wallflowers".
This painting was created for a group show "Rime of the Ancient Mariner" at Retrospect Galleries in Byron Bay in 2016.
Dimensions: 78cm x 78cm framed in crisp white timber and signed by the artist.