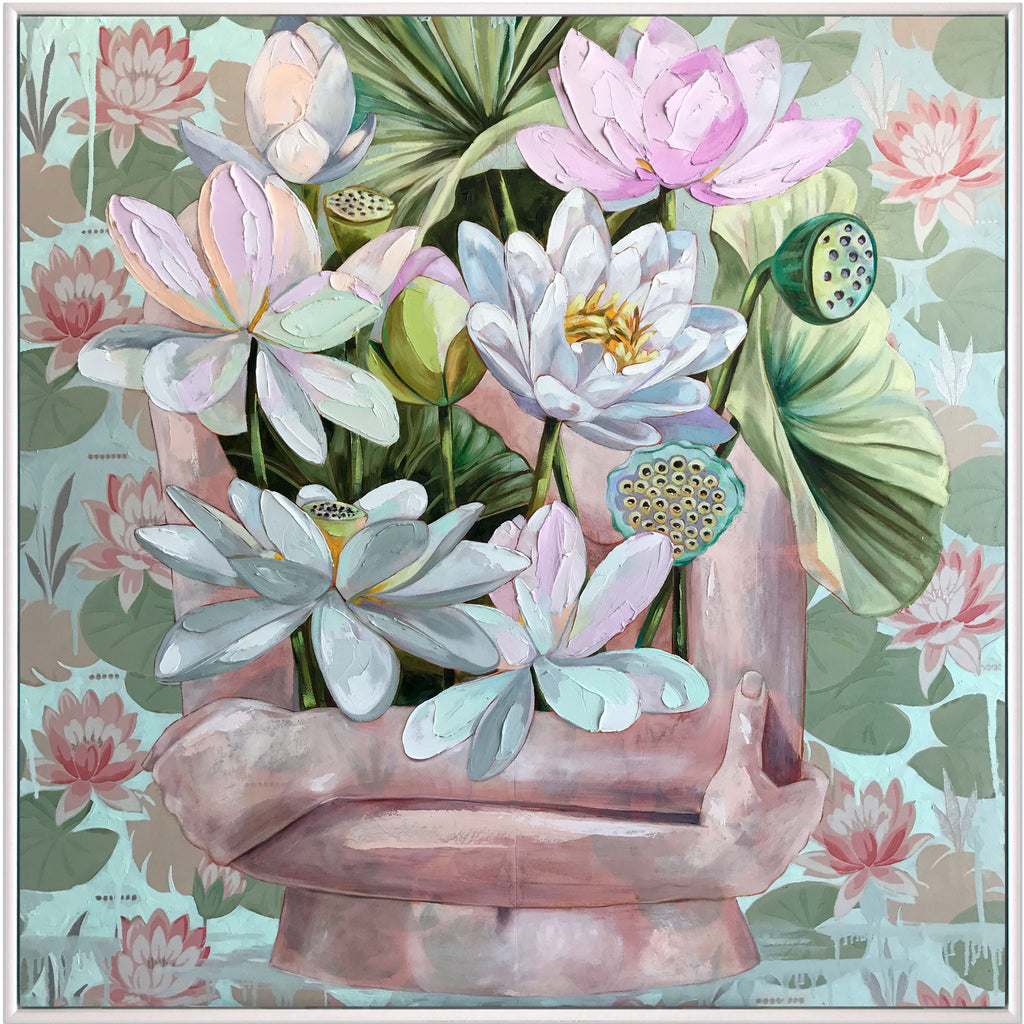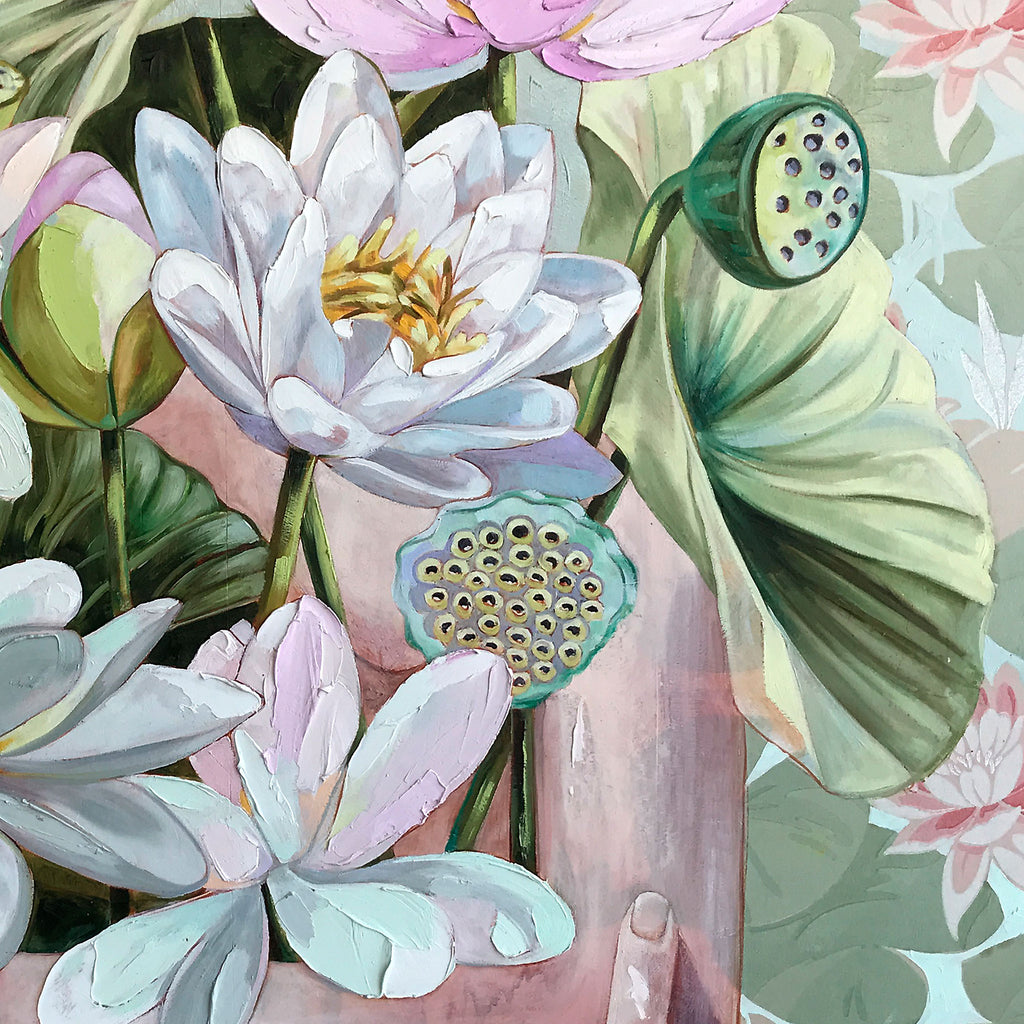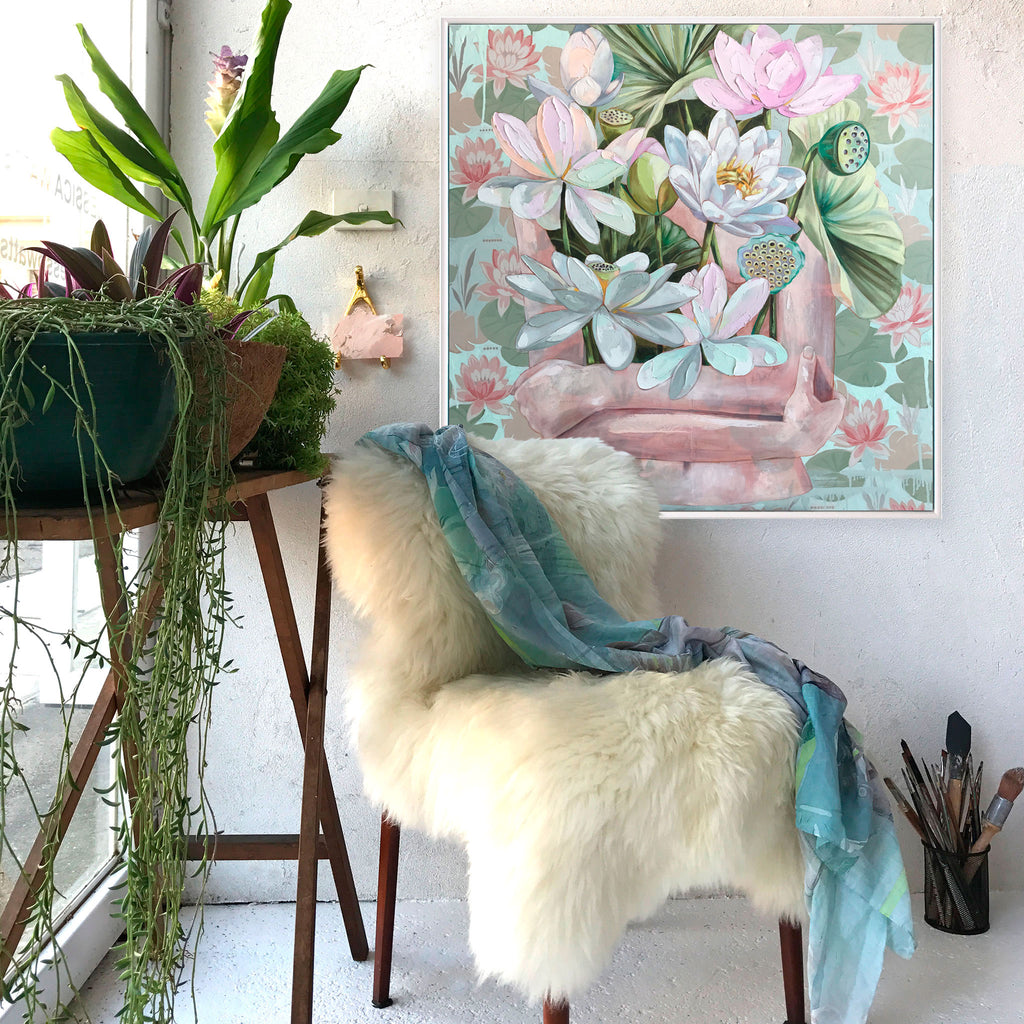 $2,162.00
$0.00
Skinny Dipping In Monet's Pond - Framed Original - 93cm x 93cm
There is a lot of time for the mind to dip in and out of thoughts over the course of making a painting. The thought of jumping off the japanese bridge at Giverny and Skinny Dipping in Monet's Pond makes me smile.

Creamy pastel waterlilies over textured vintage wallpaper on timber panel. This original painting is part of Jessica's signature series "Wallflowers". 
Dimensions: 93cm x 93cm framed in crisp white timber and signed by the artist. 
FYI: This painting is part of my current show at Sydney Road Gallery. You can purchase it now, but it won't be available to send until the end of September.