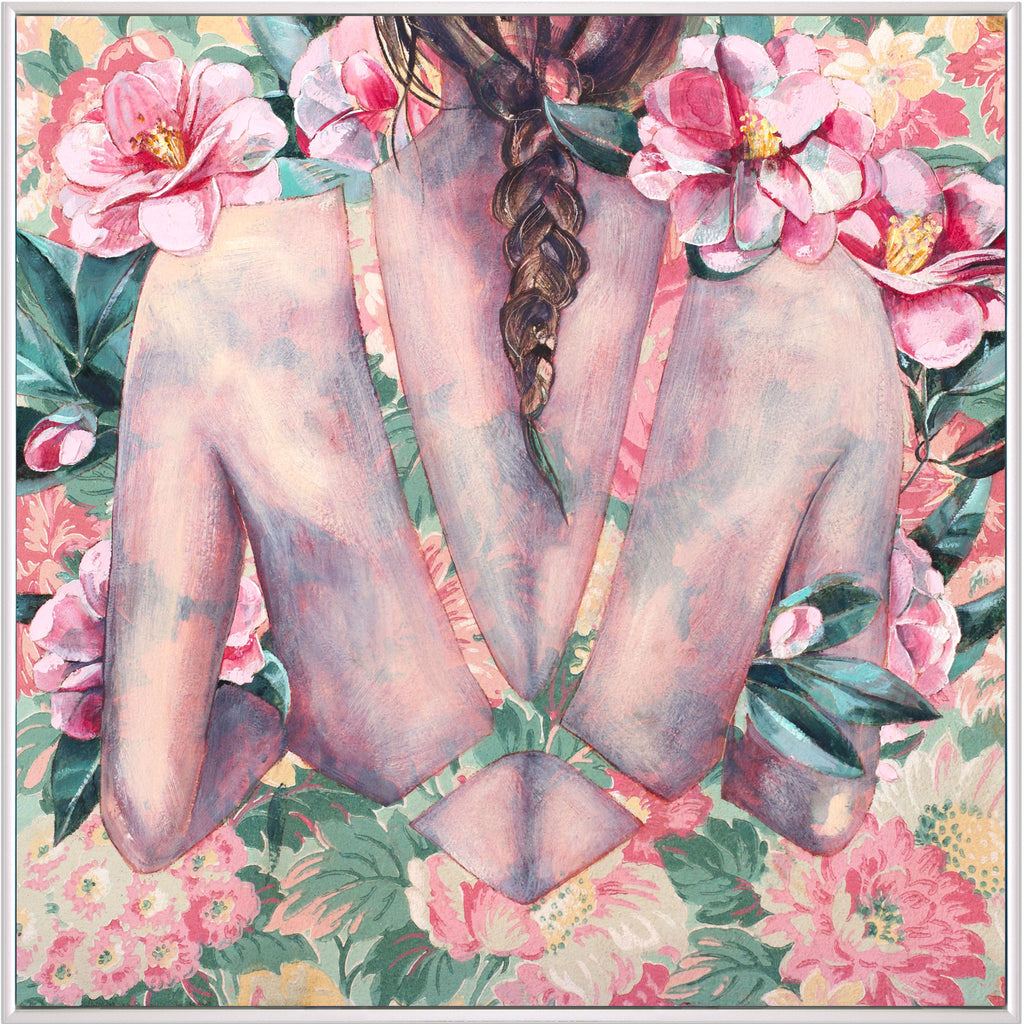 $0.00
$0.00
The Coming of Spring - Framed Original - 43cmx43cm
Warmer mornings and longer daylight hours, the blooming of flowers and the budding of leaves. This must be 'The Coming of Spring'.
Oil and enamel over 1940's vintage botanical wallpaper on timber panel. This original painting is part of Jessica's signature series "Wallflowers".
Dimensions: 43cm x 43cm framed in crisp white timber and signed by the artist. This painting price includes shipping.