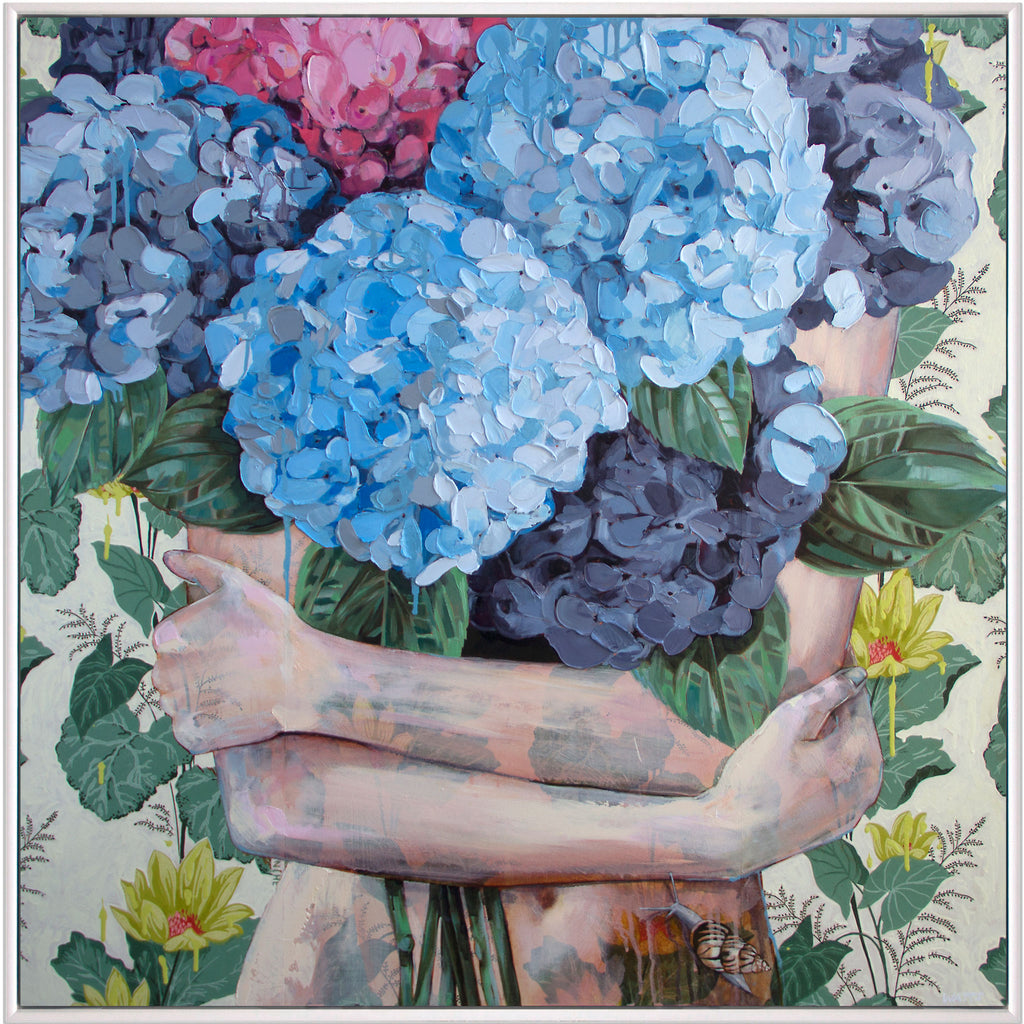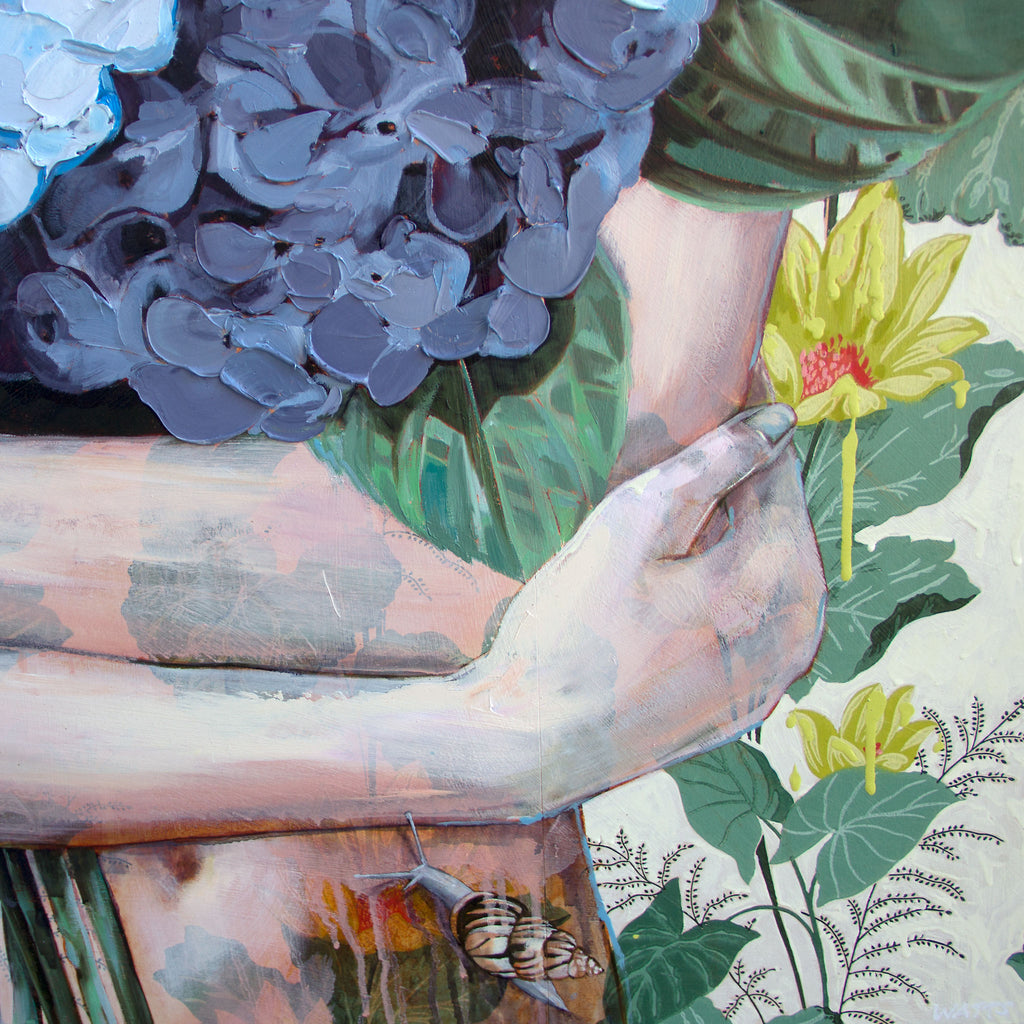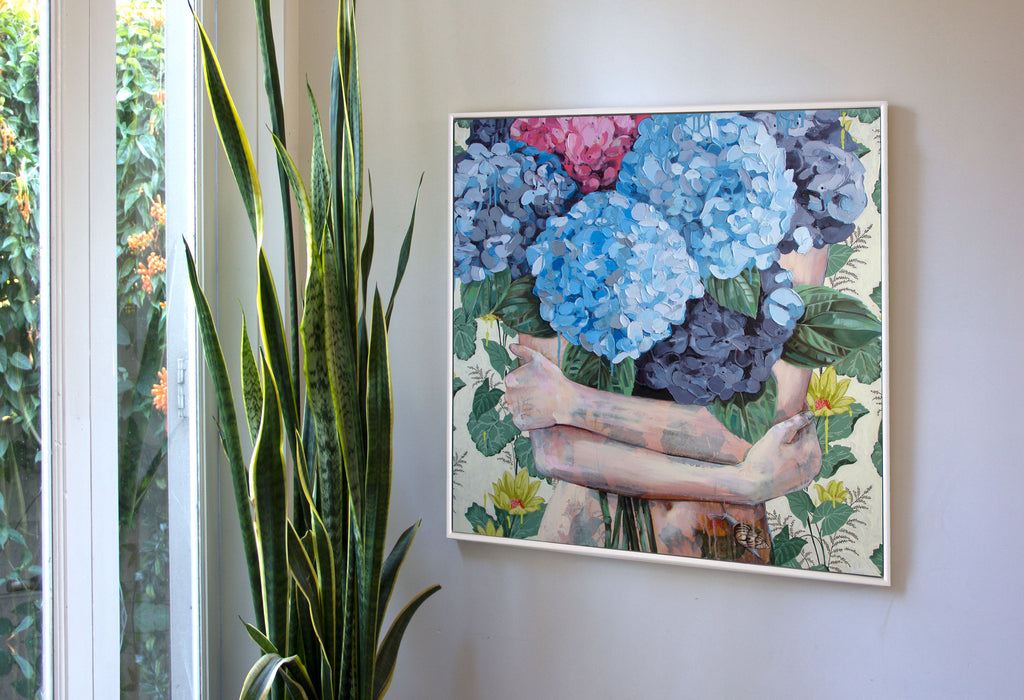 $2,578.00
$0.00
Universal Longings - Framed Original - 103cm x 103cm
Hydrangeas make me long for a white weatherboard house with a low fence and a cream Singer car with red vinyl seats that stick to my legs in summer. It is when I'm happiest that I long the most. 

Lushly textured hydrangeas, over vintage wallpaper on panel. This original painting is part of Jessica's signature series "Wallflowers". 
Dimensions: 103cm x 103cm framed in crisp white timber and signed by the artist.