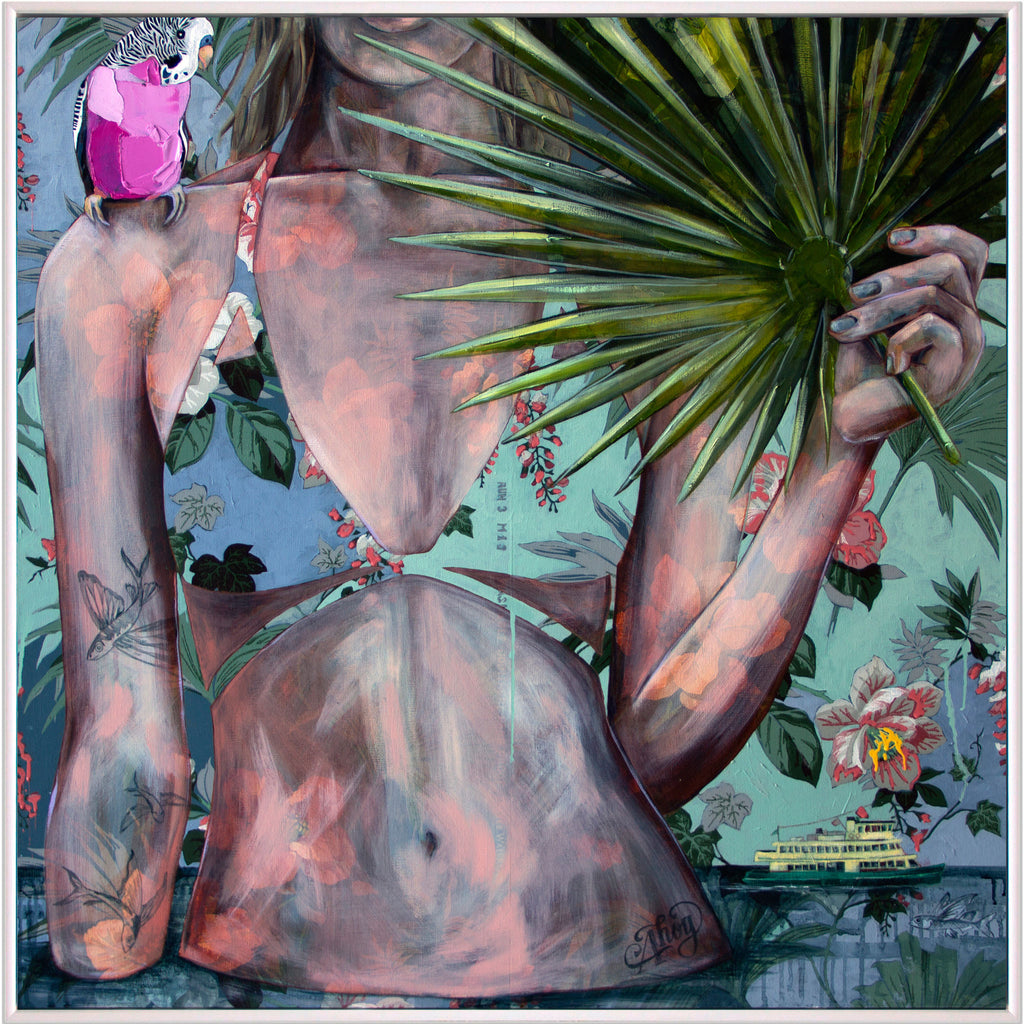 $2,171.00
$0.00
You Had Me At Ahoy - Framed Original - 93cm x 93cm
You had Me At Ahoy: Marine biologist Wallace J. Nichols believes that we all have a "blue mind that is a mildly meditative state characterized by calm, peacefulness, unity, and a sense of general happiness and satisfaction with life in the moment." According to Wallace, this is triggered when we're in or near water.

Oil and enamel over textured vintage wallpaper on panel. This original painting is part of Jessica's signature series "Wallflowers". 
Dimensions: 93cm x 93cm framed in crisp white timber and signed by the artist. 
Currently on show at Retrospect Galleries.
Please contact me first if you are interested in this artwork.