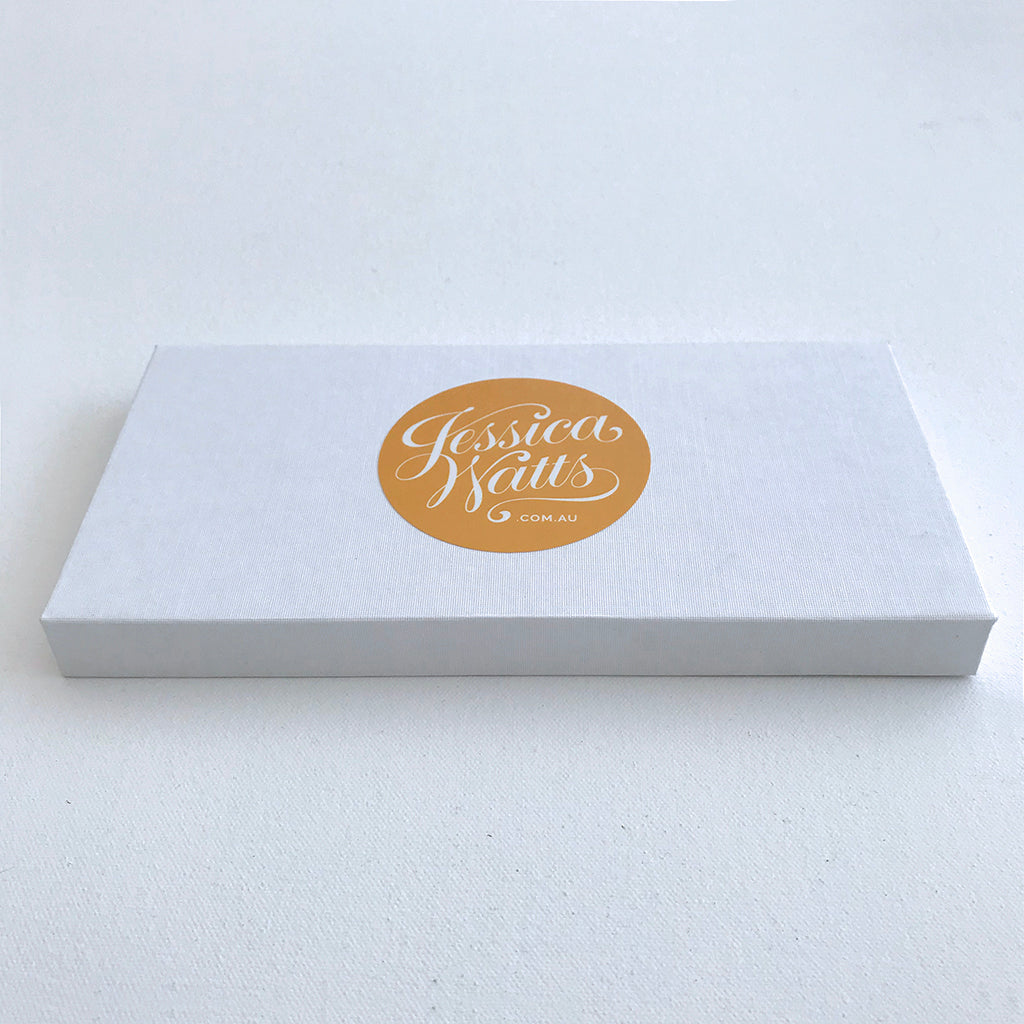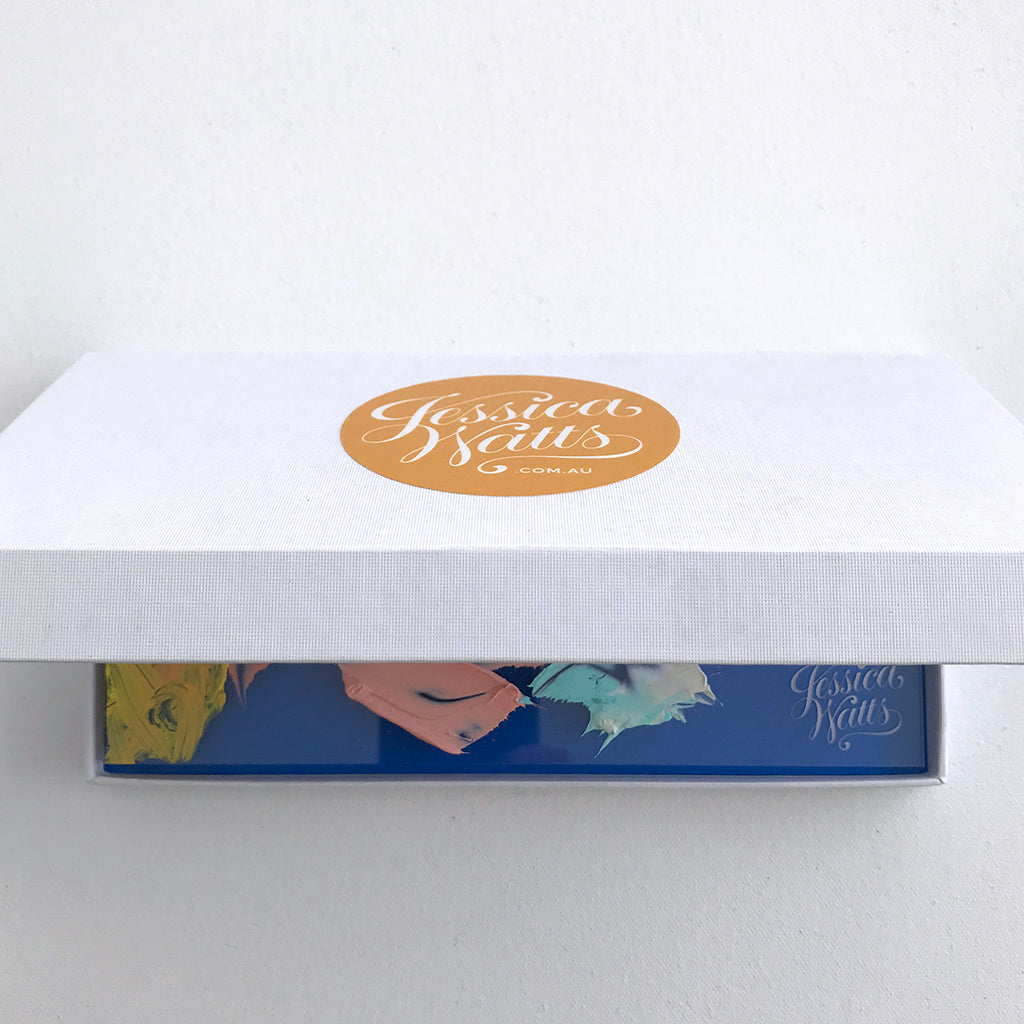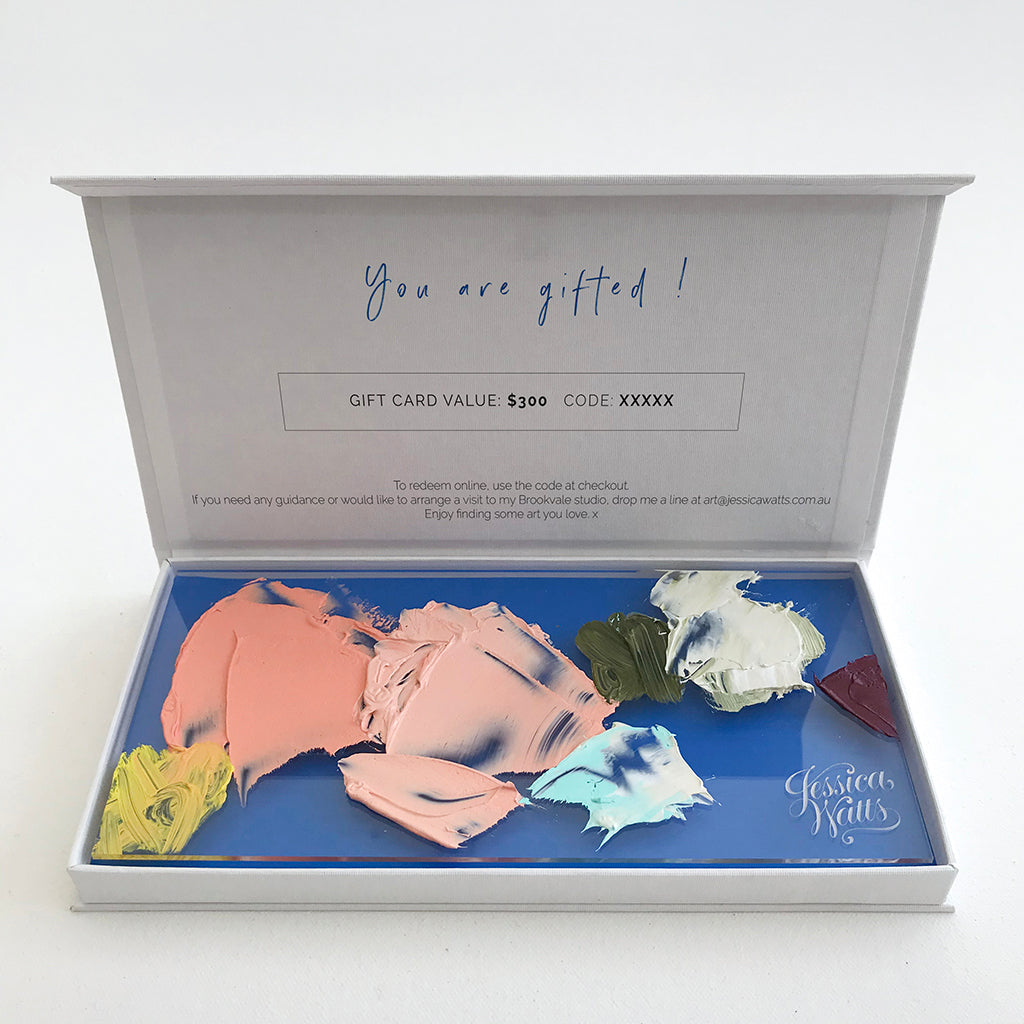 $135.00
$0.00
"You Are Gifted" - Gift Card & Gift Box
Introducing a Gift Card so special, it's an artwork in itself. Featuring one of my painting palettes beautifully presented in a white linen gift box. It's ready for you to gussy up with a bell, a bow, or a saucy little dance... and proudly present to the One You Love.  

Your Gifted One can make their own choice from my range of prints or original paintings. They are even welcome to organise a visit to my Sydney studio.
Simply select the Gift Card value from the menu below.
If you have a different value in mind, just let me know and a custom card value can be created.
Free Postage within Australia / $10 Flat Rate postage worldwide.
Gift cards expire 3 years after the date of issue. That's A LOT of time to procrastinate. Nice! X