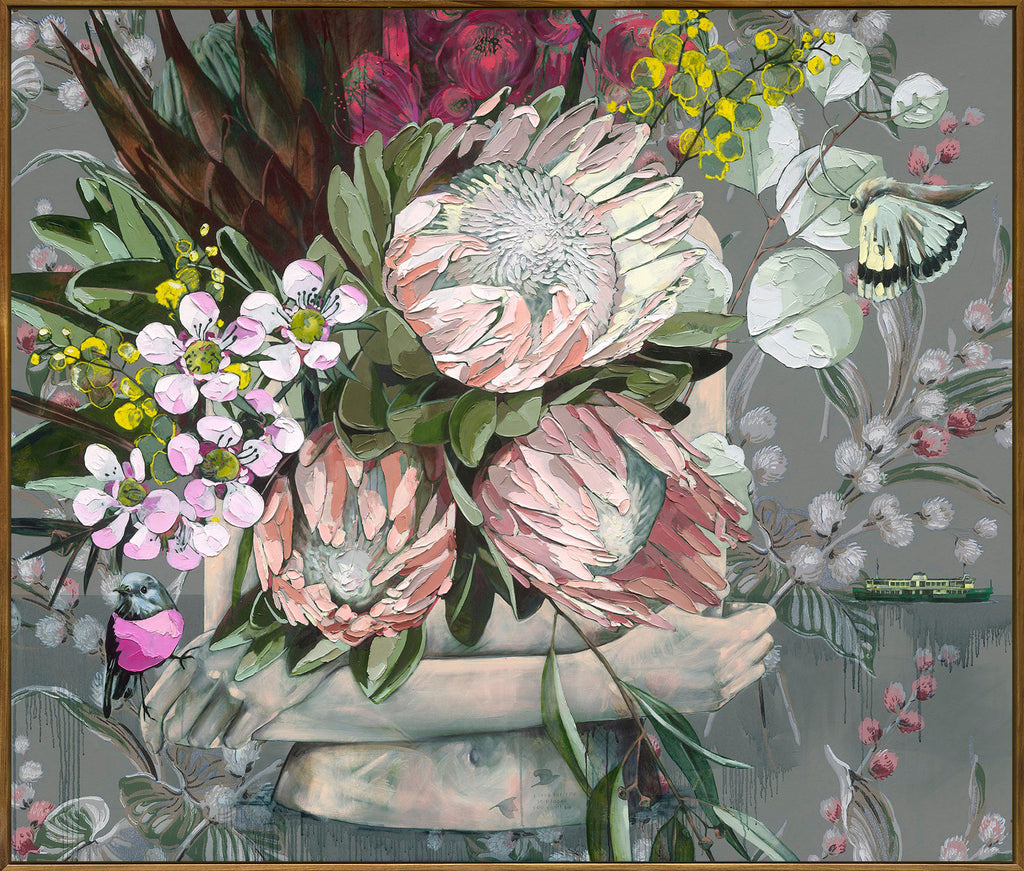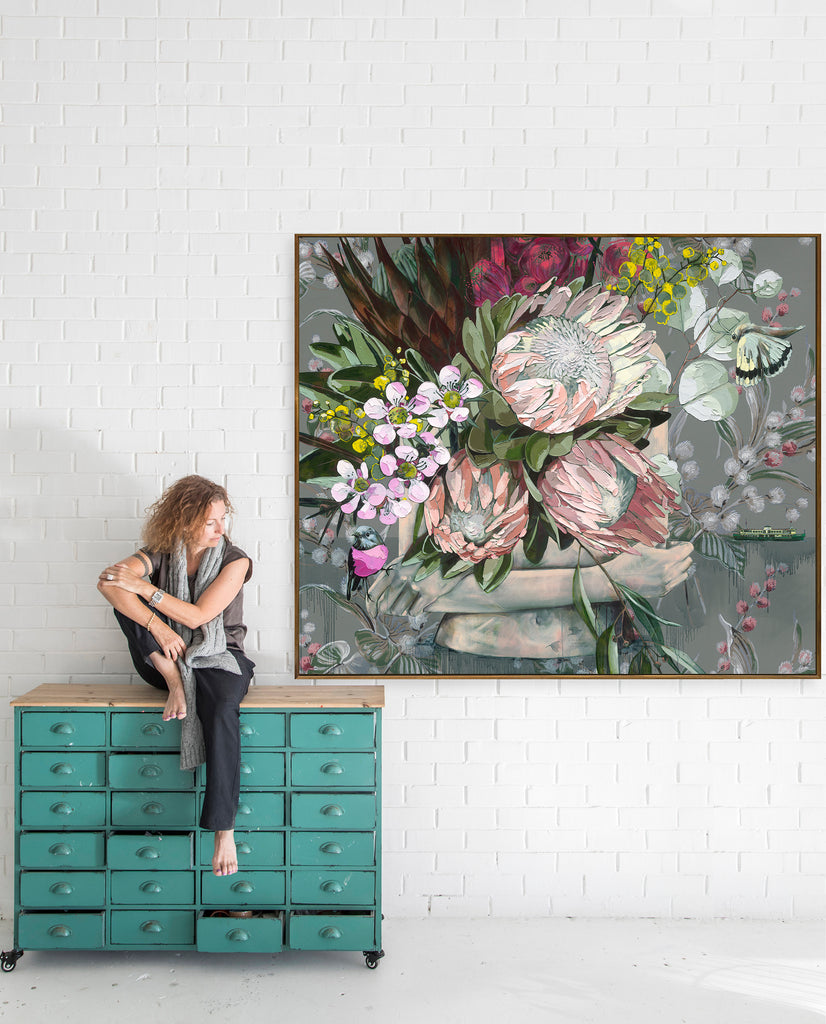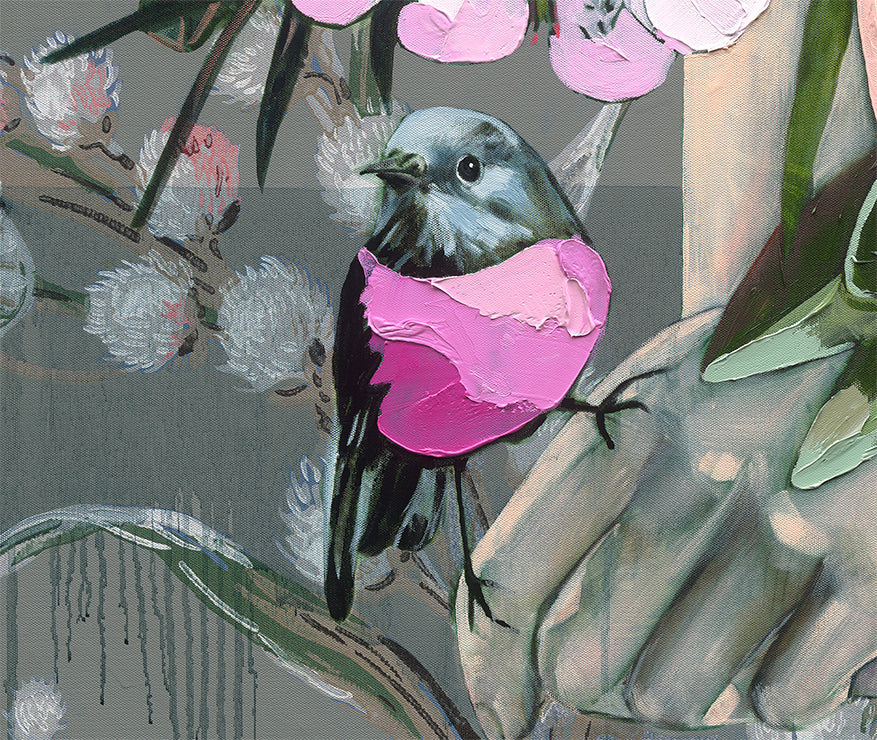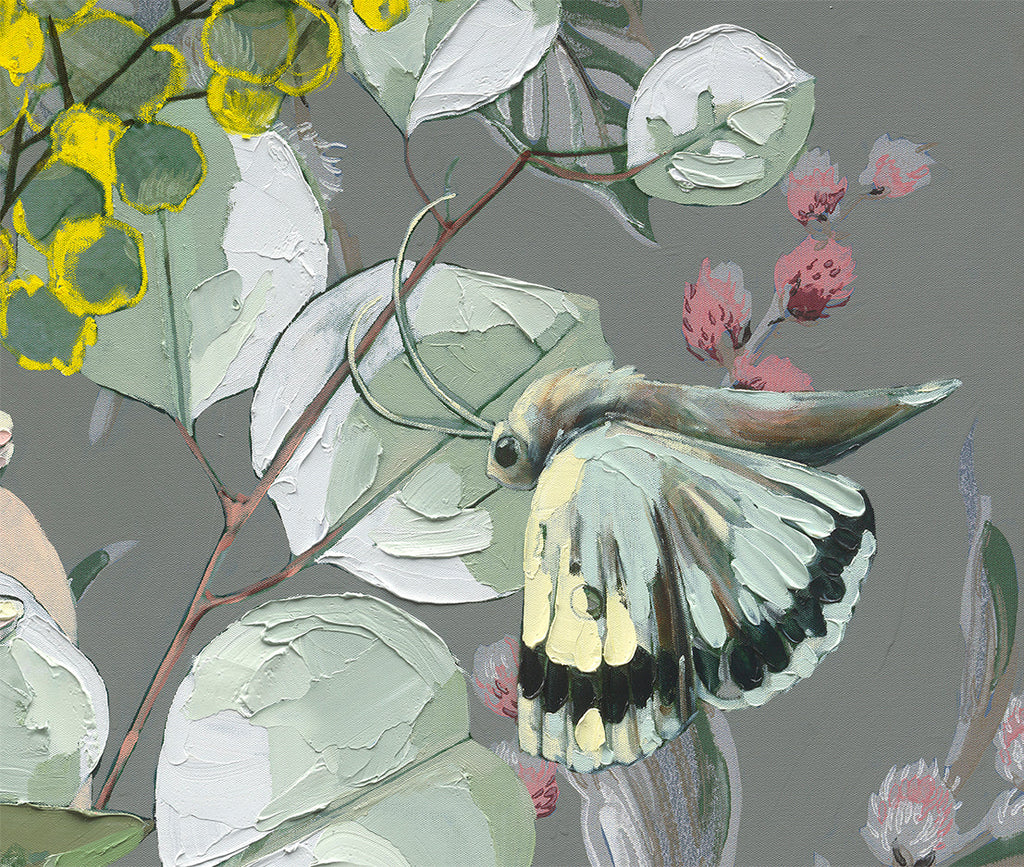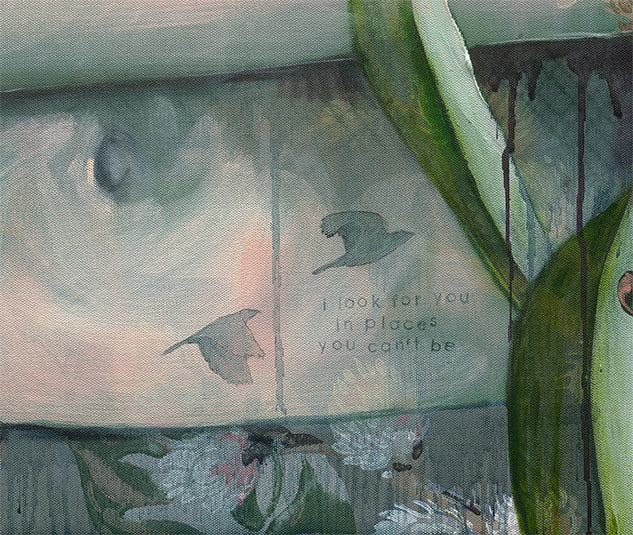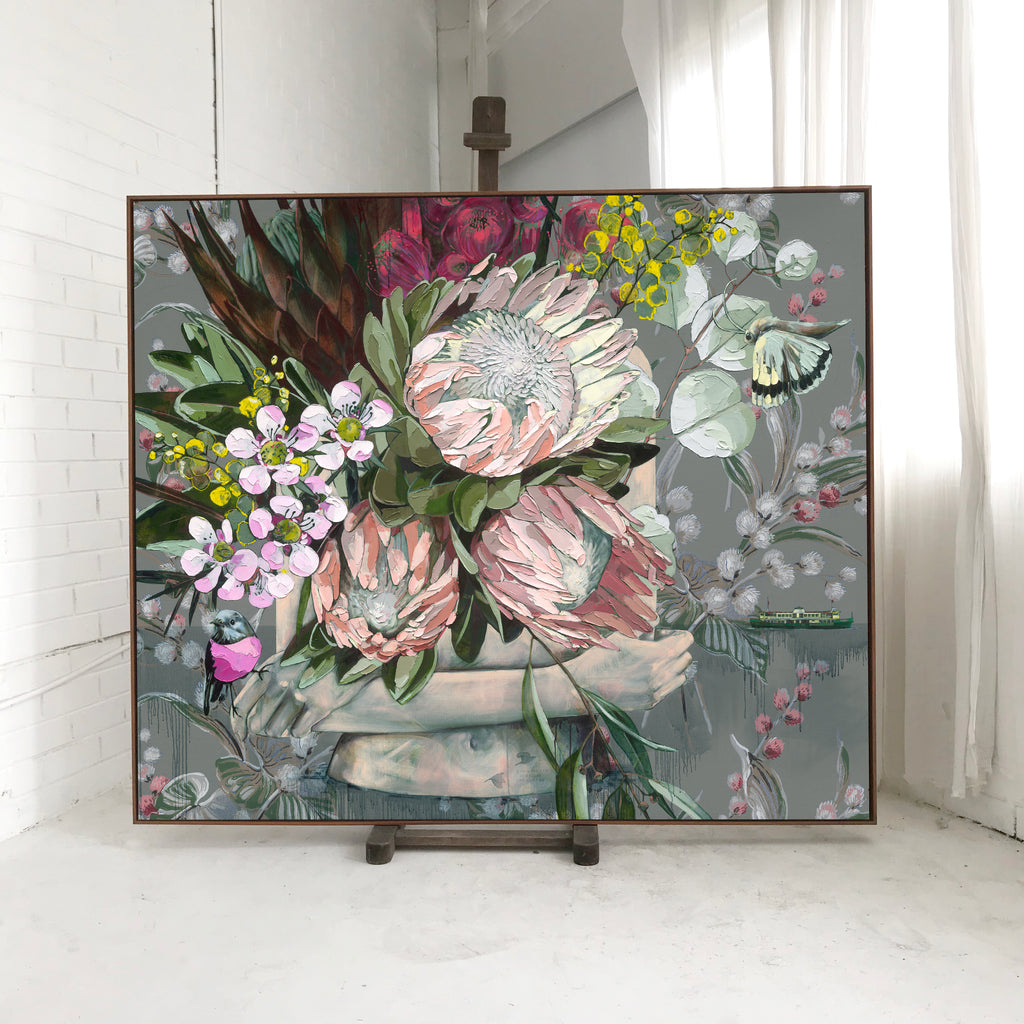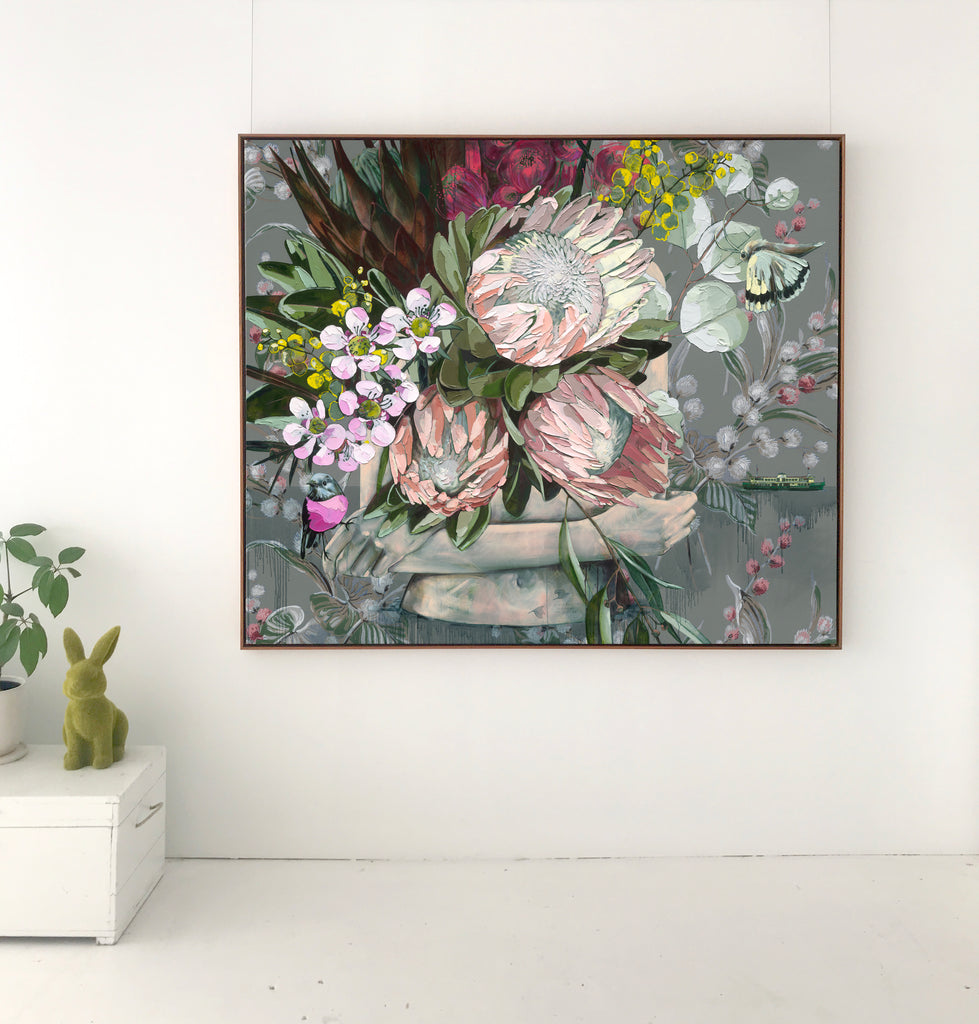 $6,412.00
$0.00
Wish You Were Here - Framed Original - 157cm x 184cm
Every time I think of you ... "I Wish You Were Here" 

Oil on canvas panel, framed in a beautiful Tasmanian Blackwood float frame.
I created this painting a couple of years ago for my solo show "Go Big or Go Home"
Occasionally I find it very hard to part with a painting... and this is one of those paintings. I love it. Unfortunately I can't find a place for her at home. She's been sitting wrapped up unseen and I think that's such a shame.

Big painting, big price tag, big commitment... unlimited joy though!
If you are in Sydney you are welcome to view the painting at my studio. Please contact me for more photos if you can't see the work IRL.

For my international clients: yes, this painting can be shipped to you. I recently shipped the same size to the USA BUT the frame has to be taken off to fit her in the cargo hold! (Dimensions of painting without frame in inches: 60.25H x 70.85W)

SHIPPING CHARGED SEPARATELY. Please contact me for a quote at art@jessicawatts.com.au 
NB. Colours may vary slightly on different monitors.
There's no need to miss out on the painting you love! 

I am now able to offer flexible payment options when you purchase an original artwork. My Payment Plans work just like a traditional Lay By or Lay Away. Nominate to pay for your artwork in monthly instalments, or contact me about setting up a custom Payment Plan that works for you. For more information click here.