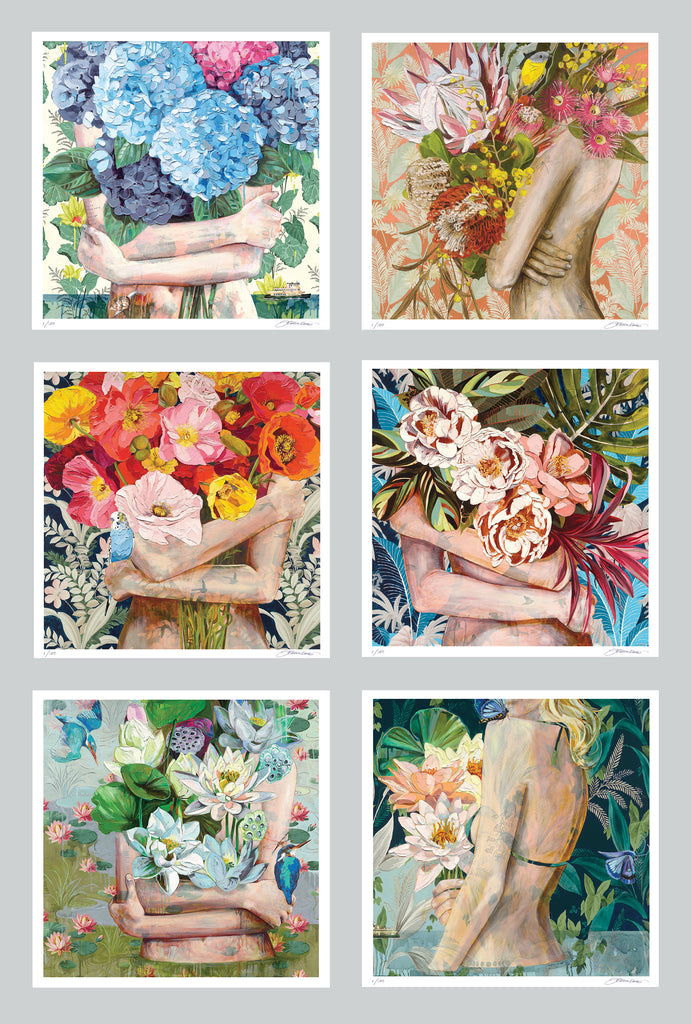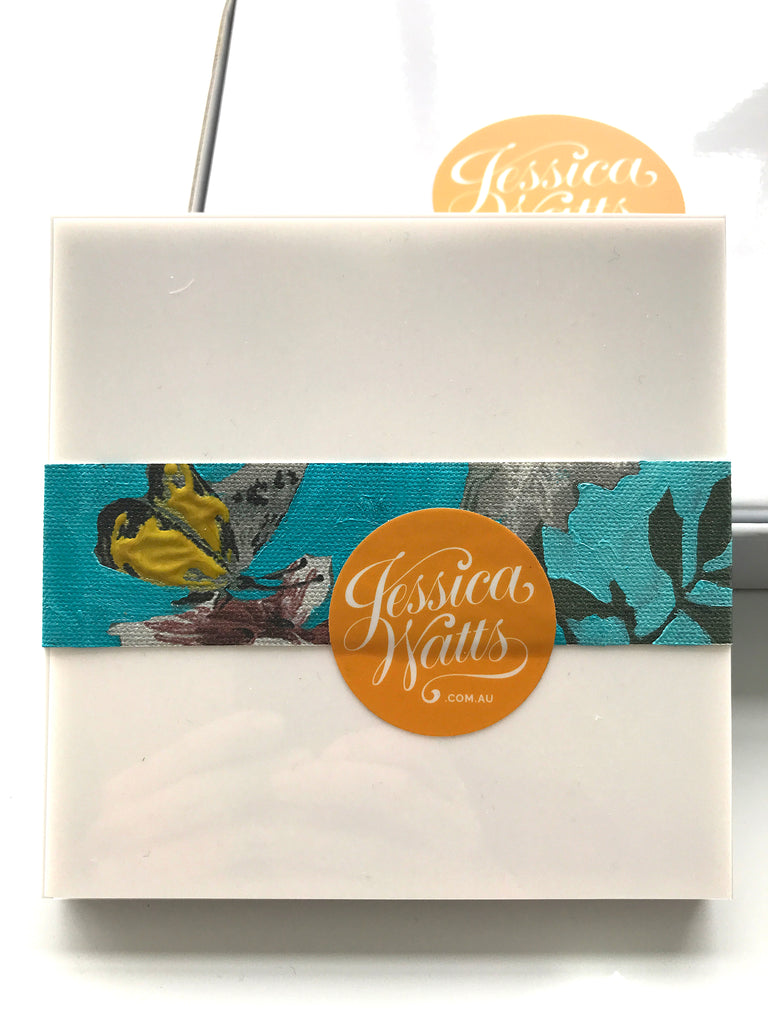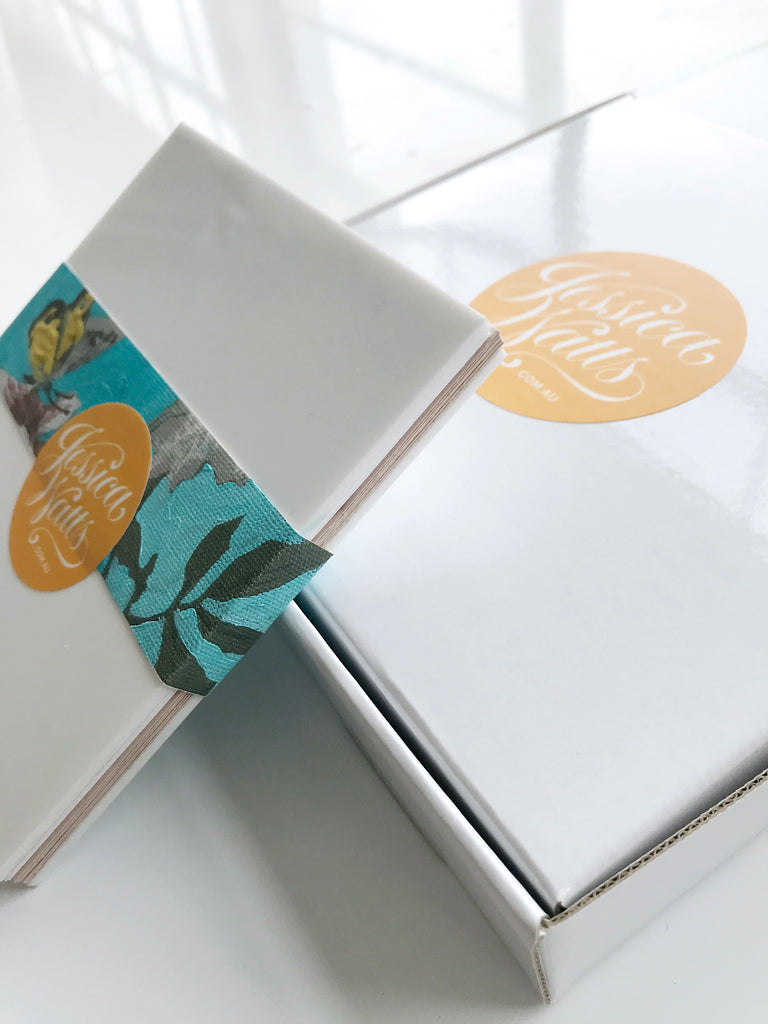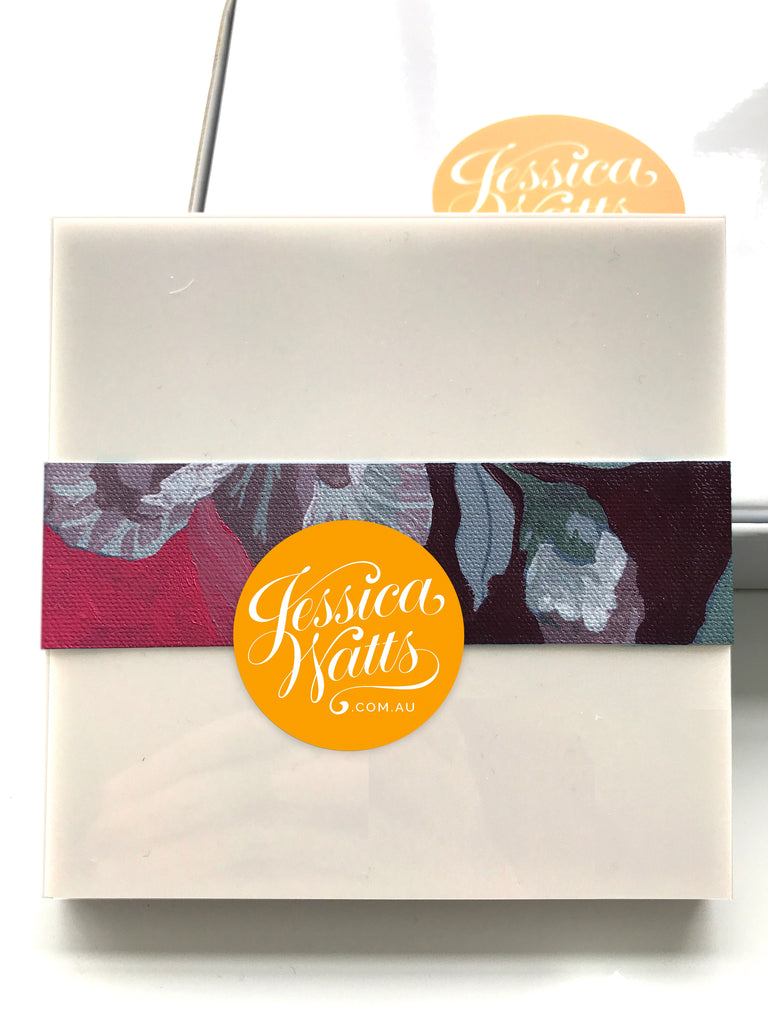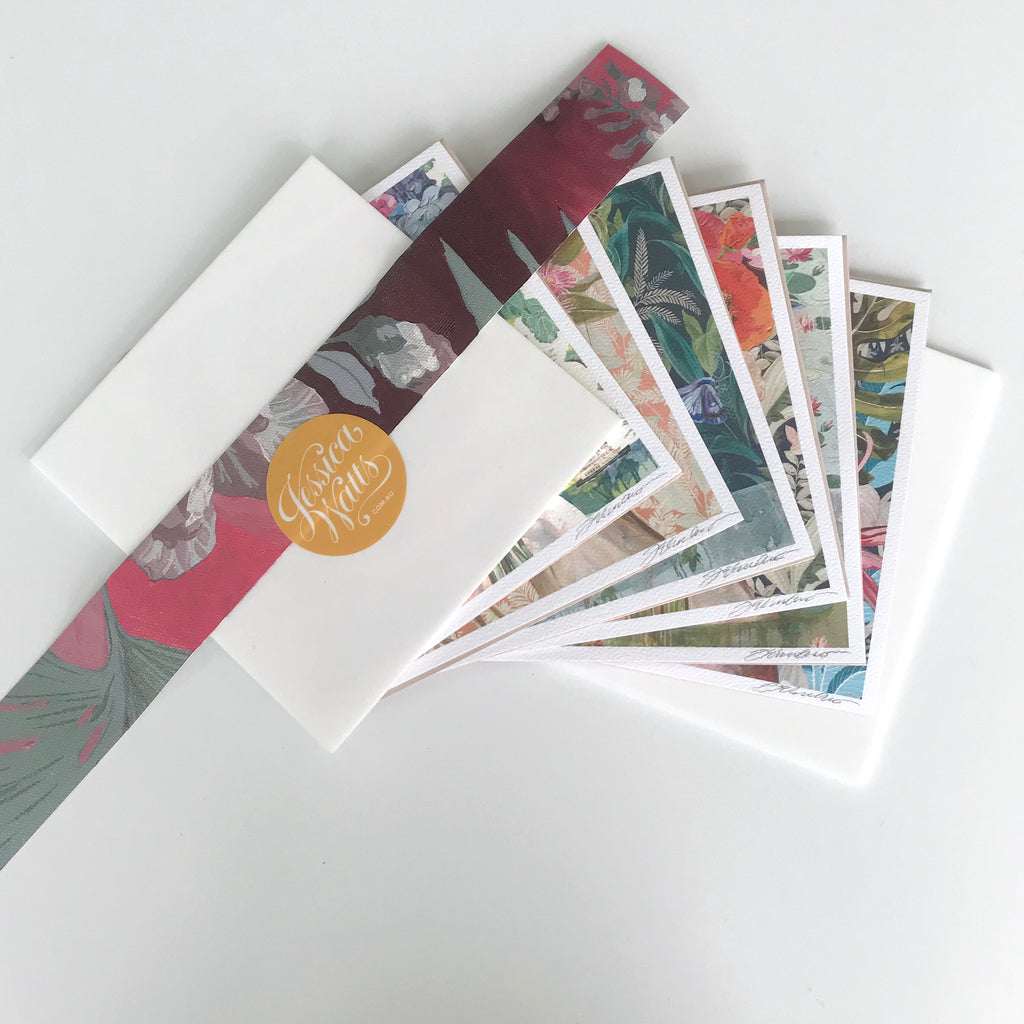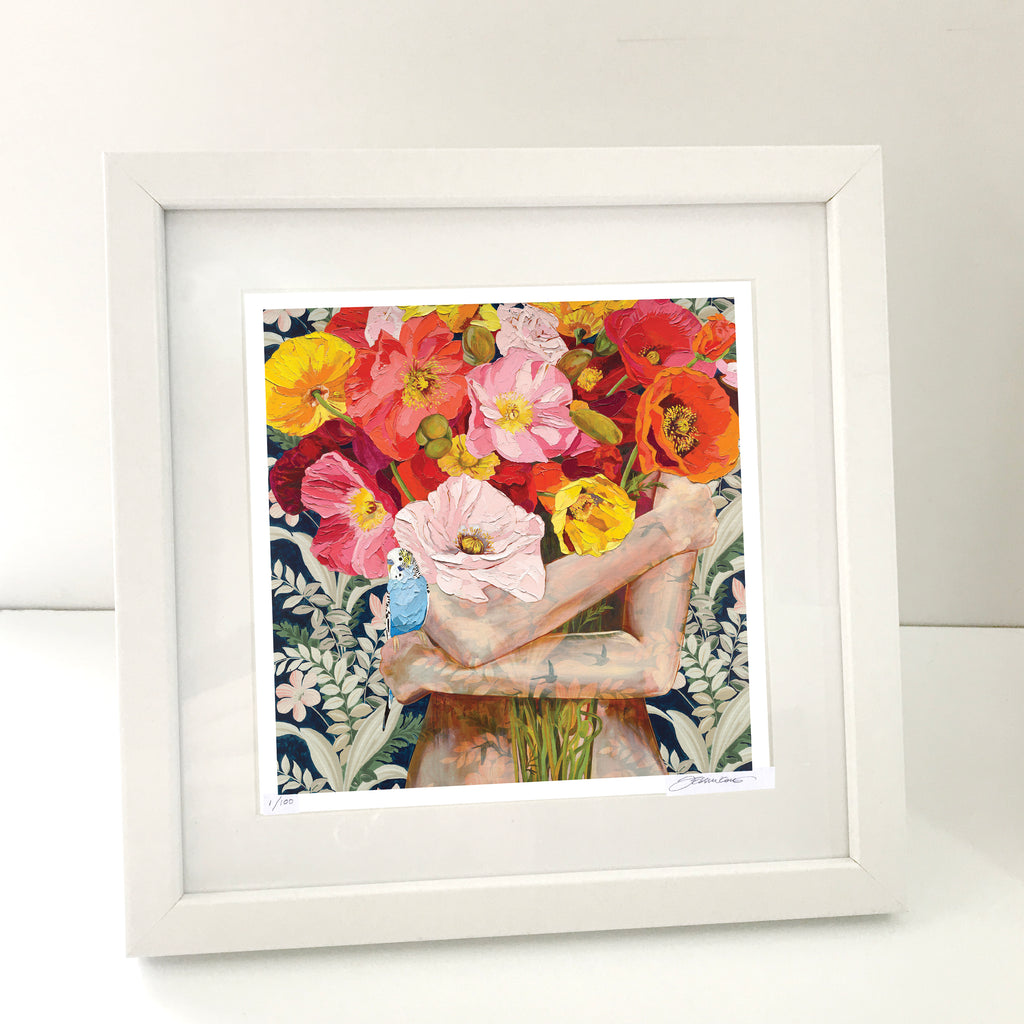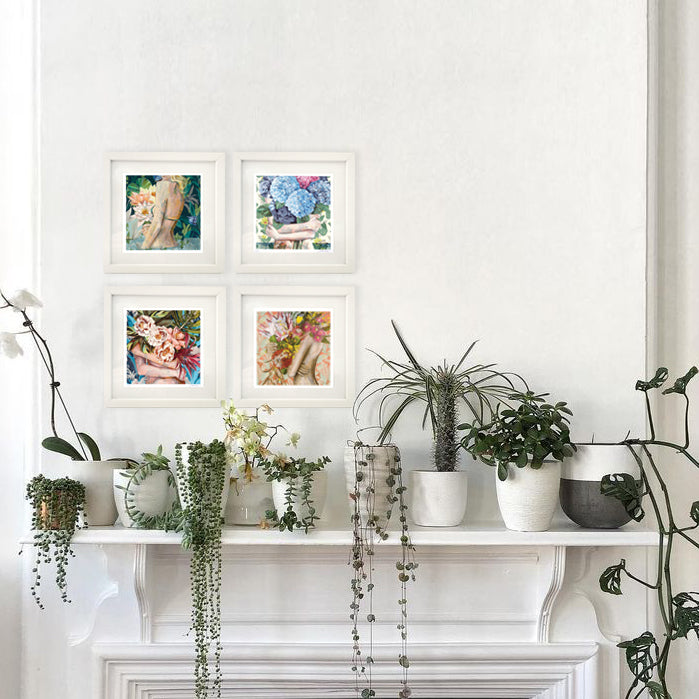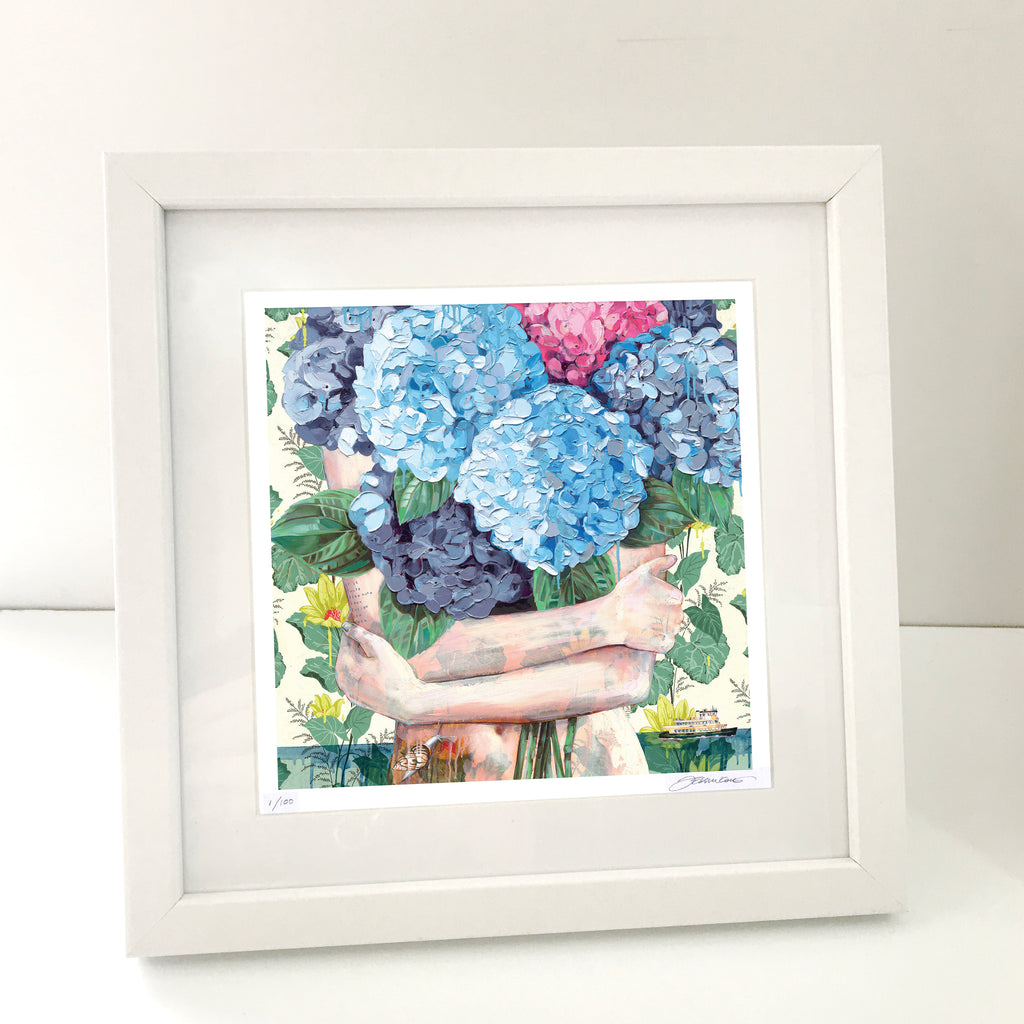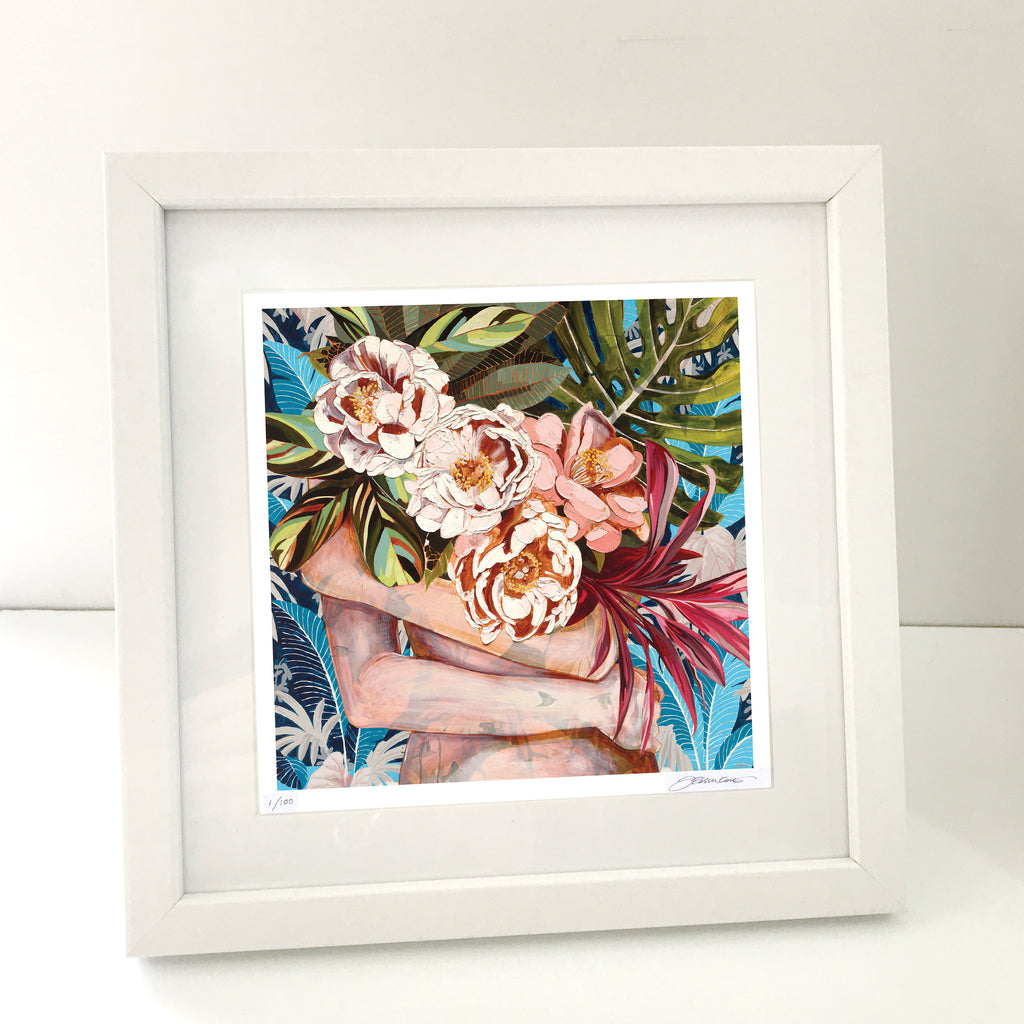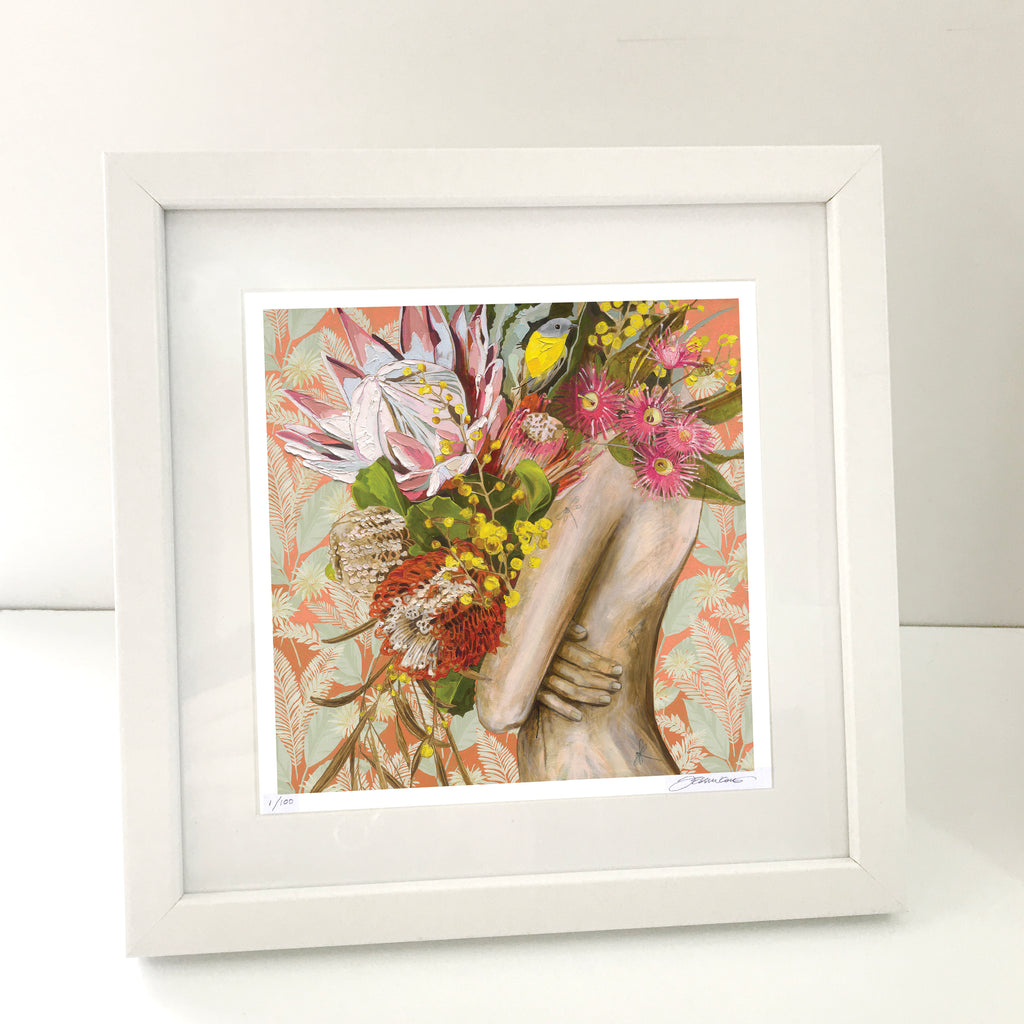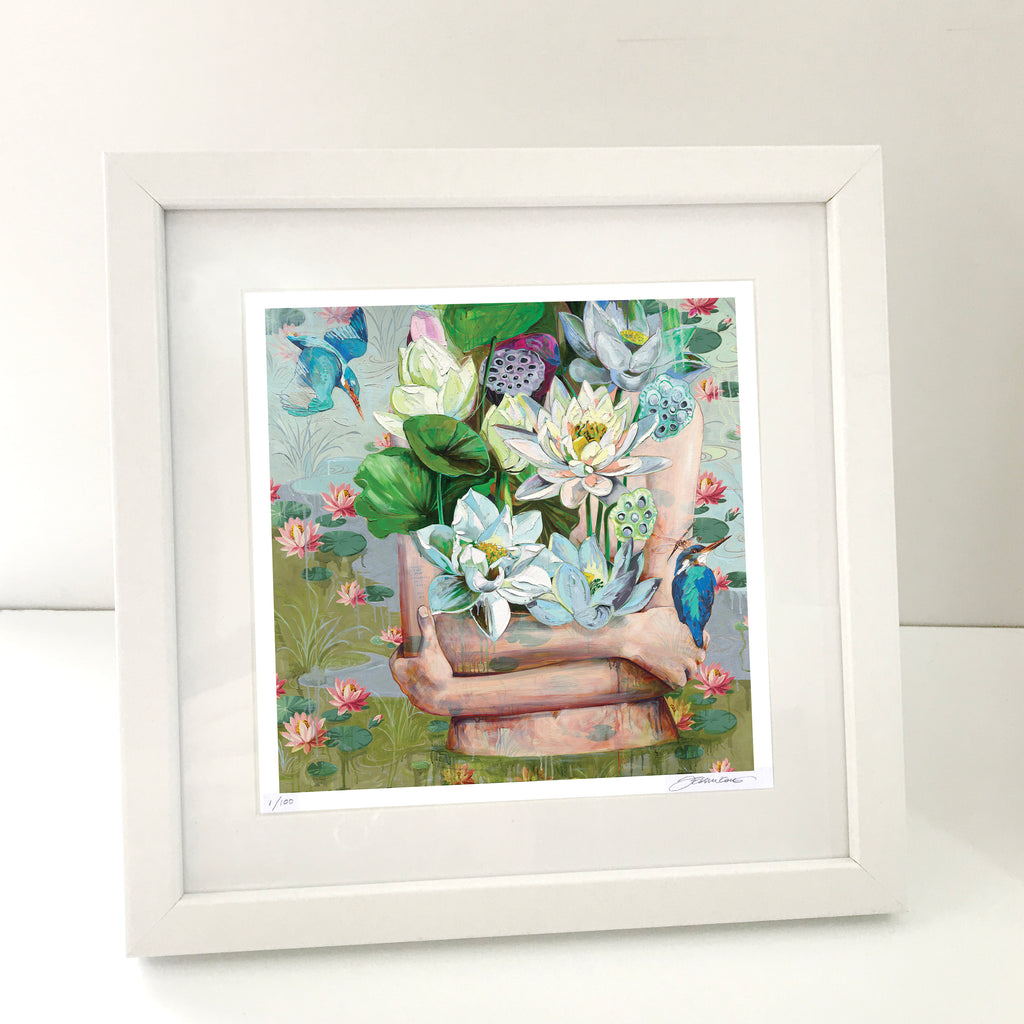 $57.00
$0.00
Mini-Prints Gift Set
Signed and Numbered Limited Edition Mini-Prints.


6 cards, 15cm square, custom printed on heavy textured card.
6 envelopes in metallic nude. Packaged in gloss white acrylic with a hand painted canvas wrap 💙

Limited edition of 150 only.

This set of carefully curated, hand-signed and numbered mini-prints has been designed to function in multiple ways. Frame the whole set and display them in a sweet grid on your wall, or place them individually around your home.  
Send all six to your best friend: smother them with art. Frame one and give it to someone special, then horde the rest. Or use them as precious gift cards for people you really like.

Every canvas ribbon wrap has been individually hand-painted, so no two card sets are the same.
Thank you for supporting my work.

Shipping within Australia $12 AUD / Worldwide $25 AUD (approx $17 USD)
ABOUT THE FRAMES PICTURED HERE: Mini-prints are very easy to frame without refinancing your home. The cards displayed here are framed in a $4.50 Anko Frame from Kmart but you can find similar frames from other stores like Ikea, Target, Walmart, H&M etc. Or you can be very fancy and go to your local framer for a custom jobbie.
NB. Colours may vary slightly on different monitors.