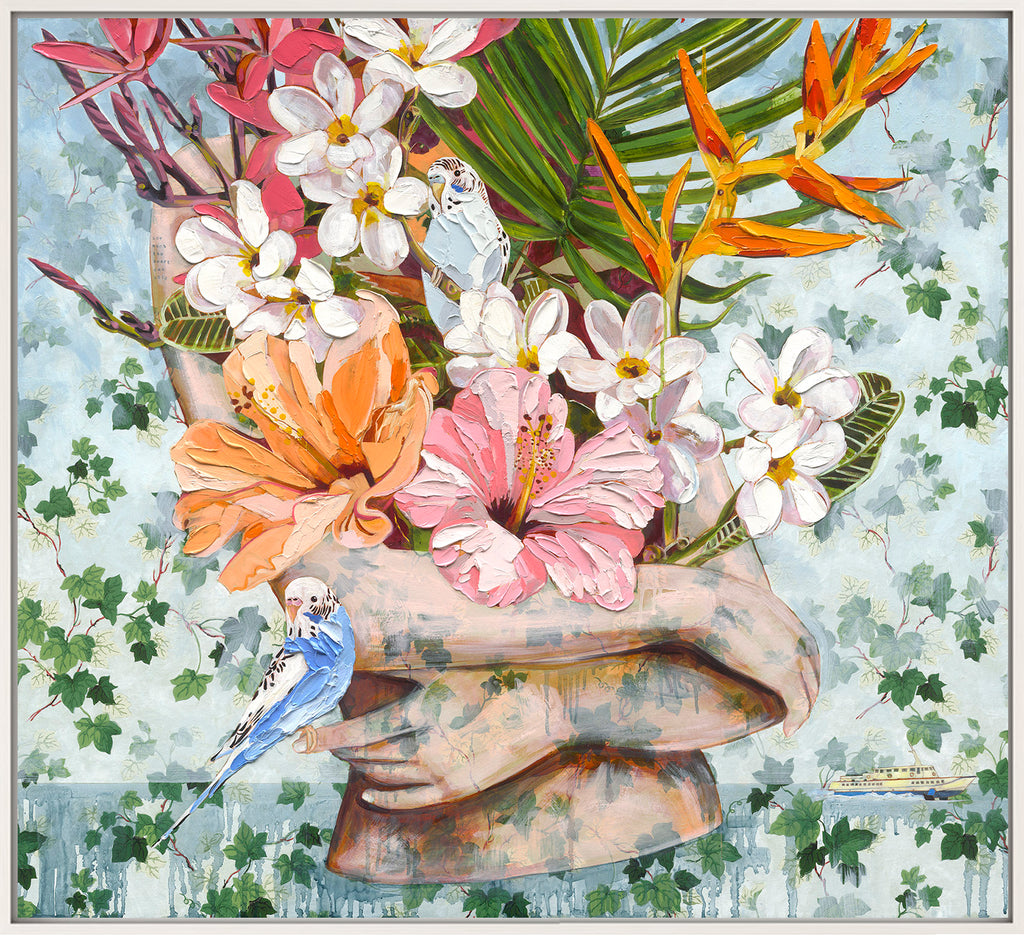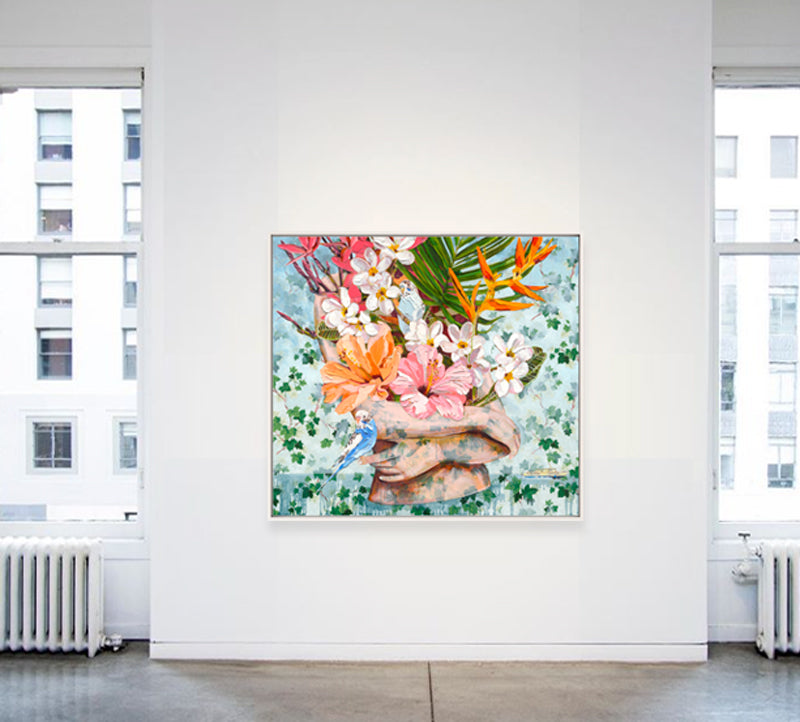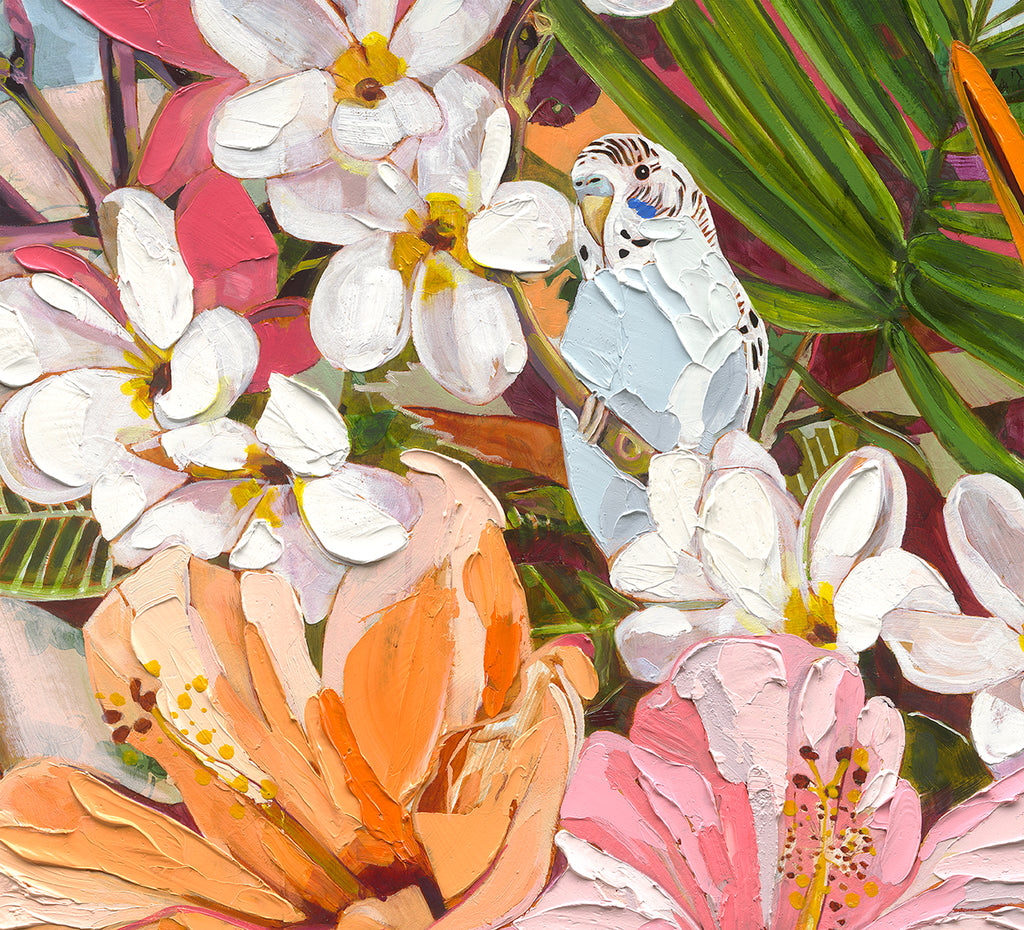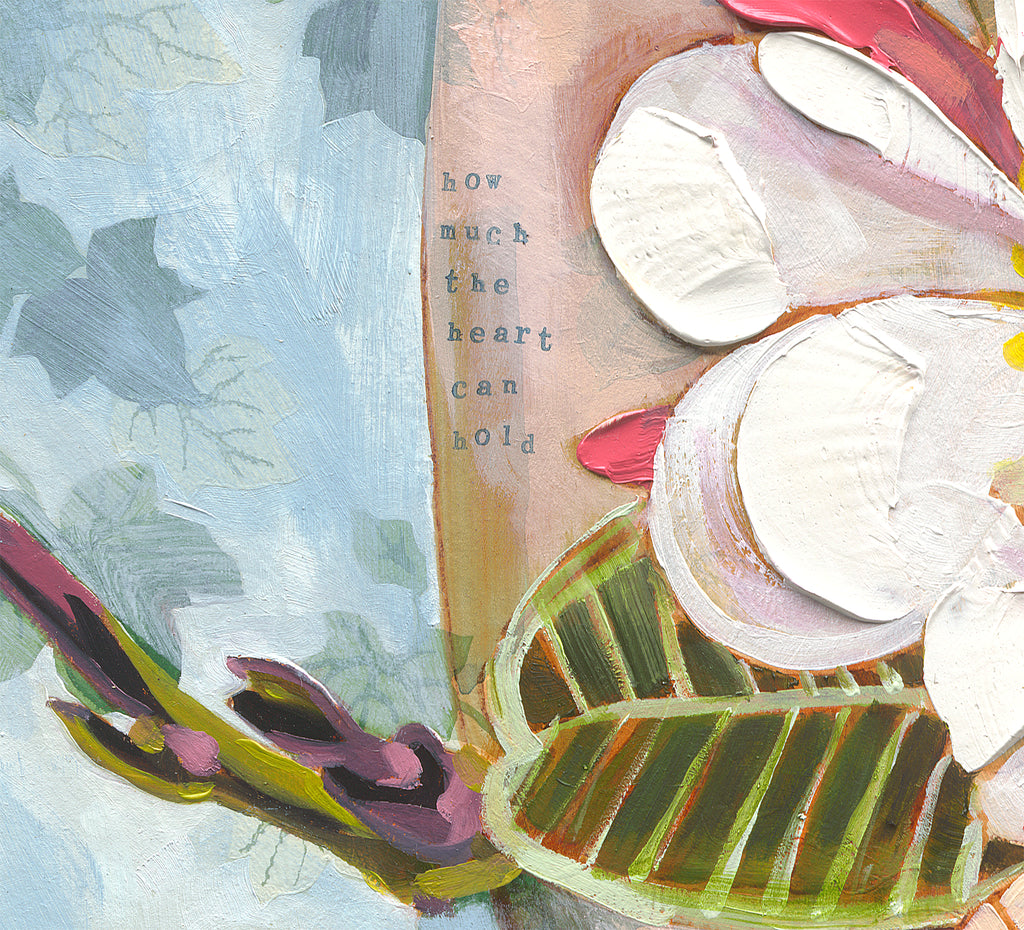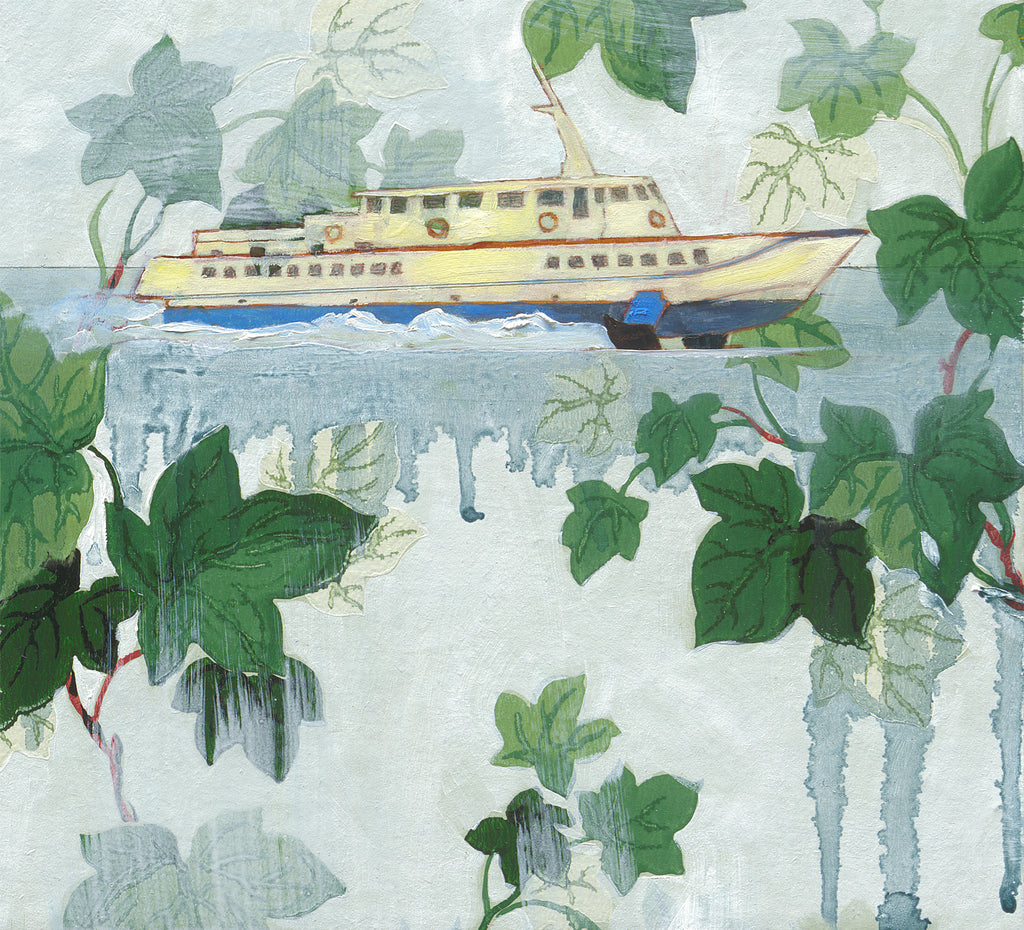 $3,038.00
$0.00
How Much The Heart Can Hold - Framed Original - 103cmx113cm
How Much The Heart Can Hold: looks like it can hold a lot!

This painting is bursting with detail. Super luscious strokes of fresh charvin oil paint create floral abundance. Keep looking and you'll find a little quote plus a sydney hydrofoil to stoke your nostalgic summer vibes. This original painting is part of Jessica's signature series "Wallflowers".
Dimensions: 103cm x 113cm framed in a simple contemporary white timber box frame and signed by the artist. 
Free domestic shipping. Refer to Price List menu for Worldwide shipping charges.
Colours can vary on different monitors. Please contact me if you would like more visual information about this painting.