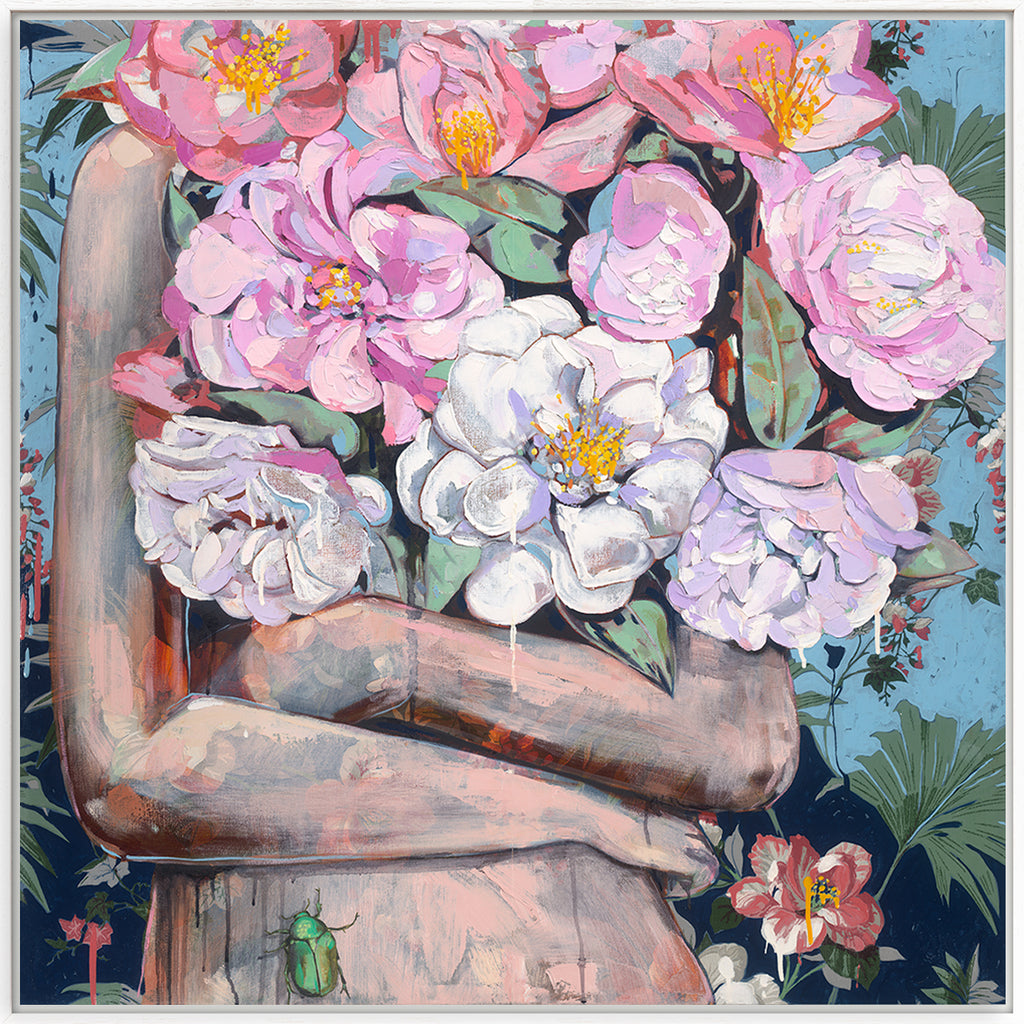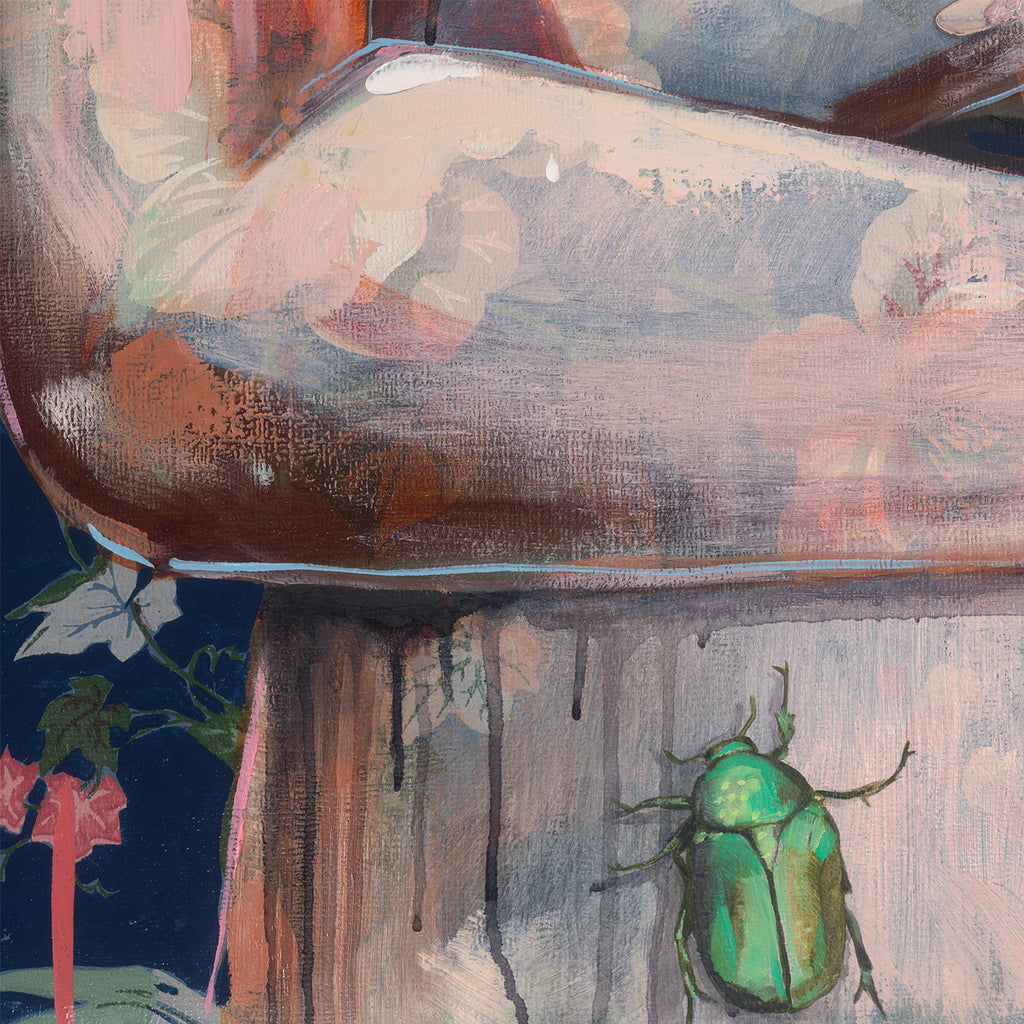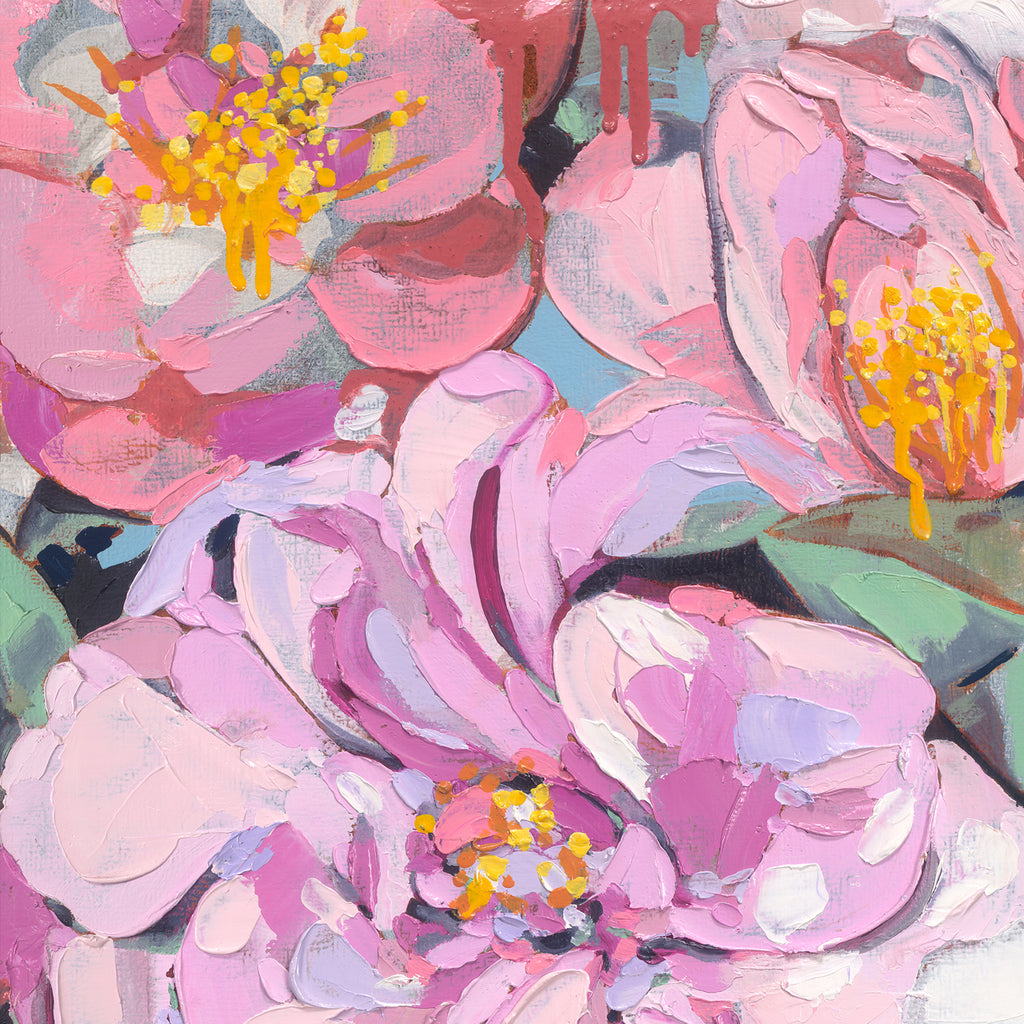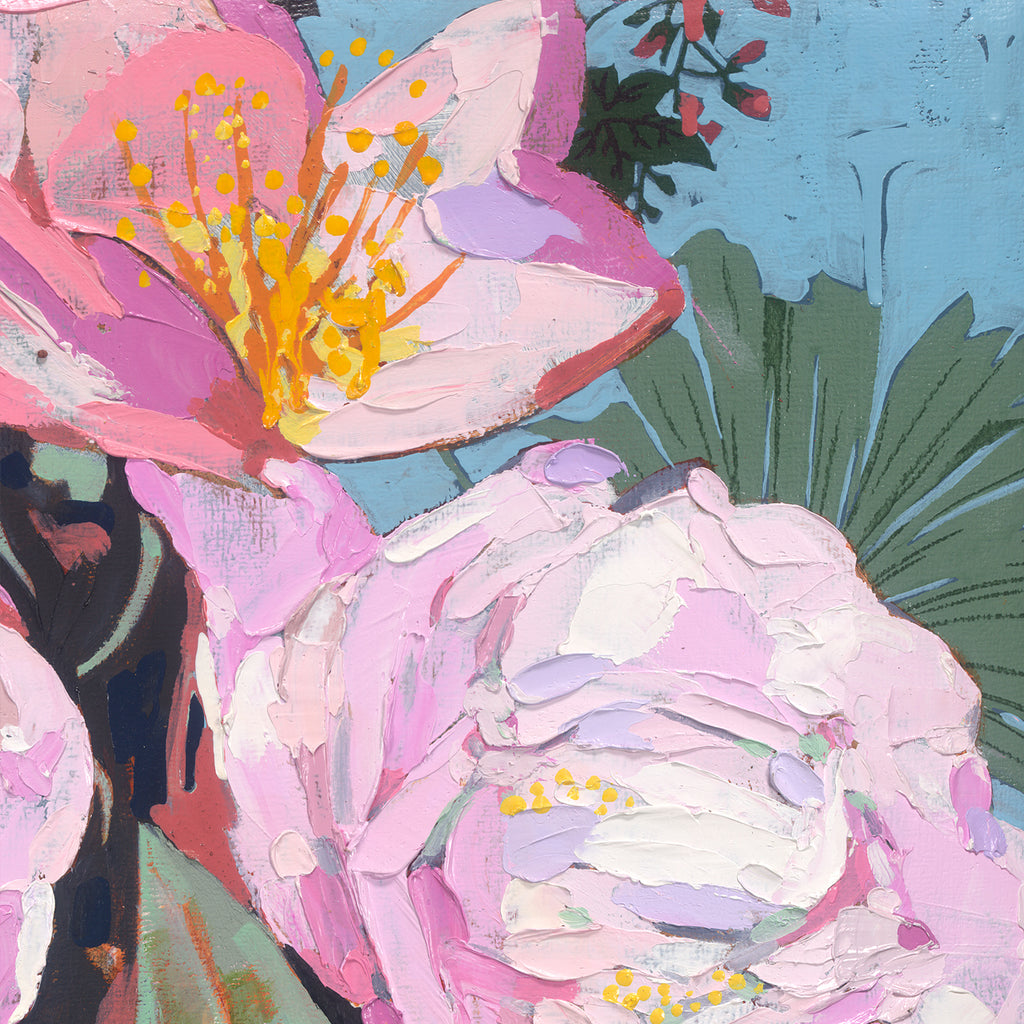 $2,629.00
$0.00
Kharma Camellia - Framed Original - 90cm x 90cm
'Kharma Camellia': A play on Boy George's song "Karma Chameleon". The lyrics suggest that if you aren't true to yourself, then nature will pay you back. This gorgeous gal has been paid back in kind!


Using luscious layers of charvin oil paint over vintage wallpaper on timber panel, this original painting is part of Jessica's signature series "Wallflowers".

*NB: The painting price includes framing, but it is not yet framed. I have pictured it here in a simple contemporary white timber box frame, simply to show one version what it could look like. Allow 2 weeks for framing.
Free domestic shipping. Contact me for a worldwide shipping quote.
Colours can vary on different monitors. Please contact me if you would like more visual information about this painting.