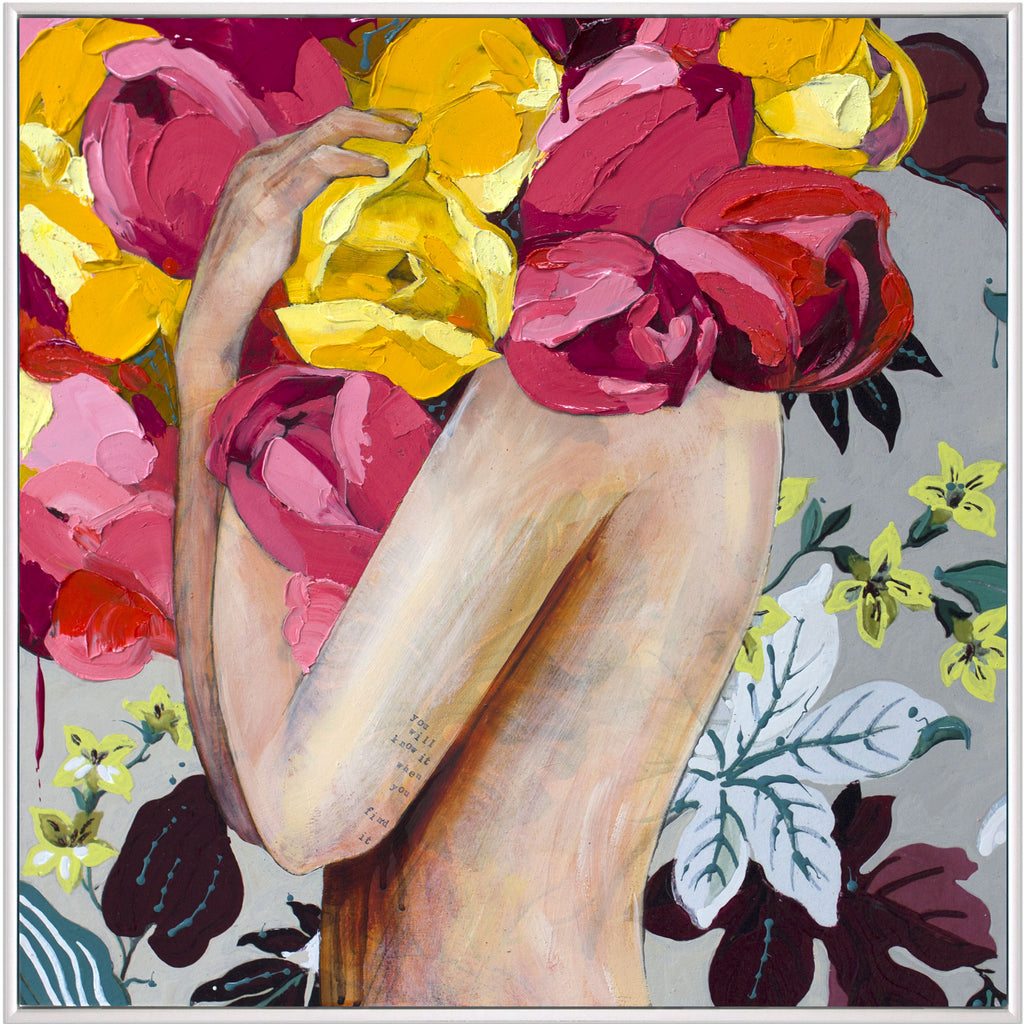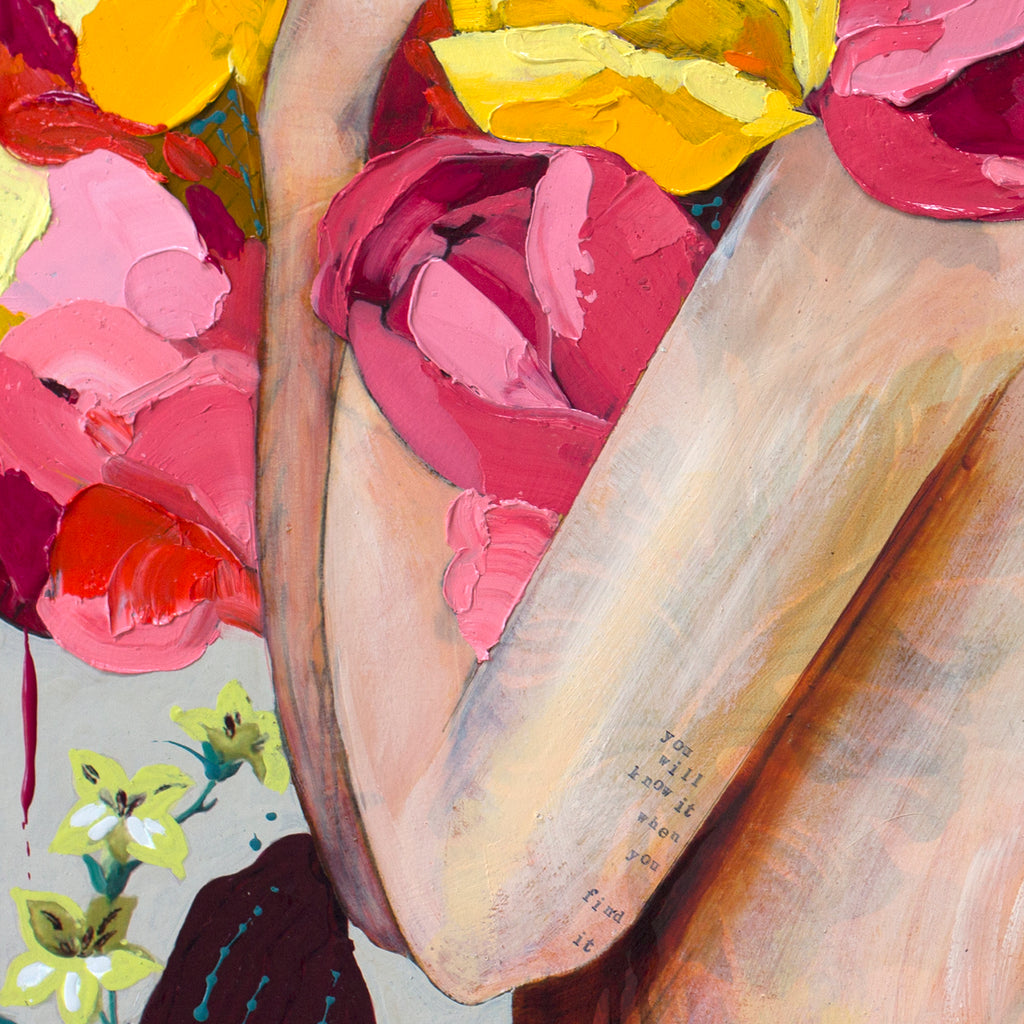 $810.00
$0.00
Small Hunches - Framed Original - 48cmx48cm
"You'll know it when you find it".
Intuition is everything. Trust your Small Hunches! 

Luscious layers of brilliant pink and indian yellow impasto over vintage wallpaper on panel, this small original painting will pack a punch on your wall.
Dimensions: 48cm x 48cm framed in crisp white timber and signed by the artist.