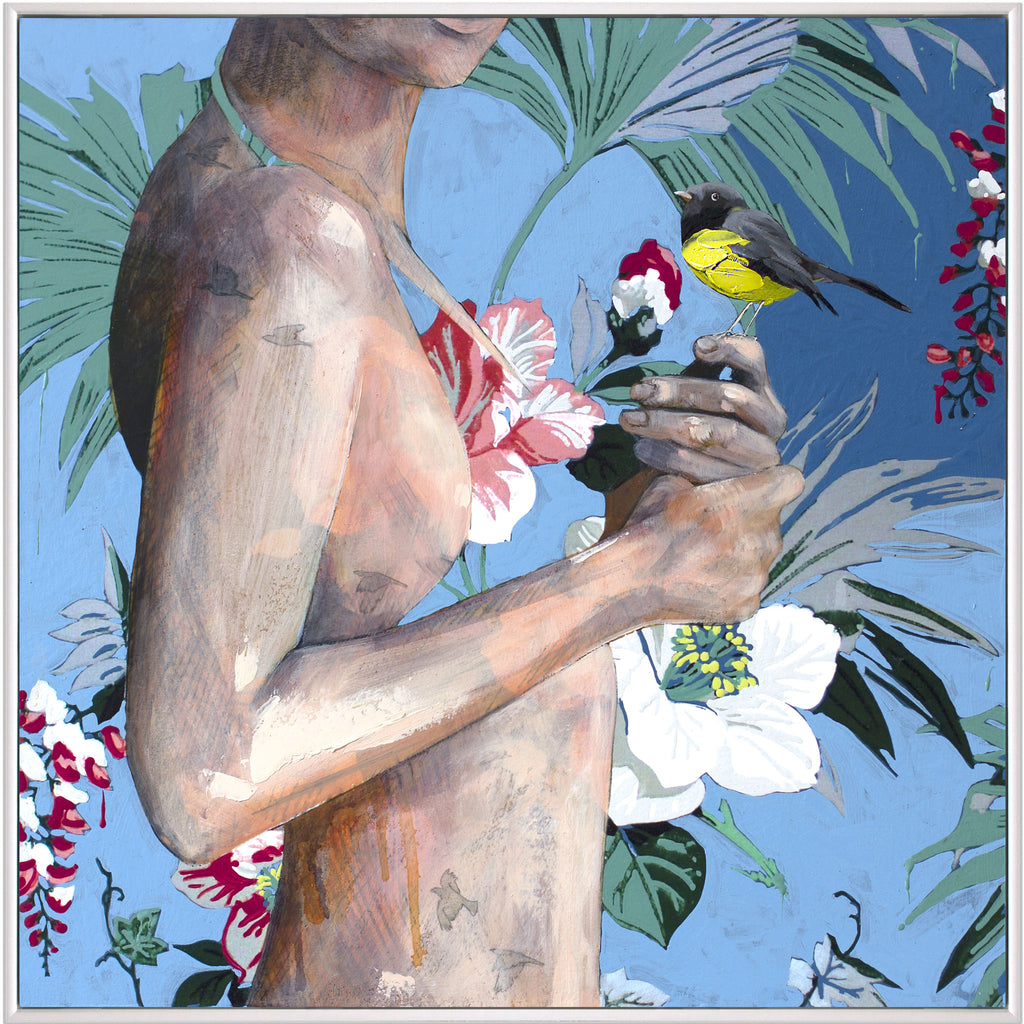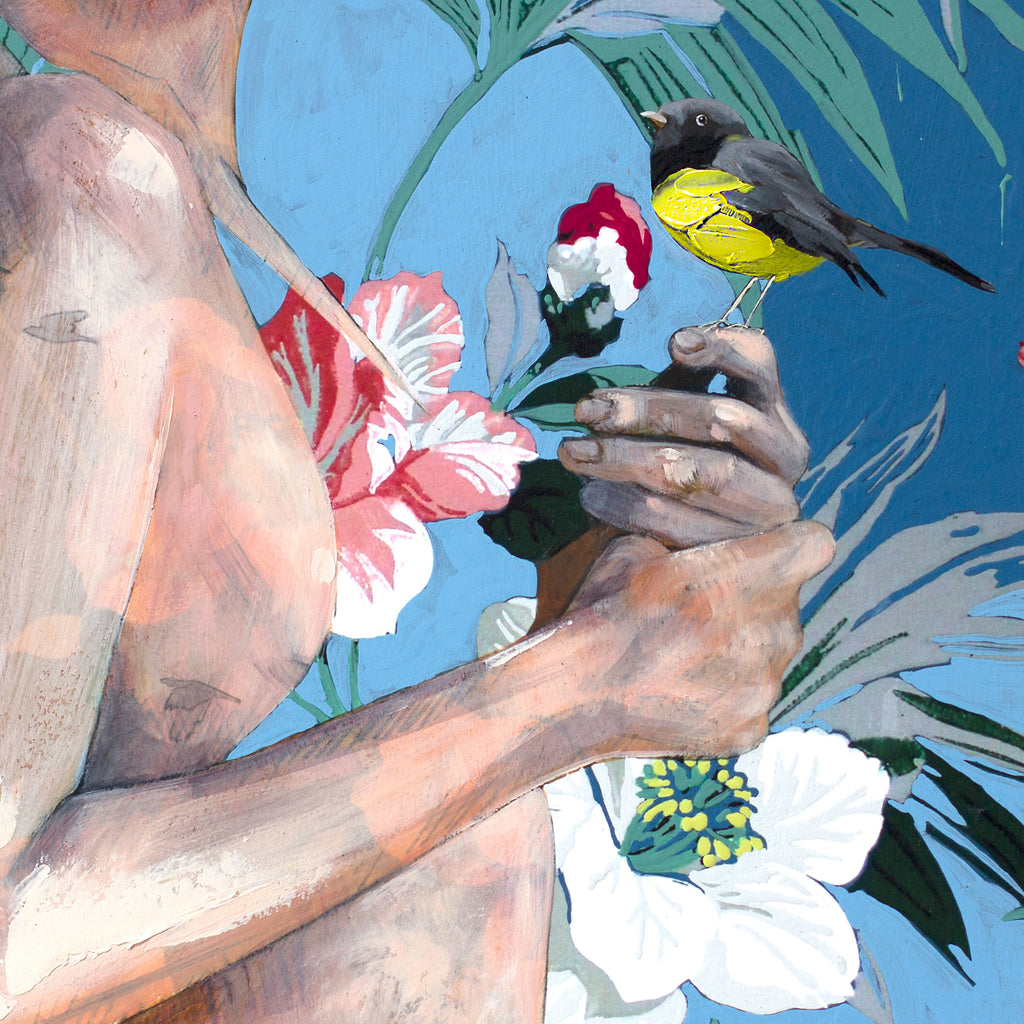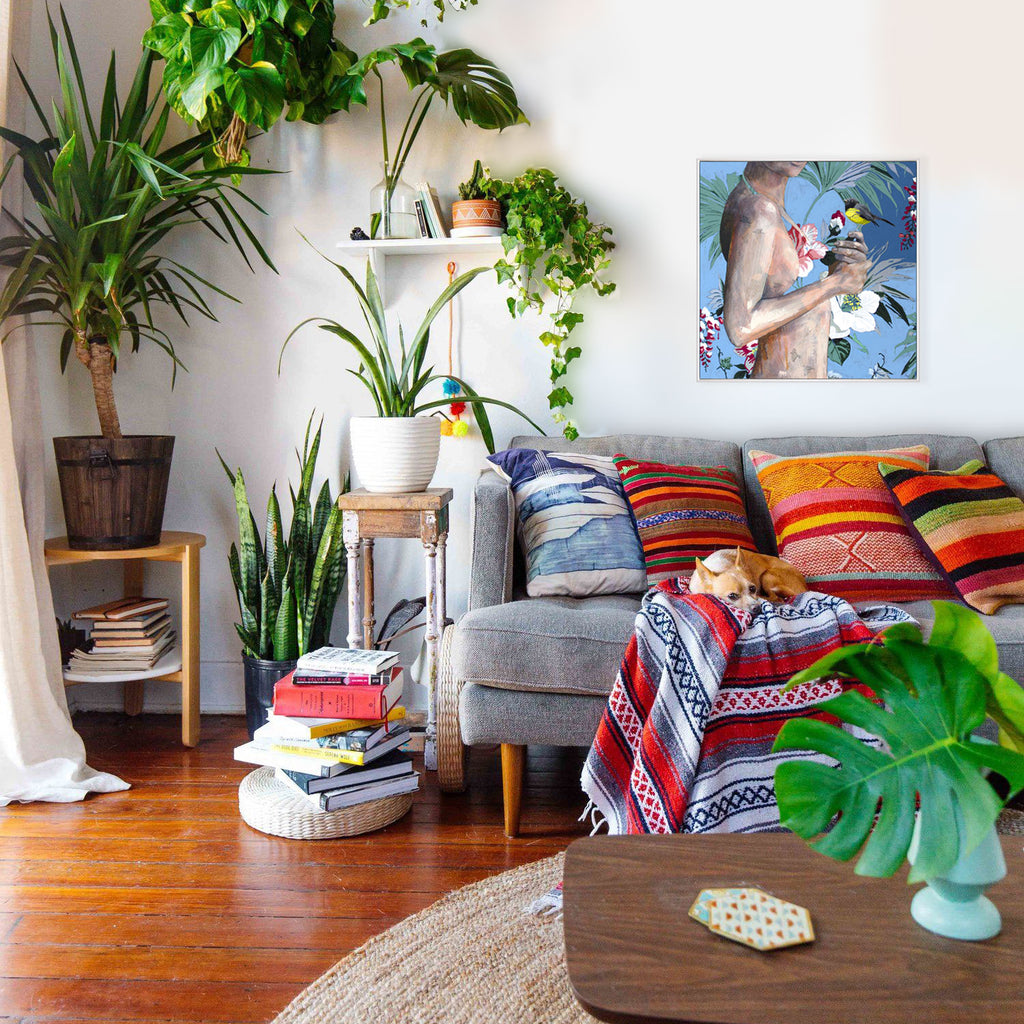 $641.00
$0.00
The Little Things - Framed Original - 45cmx45cm
Enjoy The Little Things in life. One day you'll look back and discover they were the big things.

Fresh blues and impasto yellow over vintage wallpaper on panel, this small original painting will pack a punch on your wall.
Dimensions: 45cm x 45cm framed in crisp white timber and signed by the artist. 
Currently on show at Sydney Road Gallery.
Will be shipped on June 25th.