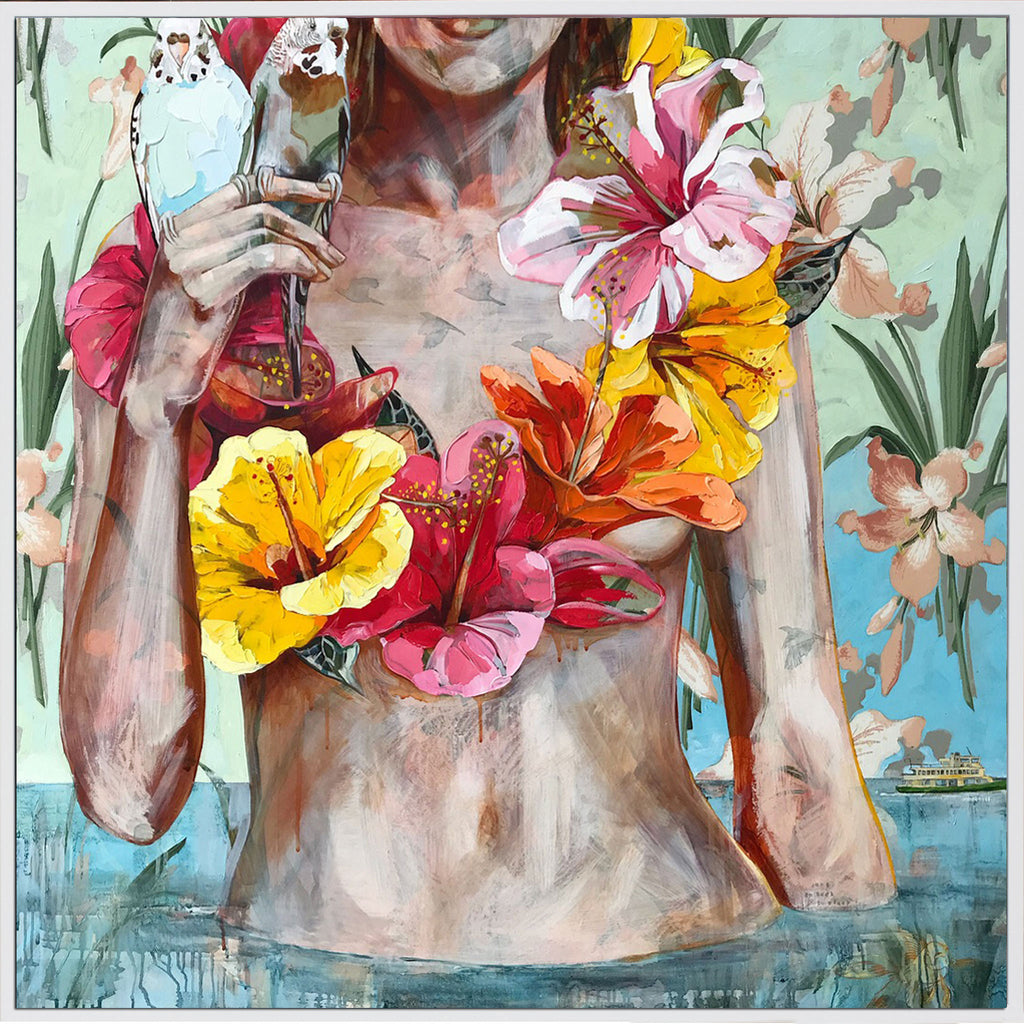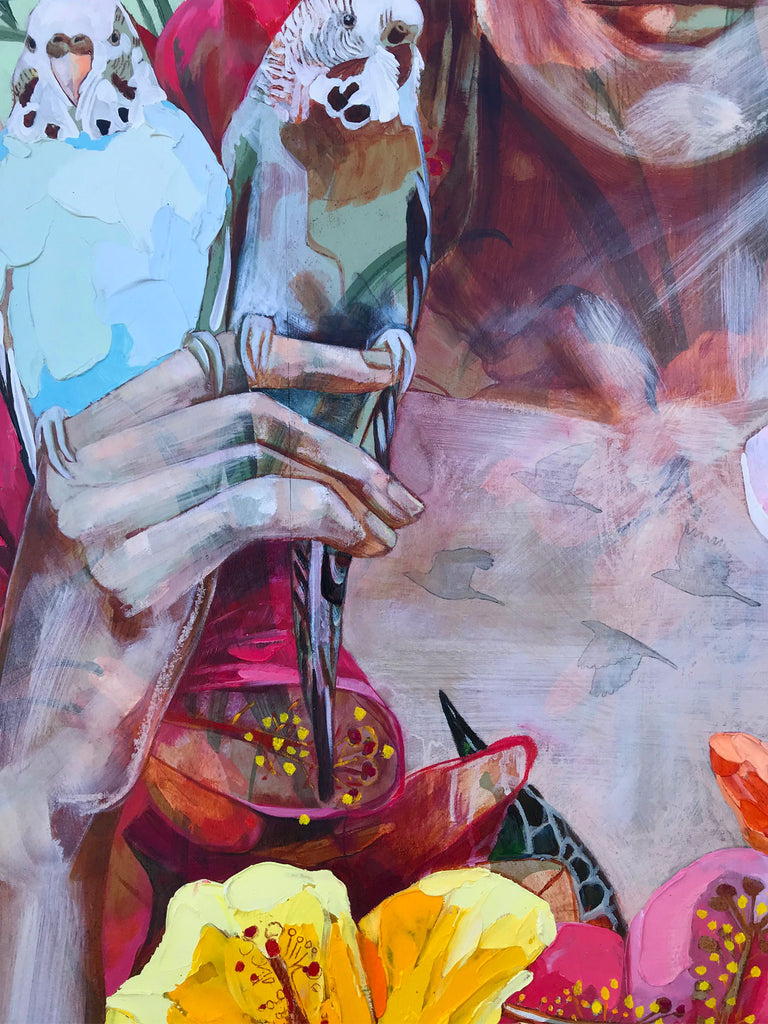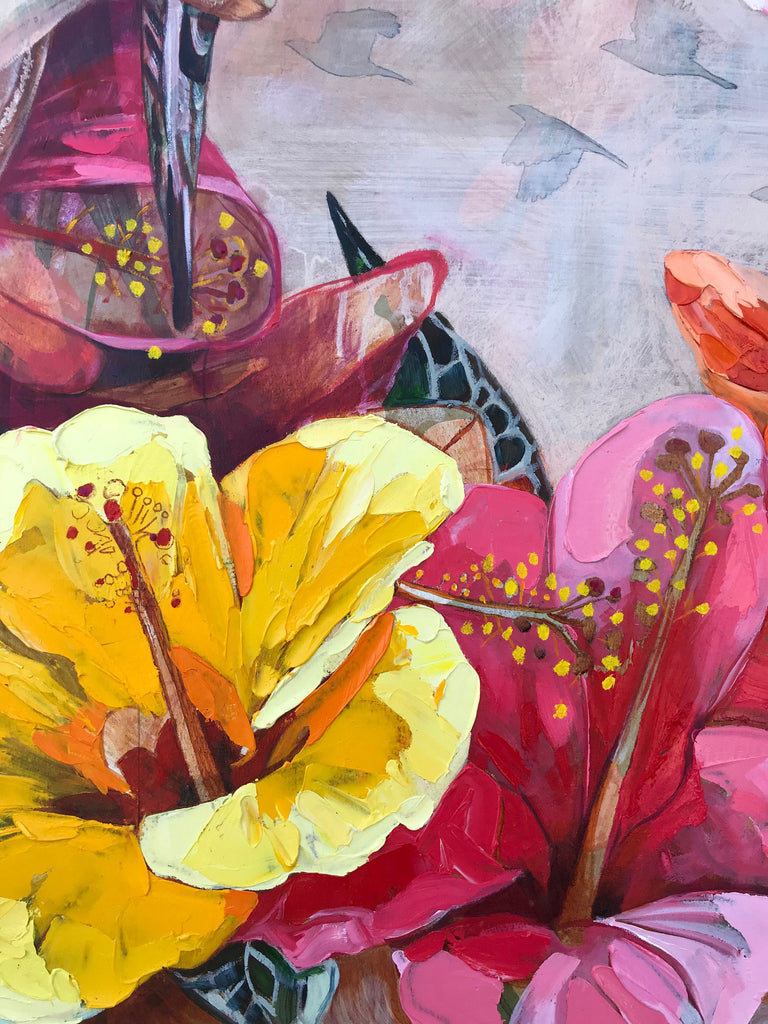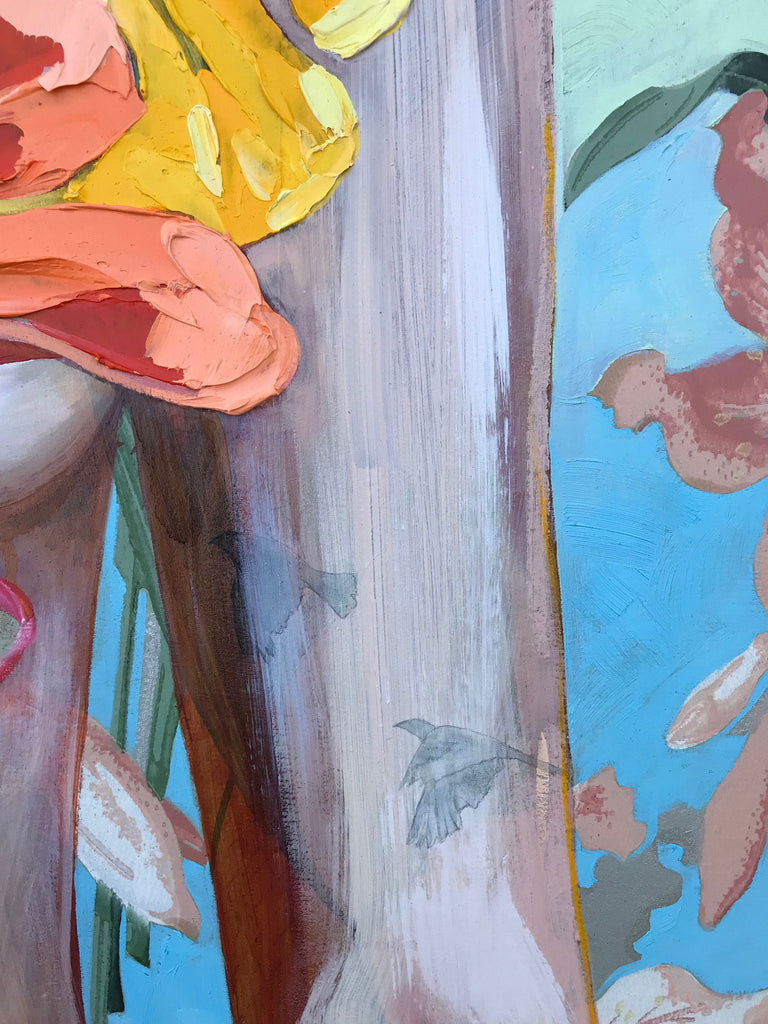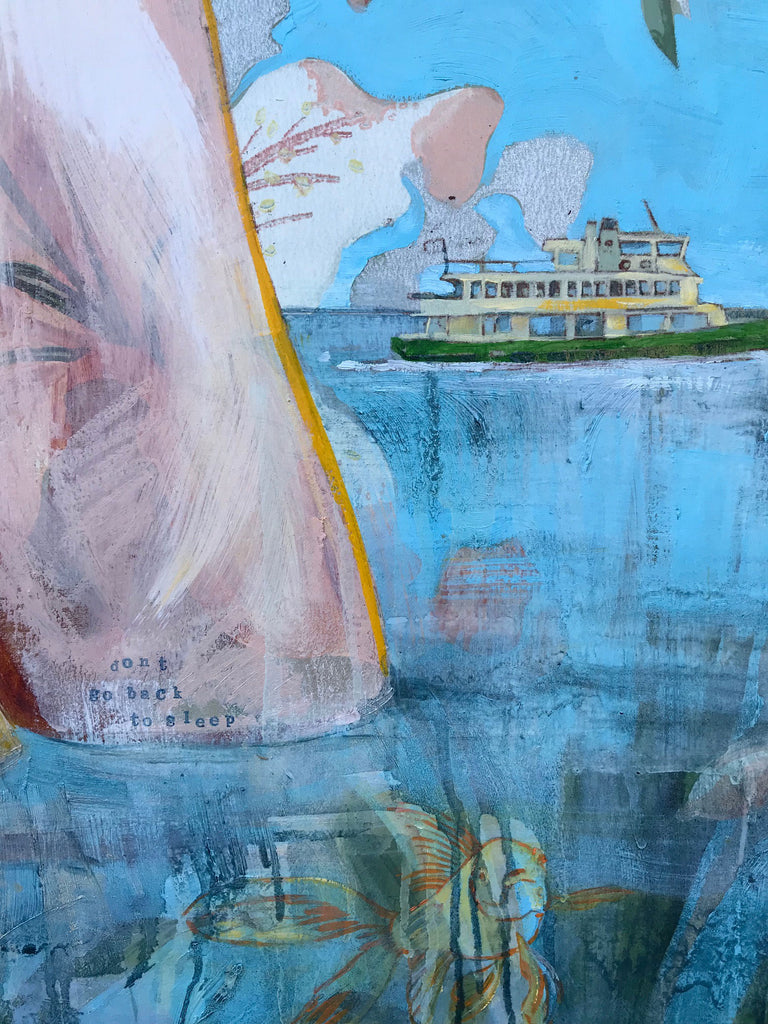 $2,835.00
$0.00
The Morning Breeze Has Secrets To Tell You - Framed Original - 103cmx103cm
Hibiscus Lei-dy is fresh as the morning. The Morning Breeze Has Secrets To Tell You (don't go back to sleep)
Featuring thickly textured flowers in delicious bright buttery oils over 1950's vintage botanical wallpaper on timber panel. This original painting is part of Jessica's signature series "Wallflowers".
Dimensions: 103cm x 103cm framed in crisp white timber and signed by the artist. This painting price includes handling/shipping.
This painting is available as a print SOON!