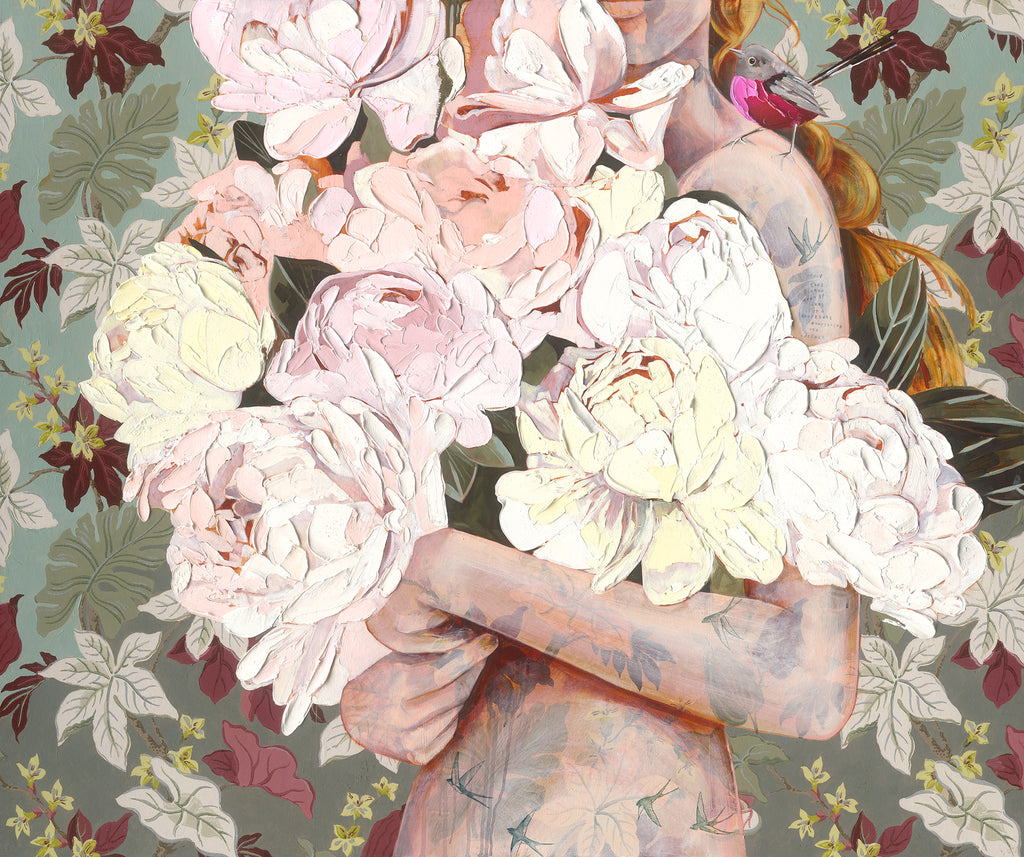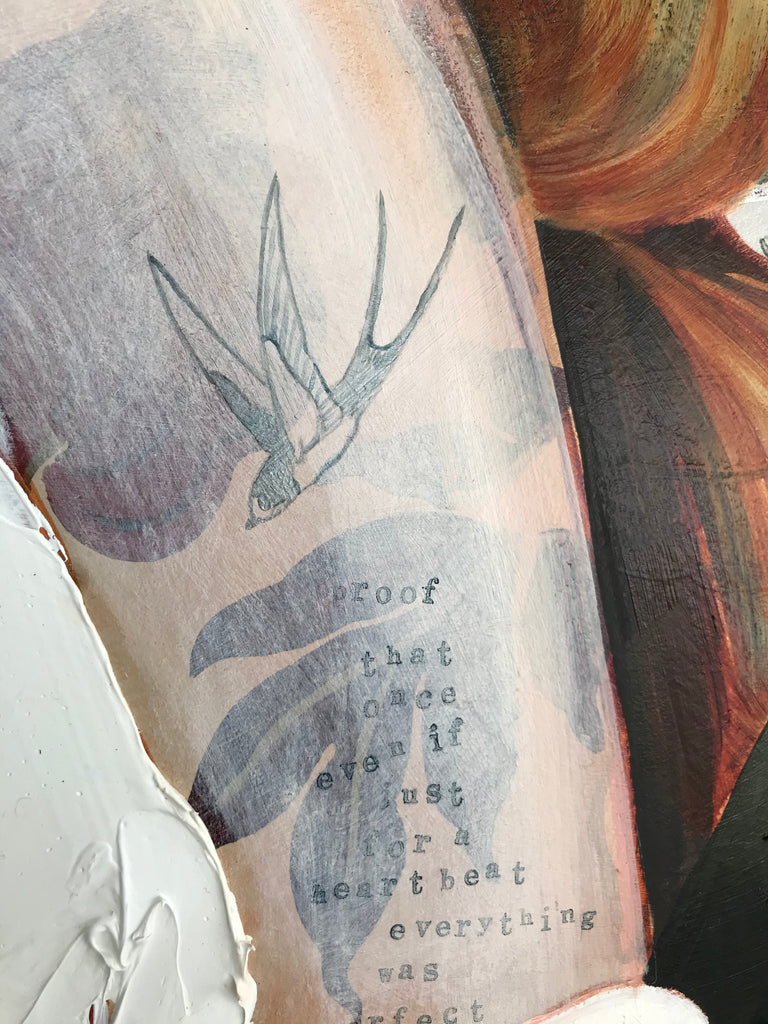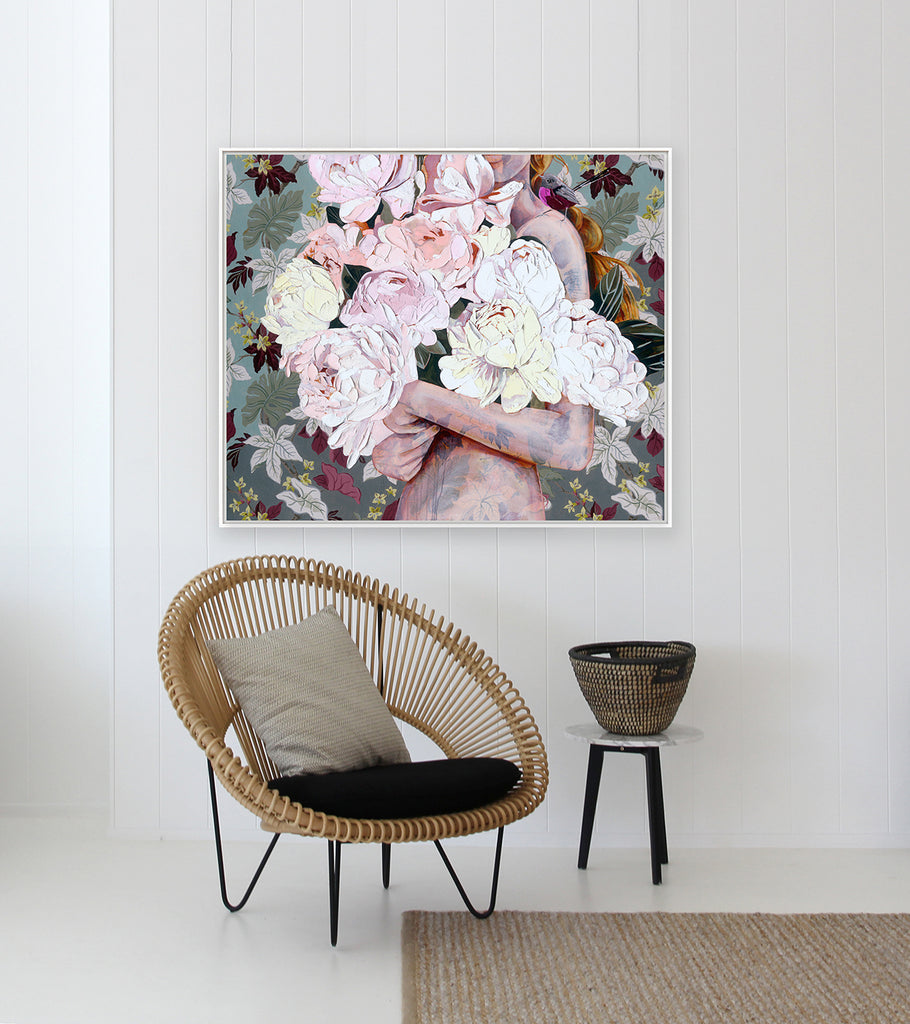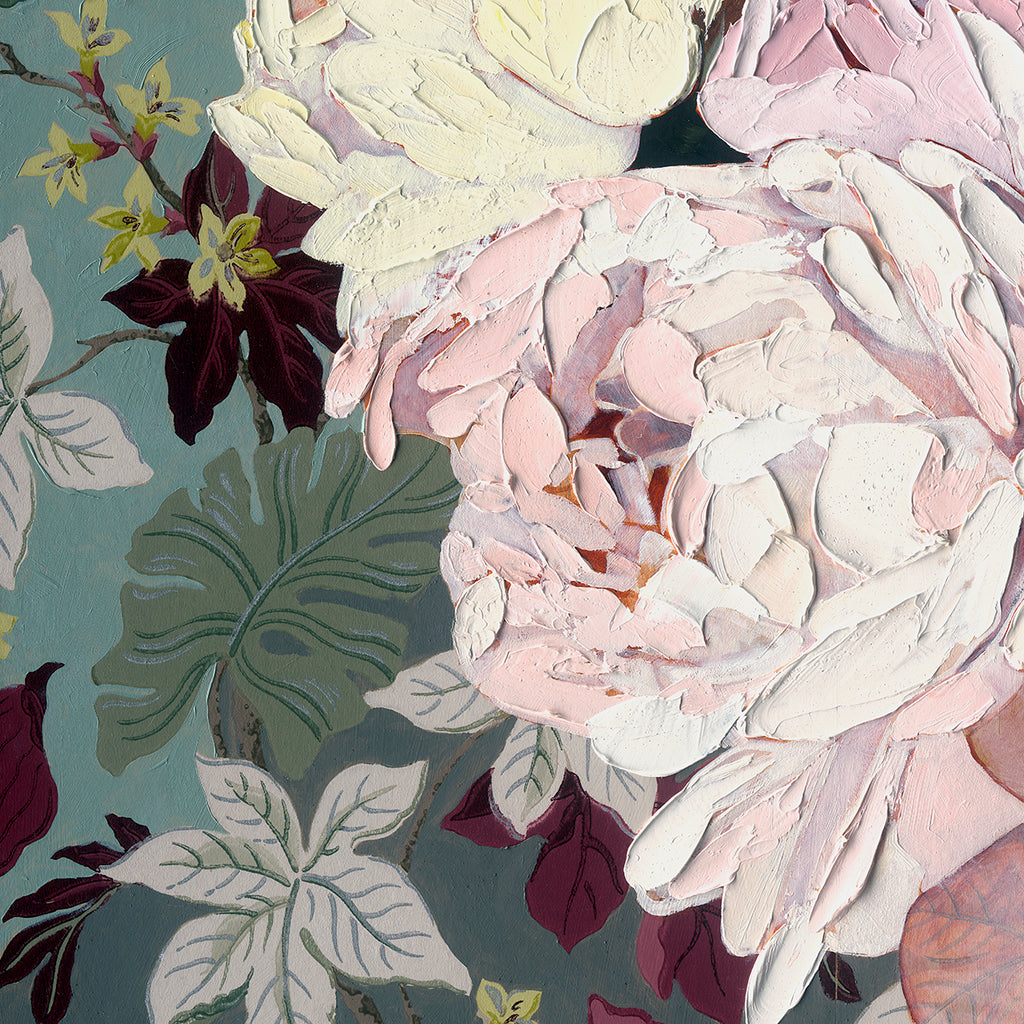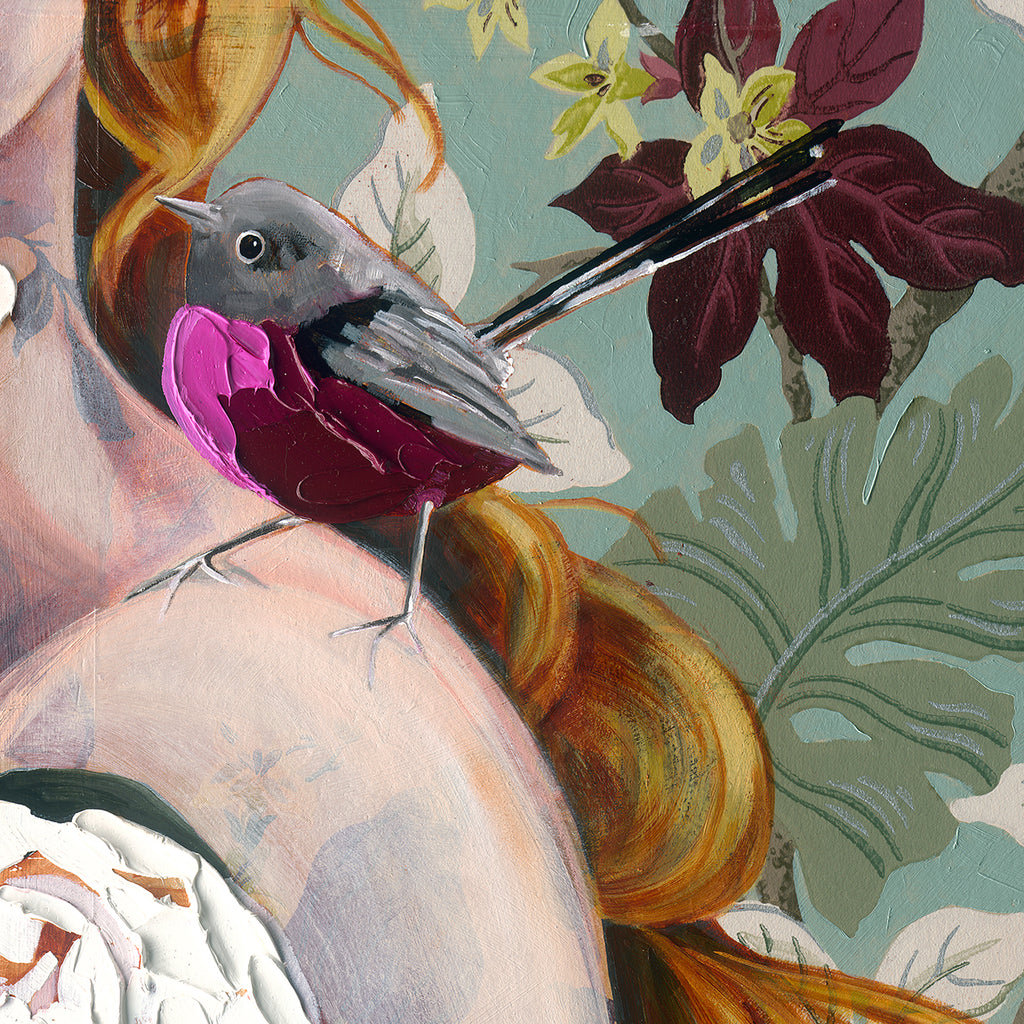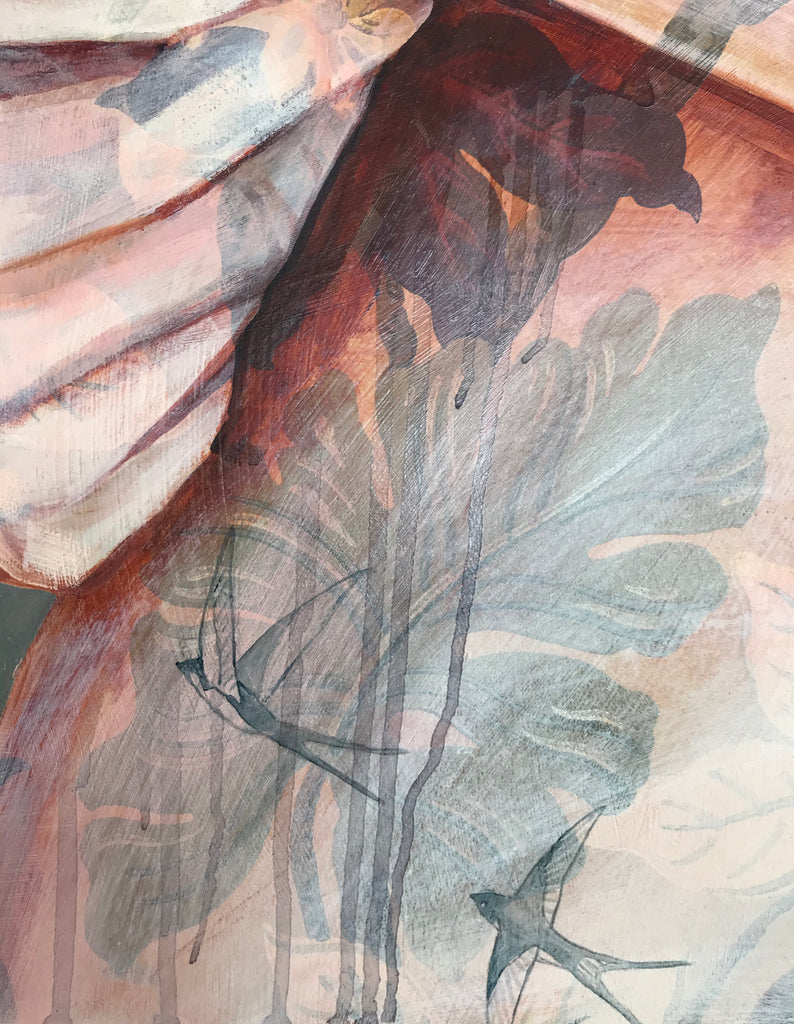 $3,307.00
$0.00
The Soft Light of Morning - Framed Original - 100cm x 120cm
"Proof that once even if just for a heartbeat everything was perfect" — Jodie Picoult
Enjoy the pillowy fresh delights of peonies in The Soft Light of Morning. Using luscious dimensional layers of charvin oil paint over vintage wallpaper on timber panel, this original painting is part of my signature series "Wallflowers".

NB: The painting price includes framing, but it is not yet framed. I have pictured it here in a simple contemporary white timber box frame, simply to show one version what it could look like. It would also look killer in Tassie Balckwood. Allow 2 weeks for framing.
Free domestic shipping. Worldwide $300 AUD / approx $200 USD
Colours can vary on different monitors. Please contact me if you would like more visual information about this painting.