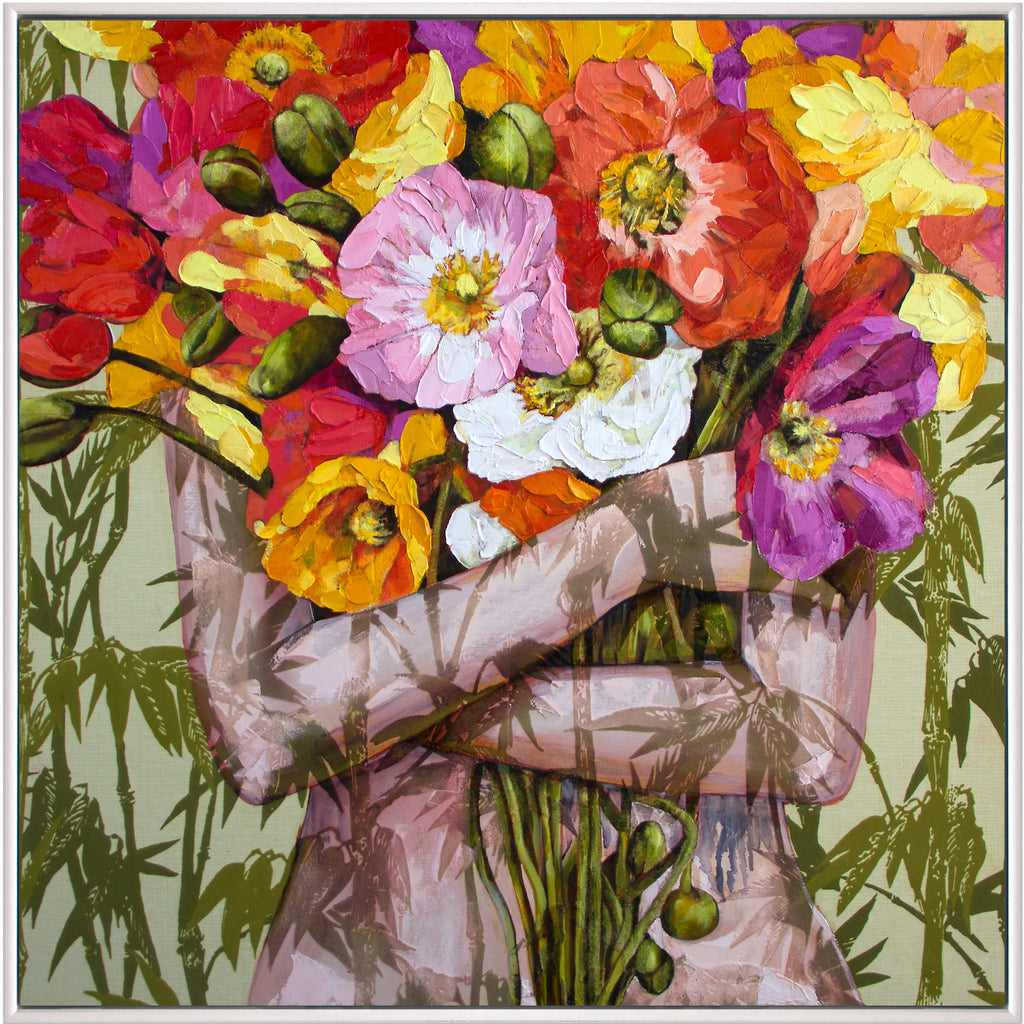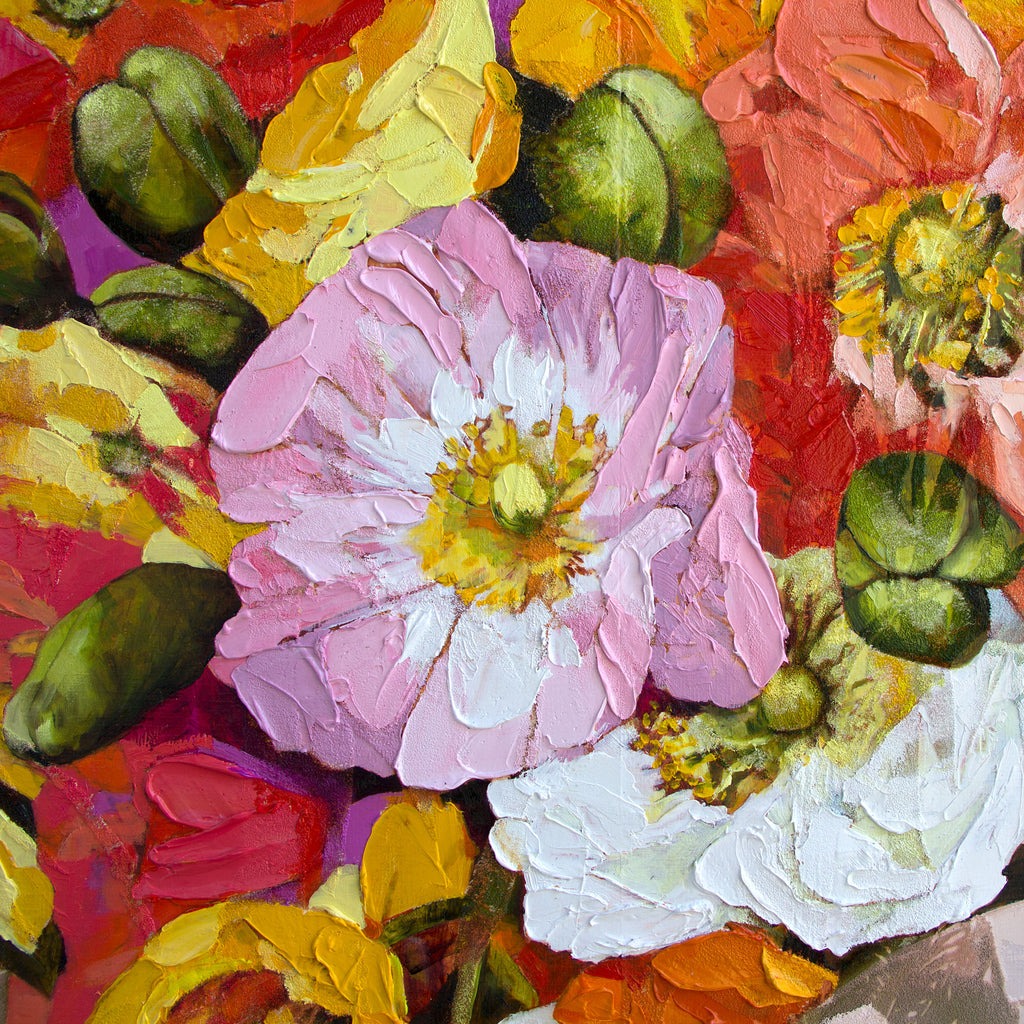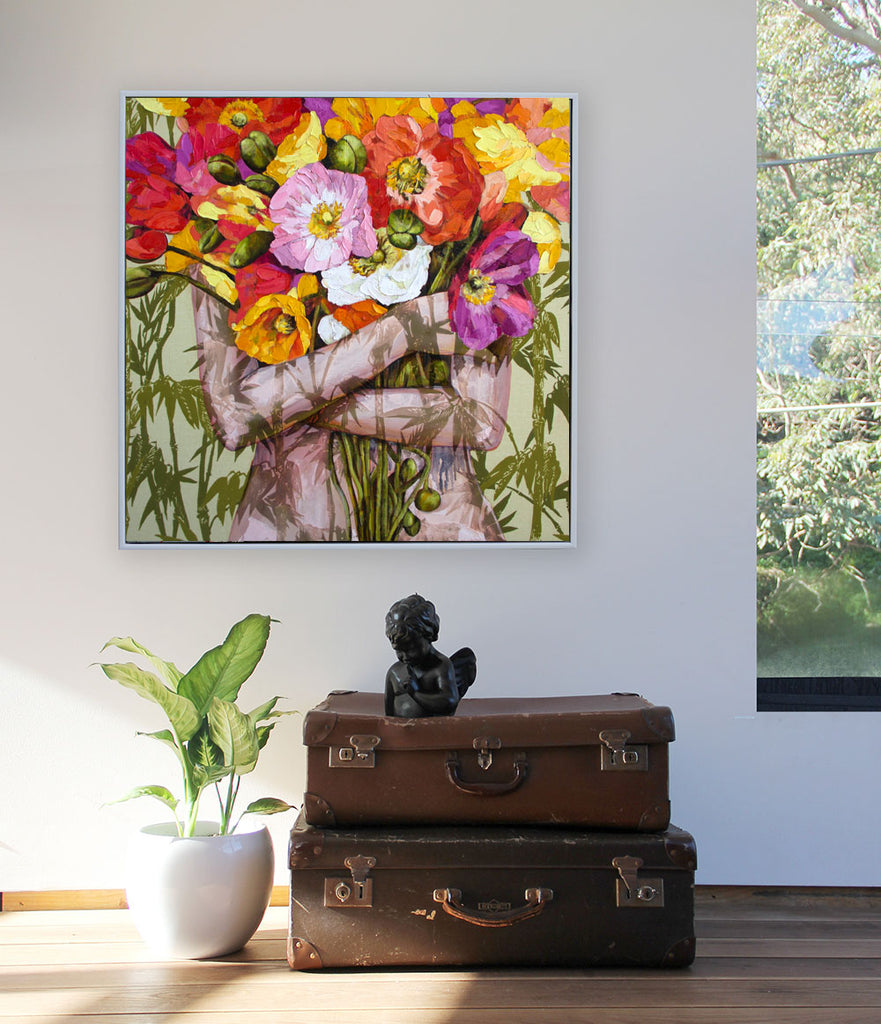 $2,160.00
$0.00
Unmappable Moments - Framed Original - 93cm x 93cm
"I'm sorry to say, my man, but there's a lot that doesn't show up on maps. And that which doesn't show up is precisely what we are most interested in" — TS Spivet

Thick impasto bright poppies, over velvety flocked vintage wallpaper on panel. This original painting is part of Jessica's signature series "Wallflowers". 
Dimensions: 103cm x 103cm framed in crisp white timber and signed by the artist. 
FYI: This painting is part of my current show at Sydney Road Gallery. You can purchase it now, but it won't be available to send until the end of September.