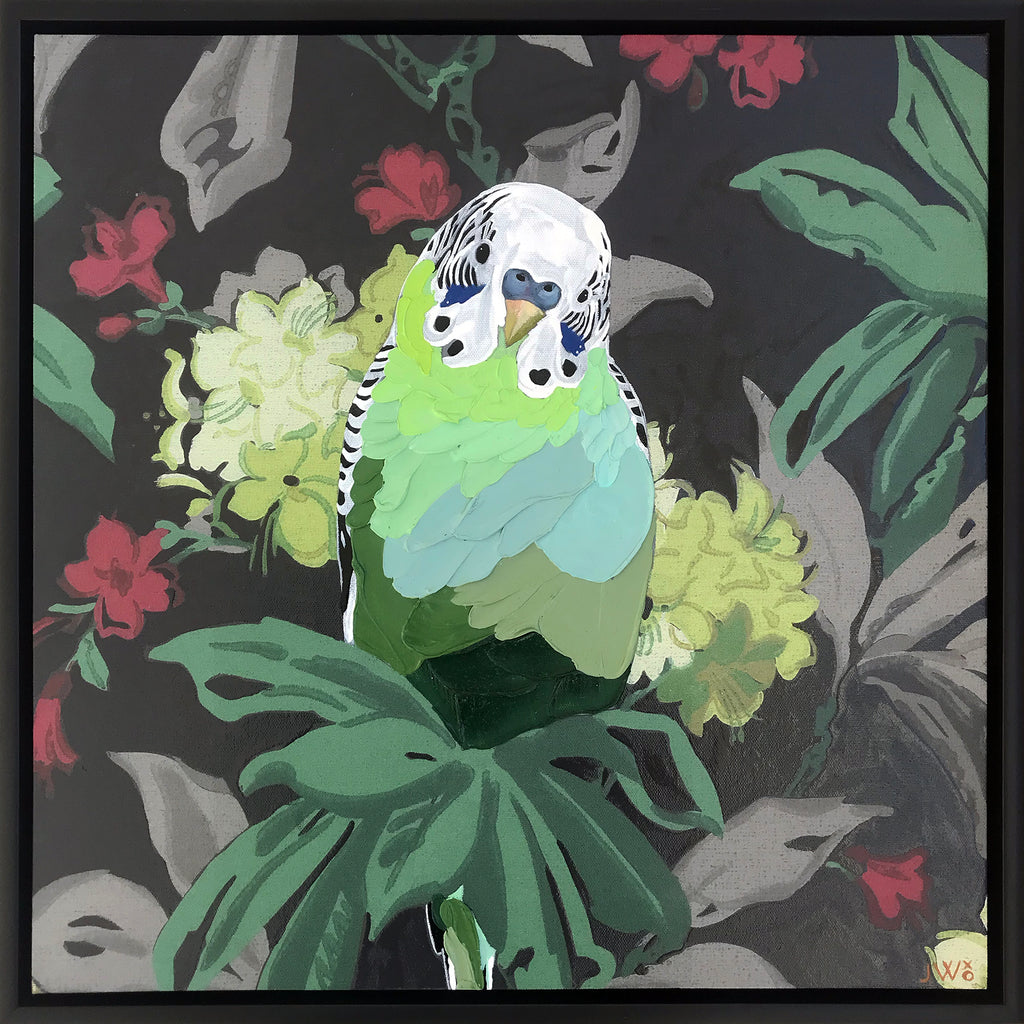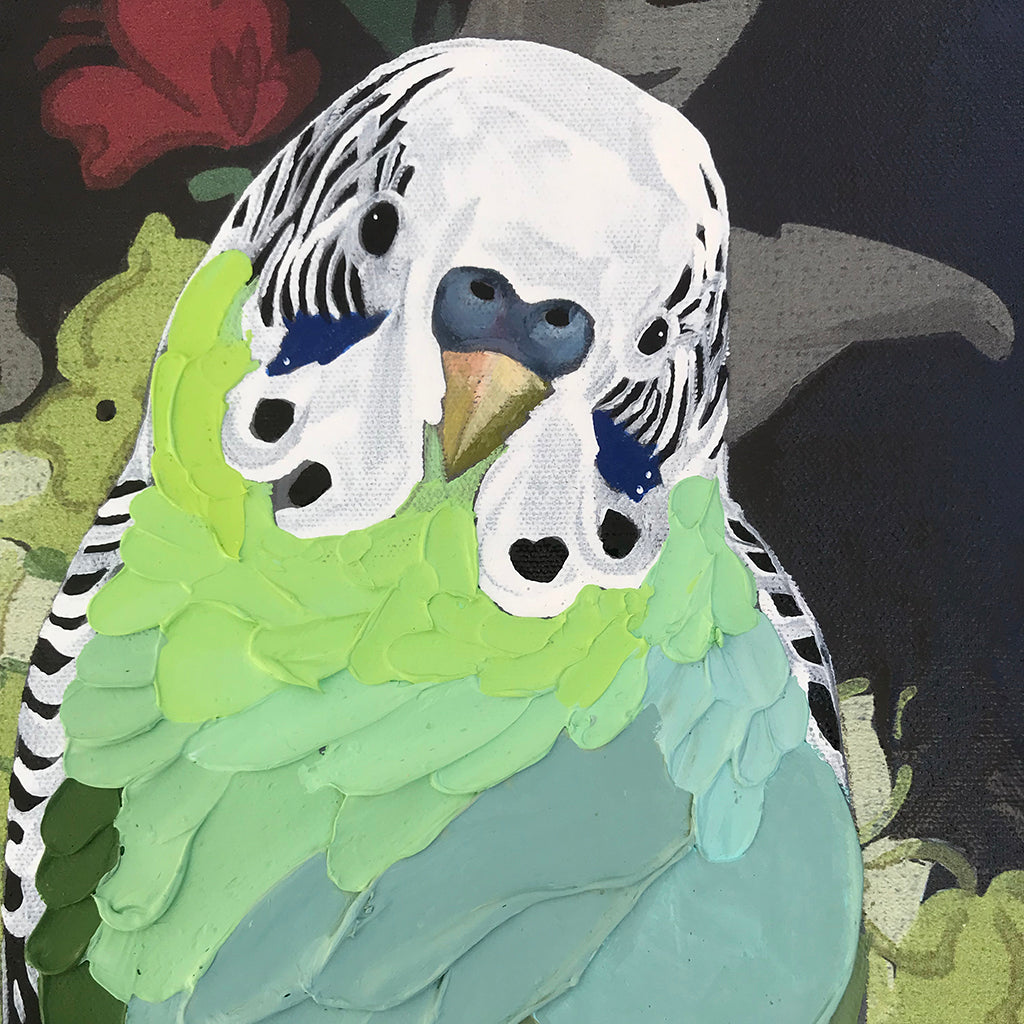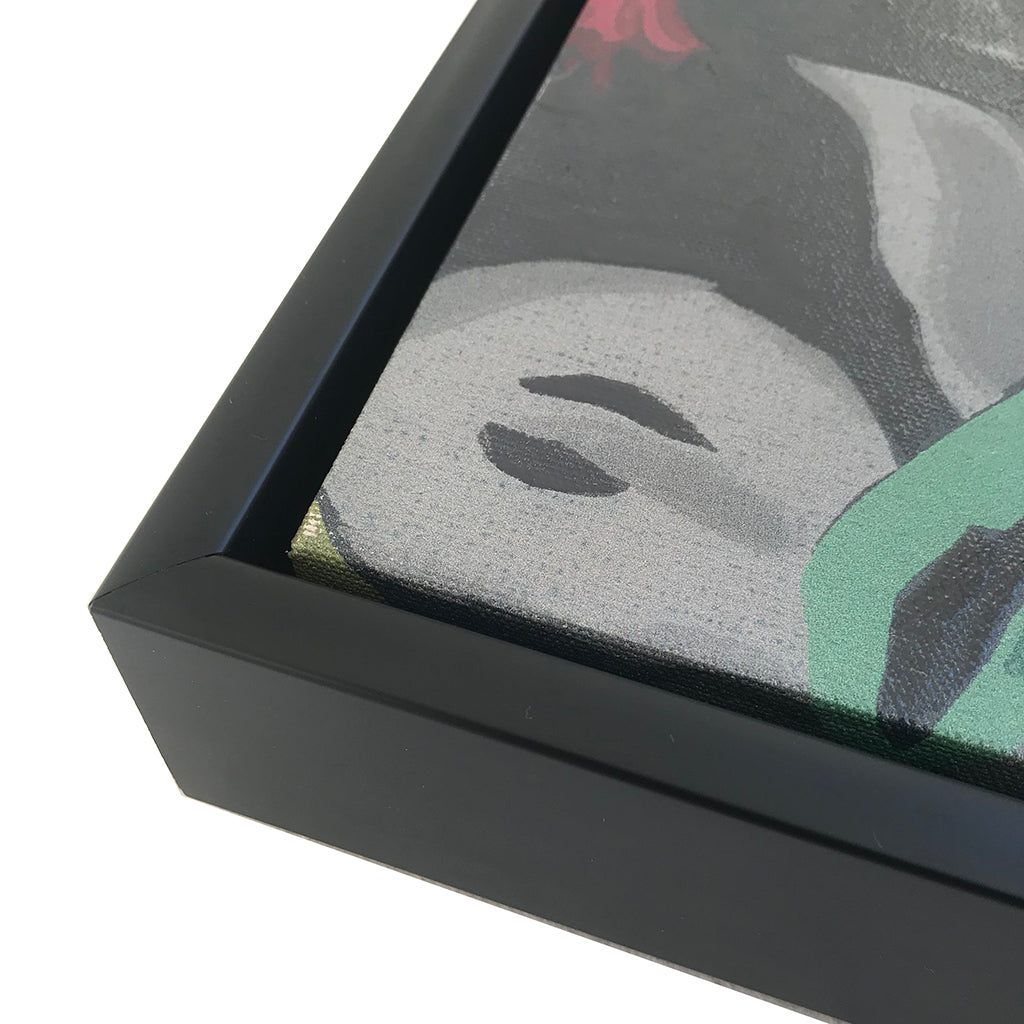 $636.00
$0.00
Wild Boy "Hernando" - Framed Original - 45cm x 45cm
Hernando has his eye on you.
Wild Boys are the kingpins of their own backyard. Luscious dimensional layers of charvin oil paint over vintage wallpaper on timber panel, framed in crisp black timber, ready to hang.

Artwork Size: 45cm H x 45cm W framed in crisp black float frame and signed by the artist. 
Shipping $25 AUD Australia, $35 AUD worldwide.
Colours can vary on different monitors. Please contact me if you would like more visual information about this painting.


There's no need to miss out on the painting you love! 
I am now able to offer flexible payment options when you purchase an original artwork. My Payment Plans work just like a traditional Lay By or Lay Away. Nominate to pay for your artwork in monthly instalments, or contact me about setting up a custom Payment Plan that works for you. For more information click here.