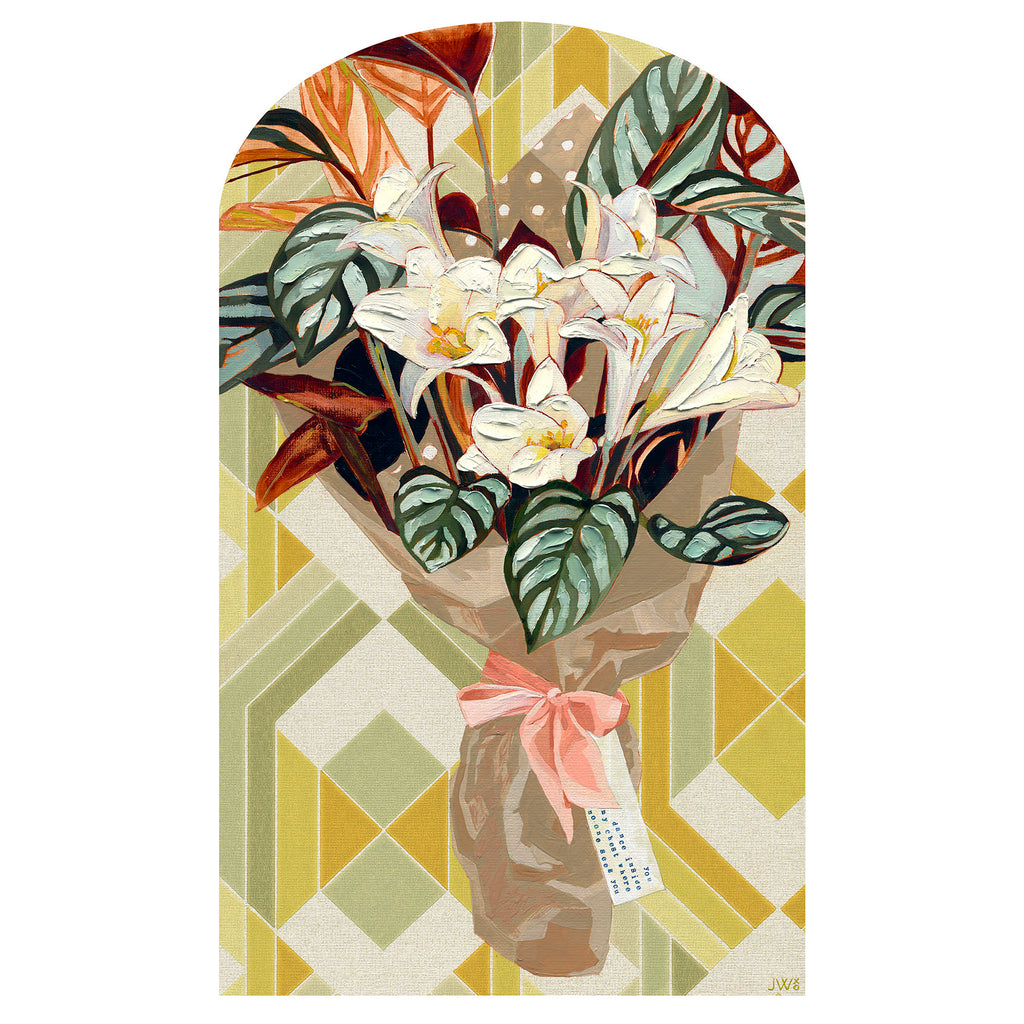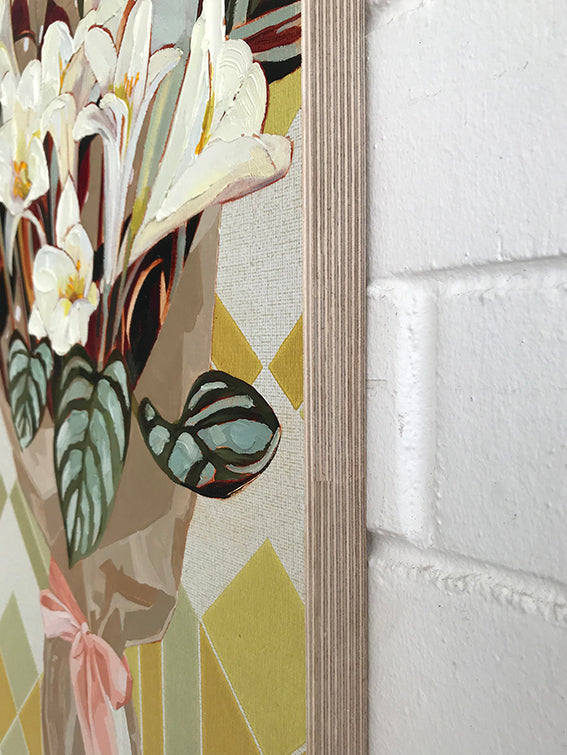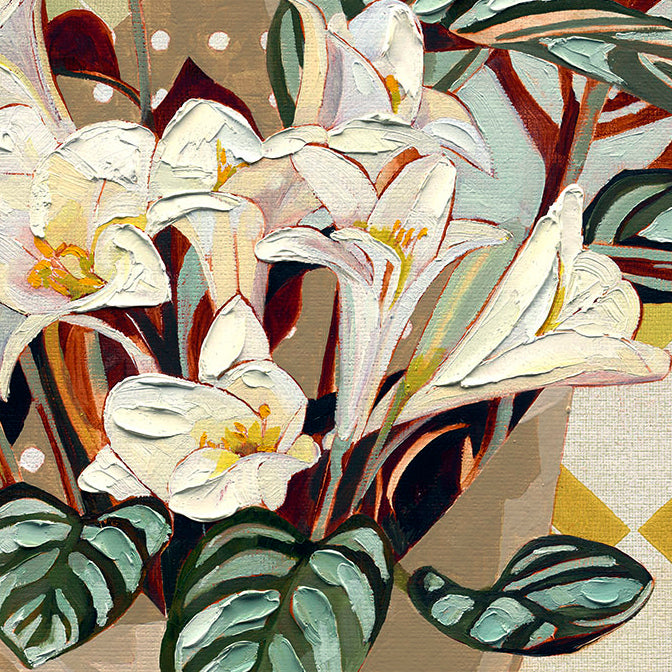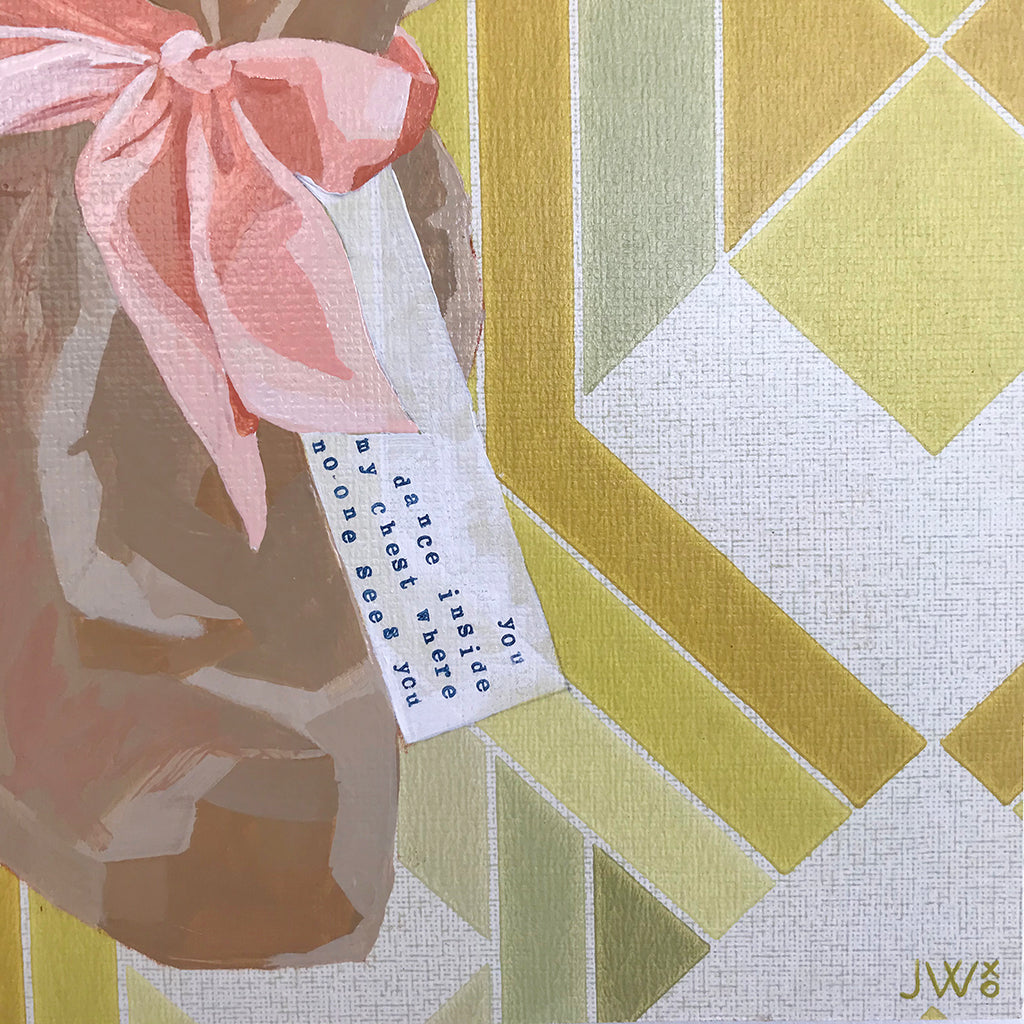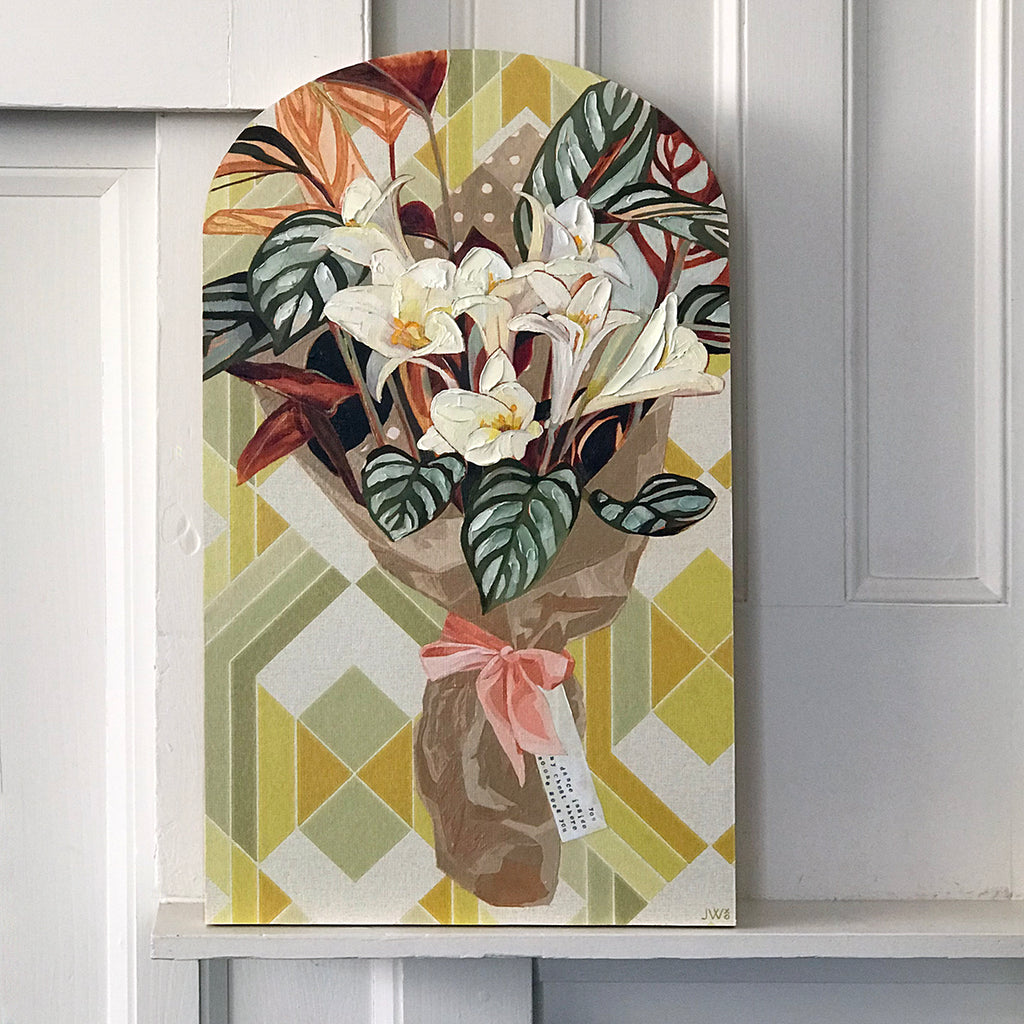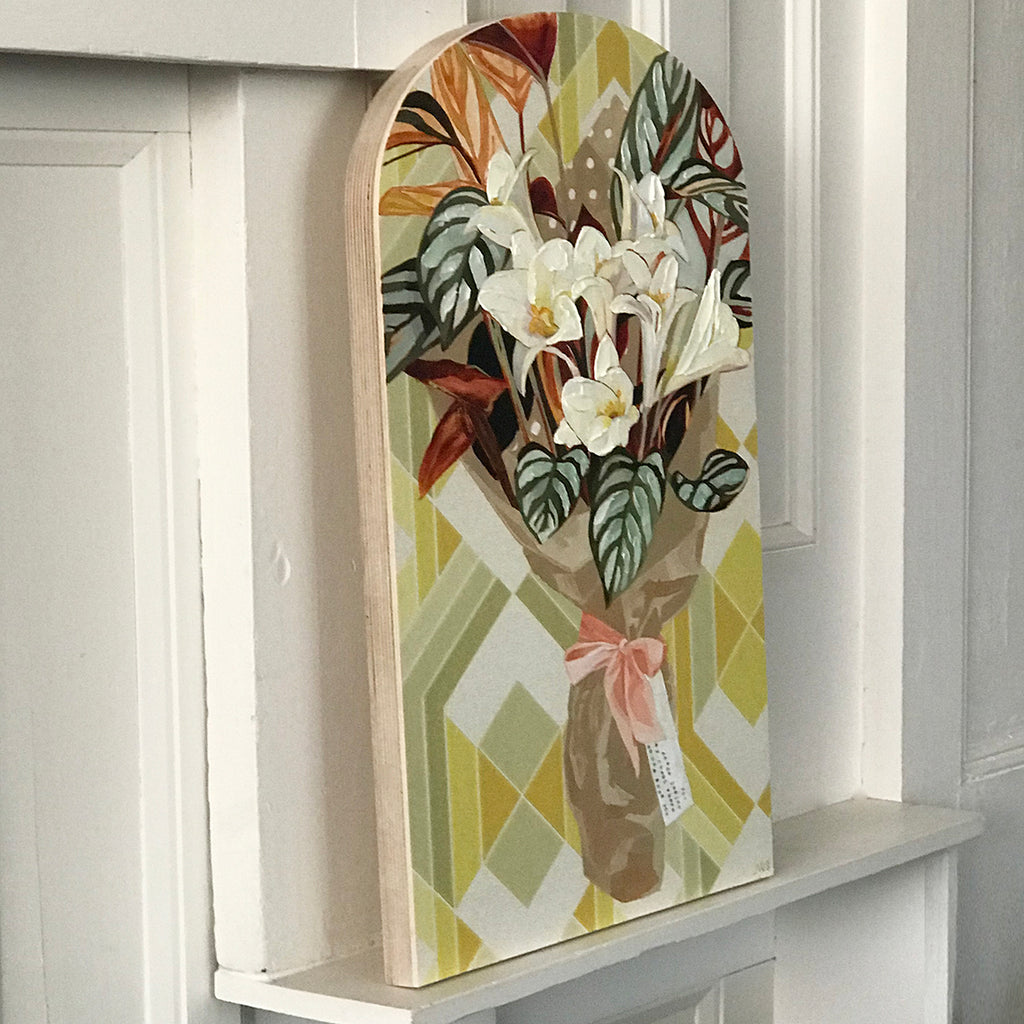 $1,018.00
$0.00
More Than Enough - Original Painting - 65cmx40cm
"You dance inside my chest where no-one sees you"

Flowers are time's avatar, an icon colourising the hours, perfuming fleeting moments. With all the advances of technology and the millions of ways we have to communicate with each other, there's nothing more genuine and heartfelt than a bouquet of flowers.

"More Than Enough" features fresh Easter Lillies amongst ctenanthe leaves
Oil on wallpaper and birch ply. Ready to hang.

Important Shipping Information: Shipping fees are billed separately and are based on your location. Your artwork will not be shipped until full payment is received. 
Shipping within Australia FREE
Outside Australia $100AUD 
There's no need to miss out on the painting you love! 
I am now able to offer flexible payment options when you purchase an original artwork. My Payment Plans work just like a traditional Lay By or Lay Away. Nominate to pay for your artwork in monthly instalments, or contact me about setting up a custom Payment Plan that works for you. For more information click here.