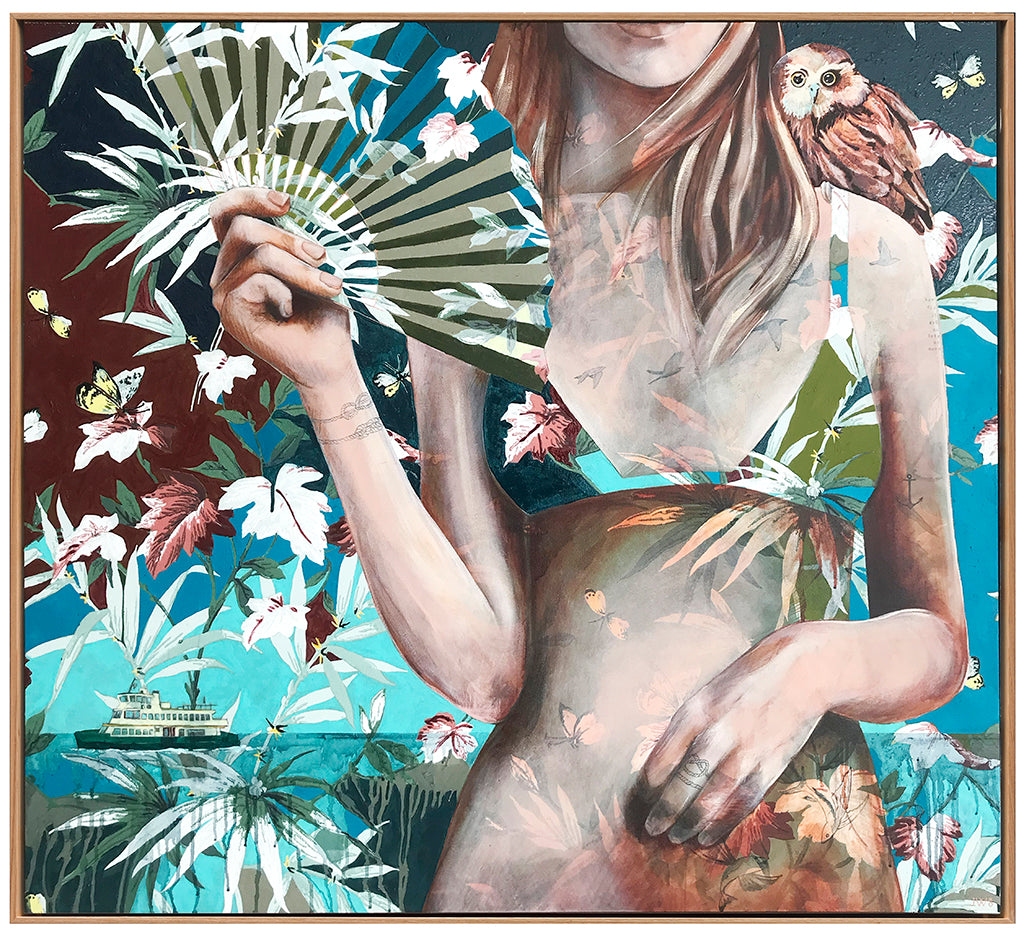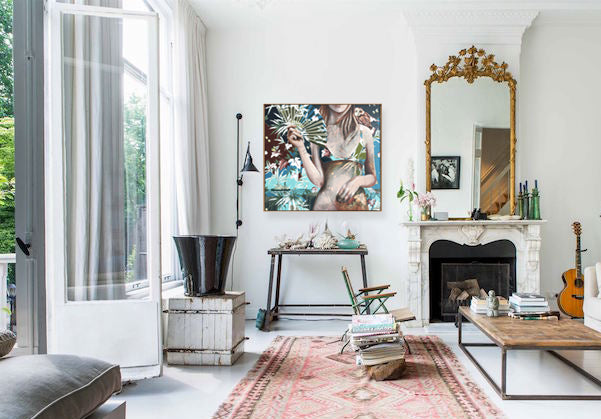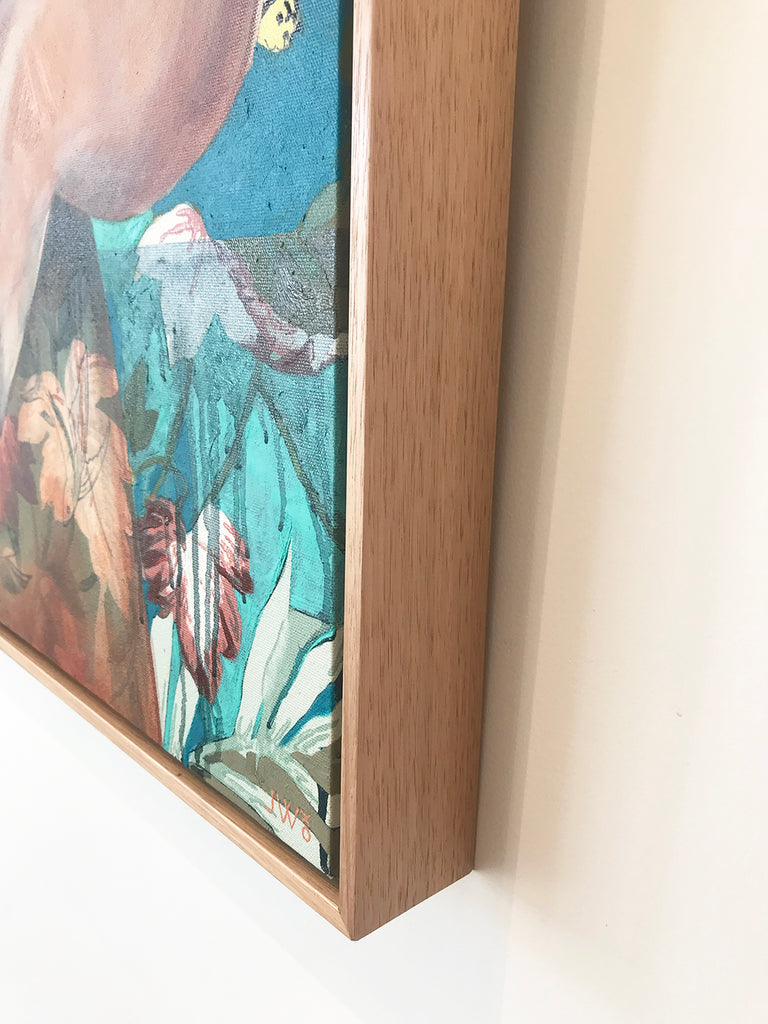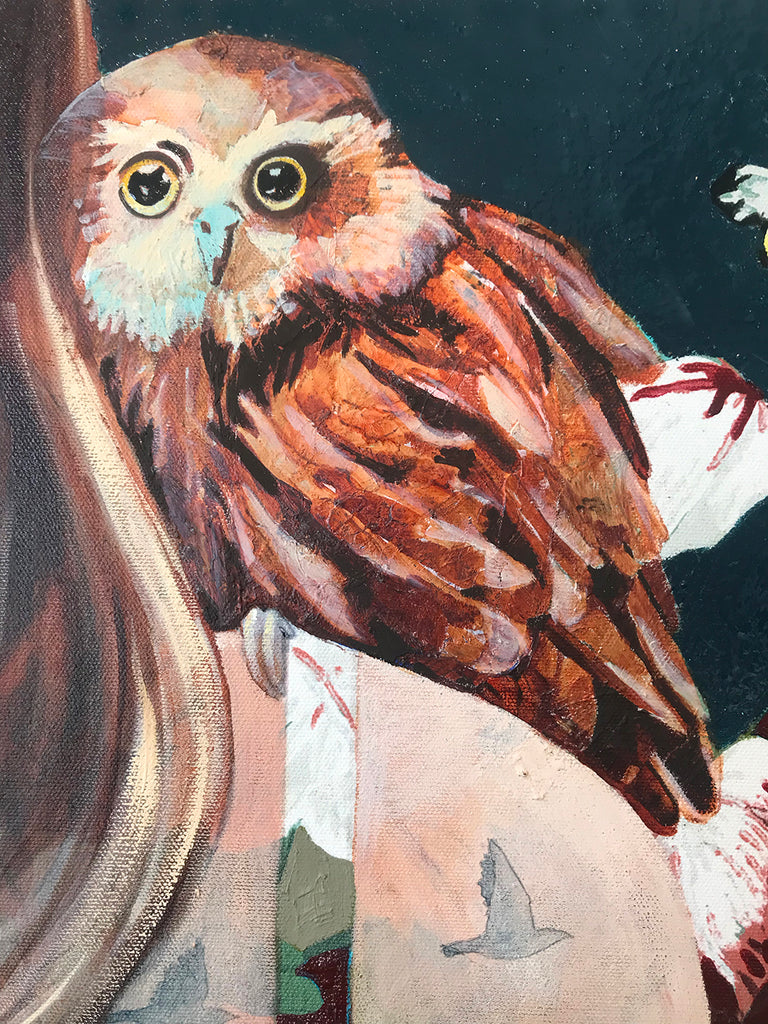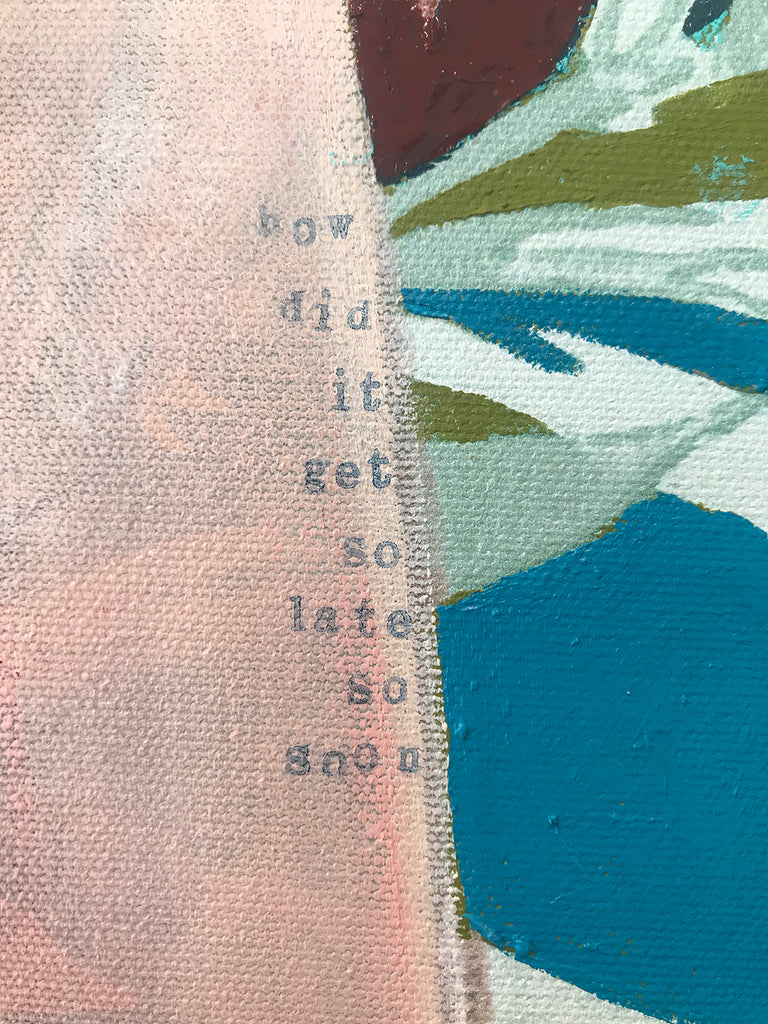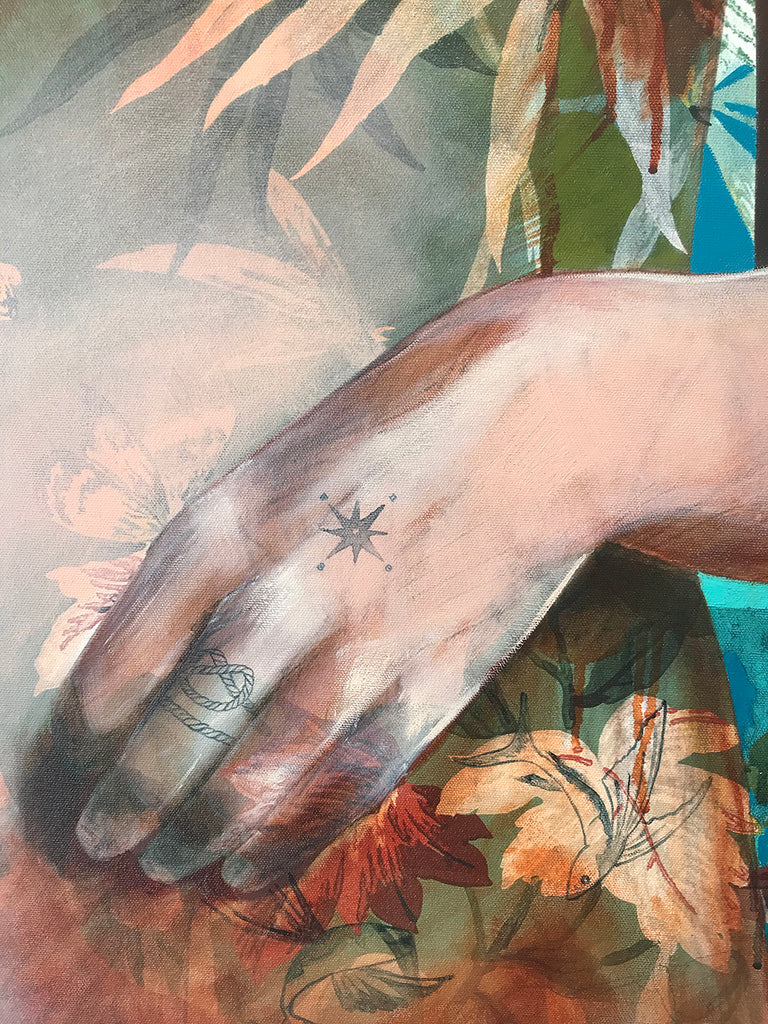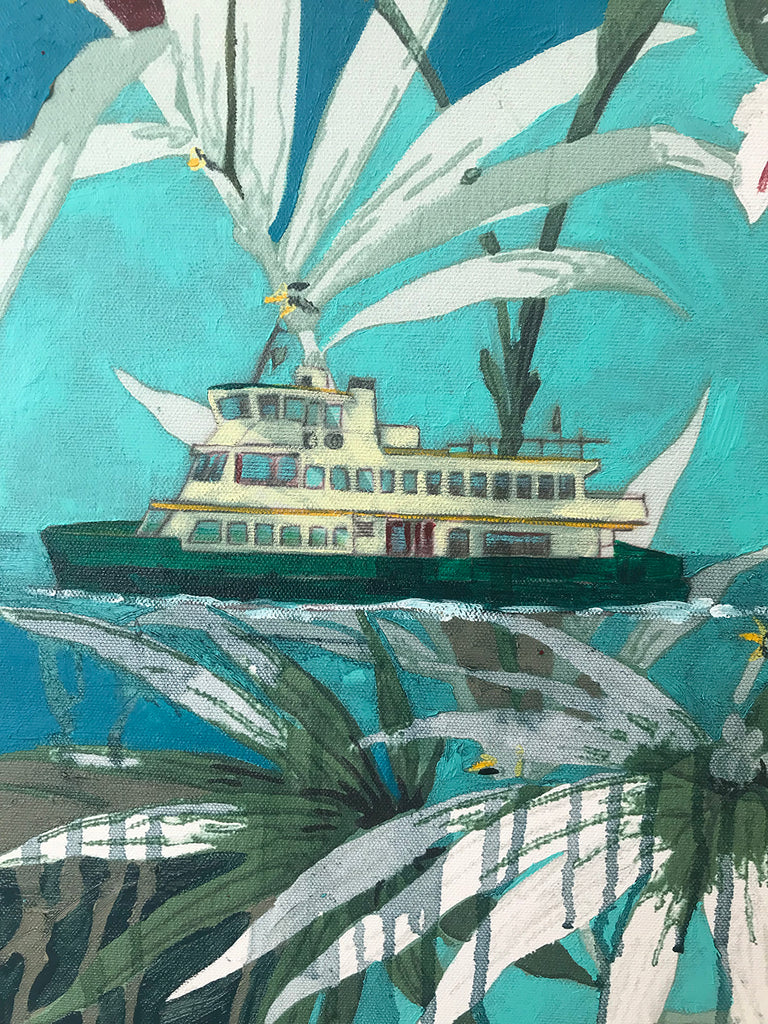 $3,038.00
$0.00
It's Getting Late - Framed Original - 100cm x 110cm
"How did it get so late so soon?" — Dr Seuss
Using patterned layers of charvin oil paint with glossy navy blue, teal and red enamel, this original mixed media painting is framed in a lovely modern hardwood oak float frame and ready to hang.

There's no need to miss out on the painting you love! 
I am now able to offer flexible payment options when you purchase an original artwork. My Payment Plans work just like a traditional Lay By or Lay Away. Nominate to pay for your artwork in monthly instalments, or contact me about setting up a custom Payment Plan that works for you. For more information click here.